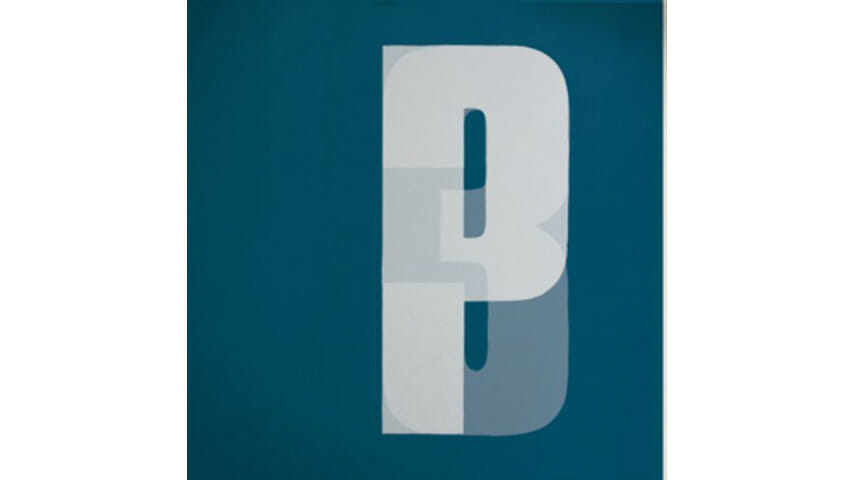 A decade removed from reigning over trip-hop's dark kingdom, Portishead returns with more uneasy listening
In the music industry's accelerated calculus, 10 years can contain a lifetime's worth of activity. Since Bristol, U.K., trip-hop trio Portishead released its eponymously titled studio album in 1997, we've observed the following earthly phenomena: a third of the music industry's value erased since 2000, major labels on the endangered species list, the popularity explosion of digital file formats (thus dooming what were once quaintly known in the 20th century as "record stores"), the rise and fall of Britney Spears. It's enough to give you vertigo.
Portishead may have taken an extended group hiatus, but it's not as if its members made like Rip Van Winkle, sleeping through the millennial turnover only to awaken and find that trip-hop (gasp!) had essentially disappeared. Beth Gibbons, the group's sonic doppelganger for Billie Holiday, released the spellbinding (if understated) 2002 album Out of Season in partnership with Talk Talk's Paul "Rustin' Man" Webb. And Portishead's resident beat alchemist, Geoff Barrow, remixed tracks from Gravediggaz and The Pharcyde while producing The Coral's fourth LP in partnership with official Portishead third wheel Adrian Utley, the band's invisible jazzbo instrumentalist.
All of this converges to make Third (the group's third studio effort) that much more unlikely and remarkable. Portishead's version of trip-hop has always overweighted the "trip" quotient when compared to hip-hop worshipping contemporaries such as DJ Shadow, U.N.K.L.E. and fellow Bristolians Massive Attack and Tricky; Barrow was as likely to sample film-noir soundtracks or the minor-key orchestrations of Lalo Schifrin as he was to go cratedigging in the Eric B. & Rakim archives. And then there was Gibbons' shadowy voice, which often sounded more like a sampled artifact than the rare grooves in which the band traded. Her voice gave Portishead's music a wounded, heartsick quality that elevated it to an altitude safe from the passing fads of pop culture. Trip-hop may have died a quiet, timely death in the intervening years, but Gibbons' otherworldly gift guaranteed that Portishead's music would survive any drought with its soul largely intact.
Third is far and away the best, most punk thing in the Portishead catalog: a deeply transgressive album that bears a passing similarity to its predecessors but leaves most of the baggage behind in favor of a full-blown reset. It's shocking enough to almost (but not quite) make you forget about the intoxicating "Sour Times," from the band's immortal 1994 debut Dummy. What Barrow and Gibbons have cooked up now ain't no party, ain't no disco, ain't no fooling around. Third's songs begin in a foreign tongue as though we're accidentally walking in on a scene we're not meant to see (the Portuguese soliloquy that opens "Silence"), they end without warning or are cut off in the rudest possible fashion (the tribal-sounding death knell "Nylon Smile"), and they strike Teutonic poses that seem more like Krautrock-meets-"Bela Lugosi's Dead" (the devastating "We Carry On," the electronic weaponry of "Machine Gun") than the mood music for which Portishead is known.
And then things get really weird. "Magic Doors" finds Barrow clamping the DJ cans over his ears, pitching some carefully-selected funk groove down to its slowest possible speed, then ladling Gibbons' sad-sack soul over the top of the steaming mass like the last of the Mrs. Butterworth's before a distorted sax solo is pinned onto the donkey at the bitter end, as if Ornette Coleman had wandered into the room, given one heartfelt blast for old time's sake, then departed just as suddenly as he arrived. "Deep Water" is 1:36 worth of musical feint: Gibbons backed by ukulele, with a weirdly slowed-down men's barbershop chorus accompanying her as she squeaks out such uplifting sentiments as "I'm drifting in deep waters; alone with my self-doubt again." Imagine Steve Martin and Bernadette Peters' duet in The Jerk, "Tonight You Belong to Me," performed while bombs fall around them and Armageddon approaches, and you're more than halfway there.
The album's closing track, "Threads," is the one song that sounds the most like the group's past work: a doomsday, b-movie symphony in which the brightest spot is Gibbons' insistence that "I'm worn out thinking of ways; I'm always so unsure," with the final 45 seconds devoted to gigantic, sweeping guitar swells that sound like some kind of air-raid warning system wailing over London. What Portishead has created is the post-modern blues: a manifesto for the new millennium, an appropriate response to a world that's more fucked-up now than it was when the band went into hibernation. For Portishead, times are more sour than ever.
Paste senior contributing editor Corey DuBrowa lives in Portland, Ore. His recent articles for Paste include a profile of Stephen Malkmus and an investigation into the current relevance of Seattle's music scene.