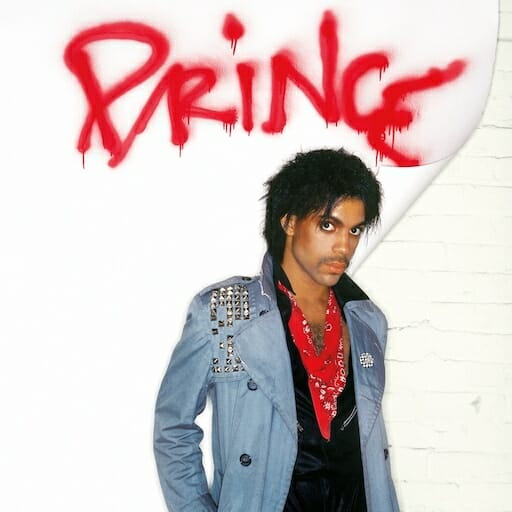 Imagine giving away "Nothing Compares 2 U." No really, think about it—what if your brain was such an astonishing repository of brilliant songs that you decided you could let that one go, just hand it to a less-established artist like some wild gesture of creative charity?
For Prince, this was reality. He wrote the song, a great shimmering ballad of longing, in 1984, then gifted it to The Family's debut album (which was largely an outlet for songs written by Prince), where it sat in obscurity for half a decade. When Sinéad O'Connor covered the song, it became a No. 1 hit, which begs the question: How many would-be No. 1 hits did Prince have hiding in plain sight? And what would it have sounded like if Prince had kept that song for himself?
Originals, the new compilation from the Prince Estate (I emphasize "Estate," because the late artist was not involved in this release and may or may not have hypothetically approved its existence), is a glimpse into an alternate universe where Prince did keep gems like "Nothing Compares 2 U" or "Manic Monday"—the breezy hit he wrote for The Bangles—for himself. Here we get 15 of Prince's own versions of songs he wrote for other artists. Every fan knows that Prince left behind a bank vault containing thousands of hours of unheard music. Turns out some of that music has been heard, except performed by artists who are not Prince.
The recordings on Originals are ostensibly demos (most of them tracked during the artist's 1981-to-1985 creative burst), but Prince demos are not ordinary demos. They do not sound especially rough or unfinished because Prince was not just holding space for other musicians—he could play every instrument himself, and often did, as with 1980's Dirty Mind. Plus, the artists he was writing for were often too dazzled, or too intimidated, by his creative vision to change his offering. Which explains why Prince's recording of "Manic Monday" sounds virtually identical to the Bangles hit, from the effervescent keyboard riff to the infectious backing hook during the chorus; the key difference is Prince's unmistakable voice floating over it all. (No wonder he gave it away; as good as the recording is, it is not very believable for Prince to be singing about the mundane grind of going to work on Monday.)
I don't need to tell you that the material is great—this is unheard music from Prince's regal period, and it will be greeted by fans like rare jewels discovered in the wild. "Nothing Compares 2 U" sounds fully formed, as Prince brings the song to its dramatic swell of vocal harmonies and a wailing saxophone lead. Other god-level highlights include the thrilling space-funk of "Gigolos Get Lonely Too," written for the Prince-associated funk group The Time, and the dreamy murmur of "Love… Thy Will Be Done," sung in a syrupy falsetto that rivals Martika's version of the song, which became a minor hit in 1991. Much like Martika (who hewed very close to this demo), Prince constructs the entire song around an unchanging bass and drum-machine pulse. It is vaguely reminiscent of the famous Linn LM-1 beat in "When Doves Cry," and Prince's overall knack for using repetition in revelatory ways.
The other songs here (mostly written for Prince-associated acts like Sheila E. or Vanity 6) provide intriguing glimmers of what might have appeared on Prince's own albums had he made different decisions. "Holly Rock," a rousing funk-rock workout, could have replaced "It's Gonna Be a Beautiful Night" as the full-band jam on Sign O' the Times. "Sex Shooter" is dirty enough to have fit right in on 1999 (though it was actually recorded later and sung by Apollonia 6 in Purple Rain). "Baby, You're a Trip" failed to become a hit for Prince's backup singer Jill Jones, but Prince's own version surely could have fit among the more gospel-y numbers on Around the World in a Day. (It also features a classic Prince scream.)
Several of these tracks are stylistic exercises that don't fit Prince as well as the artist he was writing for. He toys with crooning country-pop on "You're My Love," but there's a reason he gifted the song to Kenny Rogers. "Make Up" (later recorded by Vanity 6) is an especially odd one, and the only real flop here. The song's industrial synth refrain never progresses beyond mild irritation. (Think "Something In The Water [Does Not Compute]," but worse.)
Originals offers a tantalizing glimpse of Prince as an artist whose creativity extended in so many directions at once that his own discography couldn't contain it. As Susannah Melvoin told the New York Times recently, he had "a musical clairvoyance, this ability to project himself into you, as if he were another aspect of your artistic self." He gave these songs away, but they could never lose his DNA.