Radiohead Share Previously Unreleased Single/Video, "Man Of War"
Photo by Jim Dyson/Getty
Music
Video
radiohead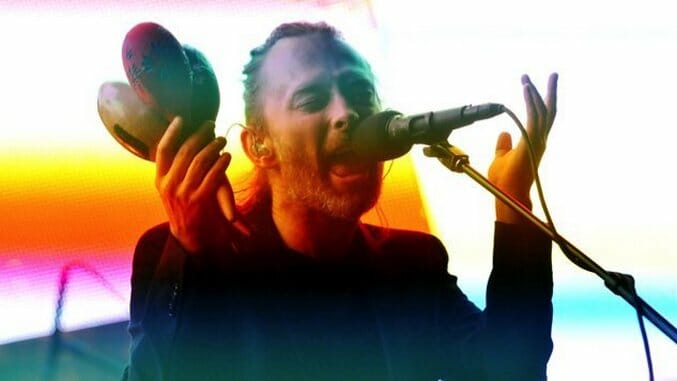 Alternative rock mainstays Radiohead have shared a previously unreleased song, "Man Of War," from the forthcoming reissue of their classic album OK Computer.
An eerie video accompanies the single, which follows a man who is haunted by fear. The more he gives in to his fear, the worse his situation becomes.
This is the second rarity Radiohead has shared from the reissue, the first release being the single "I Promise."
The reissue, OKNOTOK, releases tomorrow via XL Recordings, in celebration of the album's 20-year anniversary.
Watch the "Man Of War" video (directed by Colin Read) above and listen to a 1995 Radiohead performance from the Paste Cloud below.