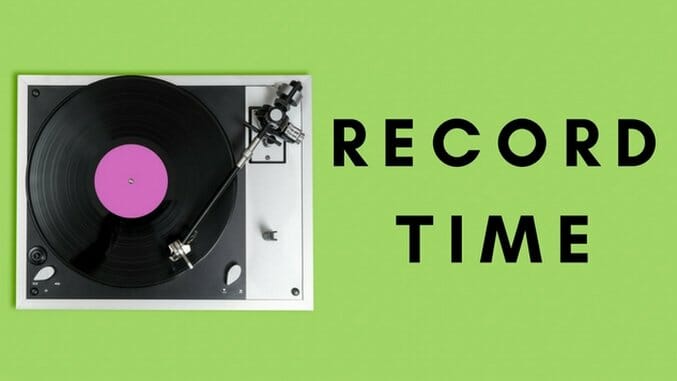 Record Time is Paste's monthly column that takes a glimpse into the wide array of new vinyl releases currently flooding record stores around the world. Rather than run down every fresh bit of wax in the marketplace, we'll home in on special editions, reissues and unusual titles that come across our desk with an interest in discussing both the music and how it is pressed and presented. This month includes a massive re-release of a classic Beatles solo album, a wealth of jazz reissues, new roots-rock and music made by a small herd of elephants. Seriously.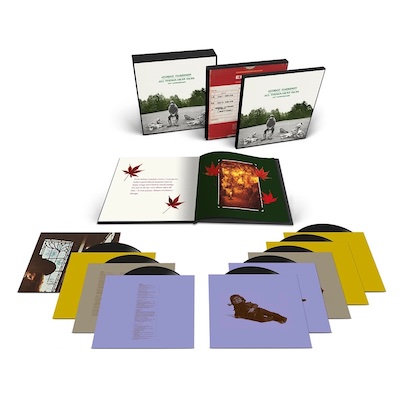 George Harrison: All Things Must Pass: 50th Anniversary (Capitol/UMe)
Even amid the recent luxe re-releases of the Beatles catalog and Lennon's solo material, this reissue of George Harrison's third solo album feels particularly monumental. Maybe that's to do with the size of this set: a whopping eight LPs including a remixed version of the original album and a wealth of previously unreleased jams and demos from the same sessions. (An even larger version includes replicas of the gnomes on the cover and other ephemera.) Or maybe it's simply how massive All Things Must Pass sounds in this new edition. Harrison's son Dhani and Paul Hicks cleared away much of the murk that beset the 1970 release, helping these bold personal statements and tossed off jams feel symphonic. The real treasures are the rarities and bonus material. It's an uncluttered glimpse into the development of Harrison's voice as a songwriter and recording artist outside of the band that made him a household name—both before he got into the studio and while he was there. Throughout, he sounds like he's having the time of his life crafting future classics like "Isn't It A Pity" and "What Is Life" and throwing an in-studio party with his buddies Eric Clapton, Ringo Starr and Billy Preston. Hearing him fully emerging from the shadow of Beatlemania for the first time here never ceases to delight and hearing it with this level of clarity sweetens the deal considerably.
---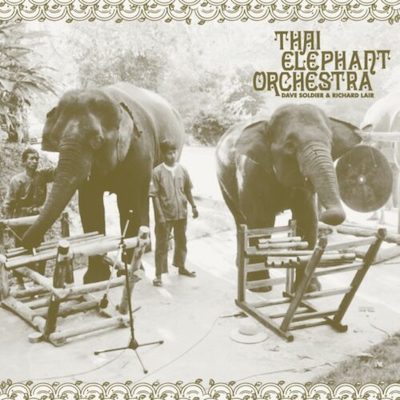 Thai Elephant Orchestra: Thai Elephant Orchestra (Northern Spy)
This should have been included in last month's column, as it was released for the July Record Store Day Drop, but it got lost among the stacks of wax currently cluttering up the Record Time home office. We apologize for the oversight. Make no mistake about the title of this project. This is actually a recording of a group of elephants from the Thai jungle making music on specially designed instruments. It's an ensemble created by conservationists and elephant experts Dave Soldier and Richard Lair and is still a going concern today. These 2002 recordings (on vinyl for the first time) represent the first clangs and blurts from this unusual and amazing group. To be fair, these aren't perfectly constructed songs primed for the dance floor but rather freeform expressions created using gongs, bass drums, synths and various percussion instruments modeled after traditional Thai instrumentation. There's still a wonderful tunefulness and a surprisingly calming character to these recordings. Be like the elephants here and don't overthink it so much. Drop the needle and delight in what these animals can do.
---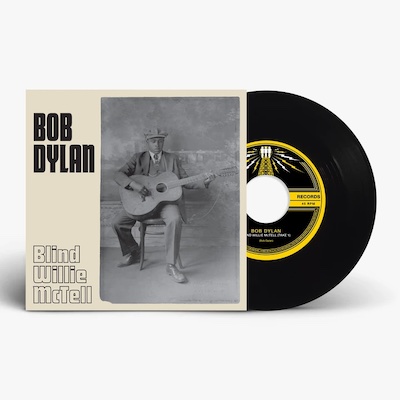 Bob Dylan: Blind Willie McTell (Third Man)
As part of the label's beloved Vault Series, Third Man Records is soon to release a vinyl version of Springtime In New York, a Bob Dylan boxed set covering the artist's complicated early '80s output. To whet the whistles of the collectors, the imprint has also dropped this 7" single, which boasts two versions of Dylan's "Blind Willie McTell." One is exclusive to this disc and the b-side will be part of the Springtime set. It's an interesting study in contrasts, as the first take hits the song's groove early, relying heavily on the work of the great bass/drums combo of Robbie Shakespeare and Sly Dunbar and the meaty guitar tones of Mick Taylor. The flipside is a much smoother affair with Dire Straits leader Mark Knopfler bringing his jazzy tones to the recording and Dylan building the song from his ragged piano playing.
---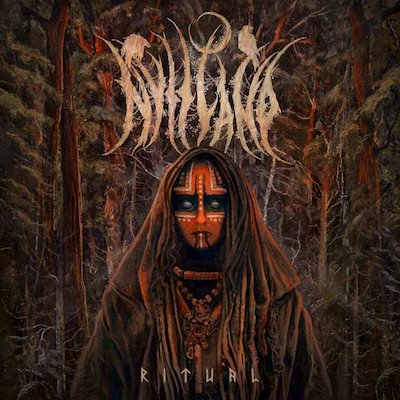 Nytt Land: Ritual (Napalm)
Russian-based dark folk group Nytt Land have only recently started releasing their full-lengths on vinyl, which really feels like the ideal format for their distinctive sound. The band's music has a deep low end, brought out through tribal drumming, synth drones and the unmistakable hum of traditional throat singing. It's a combination of tones that deserves the boost and breadth that a nicely mastered LP can provide. In other words, Ritual, the band's sixth album, sounds amazing on this Napalm pressing. Listening to the album through headphones, I felt the chanting of ancient rites and the pealing of vocalist Natasha "BabaYaga" Pakhalenko massaging my brain to an ecstatic state. Through speakers, I felt as though the animals of the area or spirits lingering deep within the earth were going to be summoned to my door. I would have gladly welcomed them in.
---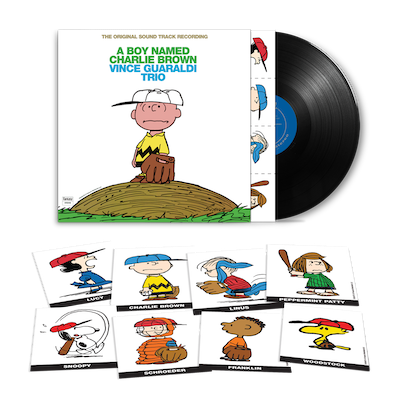 Vince Guaraldi Trio: A Boy Named Charlie Brown (Craft Recordings)
Just in time for the chilly days of fall to hopefully start filling the forecast comes another lovely reissue of cool jazz written for use in some Peanuts-associated entertainment. In this case, it was the first feature film to feature Charlie Brown and the gang, originally released in 1969. And, as ever, the music works just as well without the animated antics of the Peanuts gang. These are delightful originals from Guaraldi and co., filled with the breezy feel of the West Coast jazz sound of the time that calls up warm seaside strolls and autumnal snuggles. The soundtrack is given a nice pop, too, via the mastering work of Kevin Gray, and the edition we were sent to review is a lovely clear green color that doesn't dull the sound one bit. The LP also came with a bit of collector's catnip: a charming set of baseball cards for the Peanuts characters.
---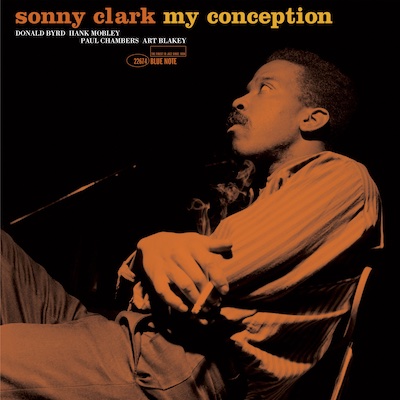 Sonny Clark: My Conception/McCoy Tyner: Expansions (Blue Note)
Blue Note Records' Tone Poet series, their ongoing reissue campaign that brings new life to titles from their archives on audiophile vinyl, keeps rolling along this month with a pair of albums led by two piano greats. Though recorded in 1959, the material on Sonny Clark's My Conception was released 20 years later and only in Japan (a CD version dropped in 2000). I'd love to know what the hold up was, as this session, which included Art Blakey on drums and Donald Byrd on trumpet, is spectacular. Clark plays beautifully off the sound of Byrd and saxophonist Hank Mobley, dipping in and out of their solos with an insistent joy. And Clark's solos are as sweet and sturdy as meringue. McCoy Tyner's 1968 album Expansions is the more well known of these releases, and far more agitated than anything on Clark's album. Joined by a crack ensemble featuring, among others, Wayne Shorter on tenor sax, Ron Carter on cello and bassist Herbie Lewis, this LP finds the prickly midpoint between jazz's modal interests and its growing avant garde school. Tyner rarely sounded as playful as he does throughout, particularly on his original compositions which find him splashing at times like a faulty player piano and pushing against the smoothness of Shorter, alto saxophonist Gary Bartz and trumpeter Woody Shaw with rough stabs of notes and fiery melodic bursts.
---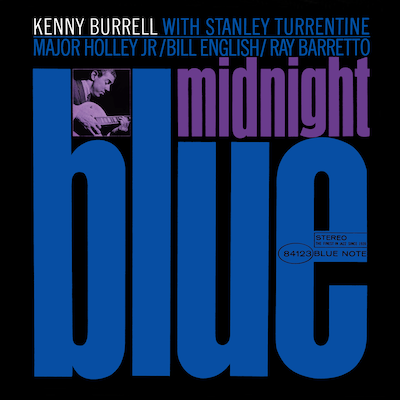 Kenny Burrell: Midnight Blue/Grant Green: Idle Moments (Blue Note)
In addition to the more high end Tone Poet Series, Blue Note Records is continuing to mine their past for these more budget-conscious reissues of their classic releases. And the label chose well with these recent editions of albums by two all-time jazz guitar players. Once again, Kevin Gray got the call to master these reissues from the original analog tapes, and once again, he's done impressive work. Midnight Blue sounds even richer and more intense than the version Blue Note released in 2014. Unfortunately the pressing plant didn't follow Gray's lead. The first side of the LP suffers from nonfill, the defect when the wax doesn't fully fill the groove. It results in a digital-sounding squelch that is murder on the ears. There are touches of that same issue on Idle Moments, the 1965 album that showcases Green's fluid touch and spritely bounce, but they are relatively minor in comparison with Midnight's glaring flaws.
---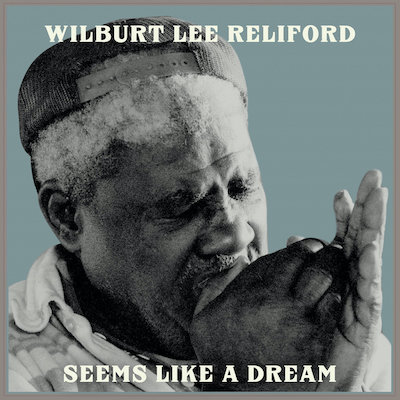 Wilburt Lee Reliford: Seems Like A Dream (Big Legal Mess)
This little curiosity from the Mississippi juke joint scene takes a never-before-released 1989 field recording of singer/harmonica player Wilburt Lee Reliford (who passed away in 1993) and gives it a 2021 once over by adding in the sounds of a modern band—including guitarist Will Sexton and organist Rick Steff—on a number of tunes. It's a strange and not entirely unwelcome move by Sexton and producer Bruce Watson that does provide a little juice to an already charged performance by Reliford. But it's the unadorned tracks, just a man and his harp, that offer the real jolts. Reliford reaches out across decades of history to grip modern listeners with his weathered voice, bawdy and baleful tunes and harp playing that snaps the listener to immediate attention. Here's hoping the full raw recording arrives though streaming services or as a download in the near future.
---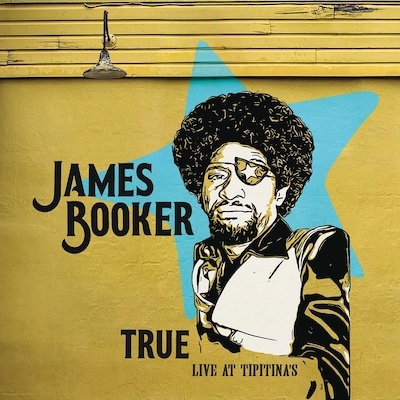 Professor Longhair: Fess At Home/James Booker: True: Live at Tipitina's (Tipitina's Record Club)
Legendary New Orleans venue Tipitina's is getting into the vinyl business this month with the announcement of their Tipitina's Record Club, a subscription service that supplies an exclusive record to subscribers every two months. And they're not talking about repressings of already available albums, either. The first pair of albums that TRC are servicing to subscribers and fans are rare gems from a pair of New Orleans legends. Fess At Home is a wonderful 1973 recording of Professor Longhair, accompanied by his longtime percussionist Alfred "Uganda" Roberts, running through a set of his favorite tunes at his house on Rampart Street. It's a perfectly imperfect performance with Fess' voice breaking throughout and a fluid sense of rhythm. But those flaws are part of the appeal as the whole set feels like listening in on a juicy secret. The recording of James Booker playing at Tipitina's in 1978 is even more naked—nothing more than one man, his voice and his piano. Booker is primarily in barrelhouse mode throughout but leaves himself enough room to get emotive by throwing in a stirring instrumental version of The Beatles' "Something" and a bruising closing version of "True – You Don't Love Me," a New Orleans standard written, in part, by Louis Cottrell Jr.
---
Hocine Chaoui: Ouechesma (Outre National)
Algerian artist Hocine Chaoui was one of the more daring artists to take on the sounds of his namesake genre: the traditional, trance-inducing Berber music known as chaoui. Hocine used some of the same instrumentation that has been handed down to practitioners of this sound for centuries, like the gaspar flute, but slathered it all with psychedelic effects and backed the music with the unrelenting pulse of an early drum machine. It's the perfect evolutionary step for the punchdrunk whirlpool chaoui induces in the body and mind. Originally released on cassette, new imprint Outre National gave Ouechesma its vinyl bow recently, and, even with the noticeable tape hiss, these six songs feel brash and dizzying and delightful.
---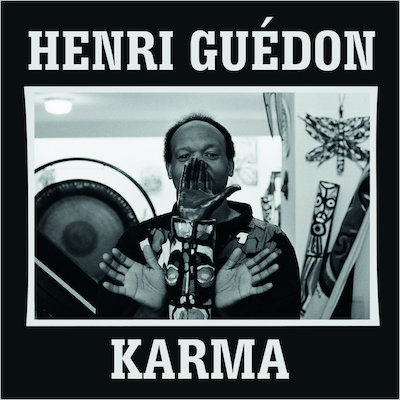 Henri Guédon: Karma (Outre National)
The second release on Outre National comes from multidisciplinary artist Henri Guédon, a star in his native Martinique, but only known outside the island by serious collectors of Latin jazz and Afro-Caribbean sounds. Karma, Guédon's second album, was originally released in 1975 through a tiny French label and has become coveted by DJs and crate diggers ever since. Our fellow vinyl obsessives are hopefully breathing sighs of relief with this first-ever reissue of the LP. They'll be especially pleased with how clear and dynamic this pressing sounds. This is a bountiful record that finds Guédon daring to include the unmistakable flutters of a Moog (played by Jaky Bernard) alongside the usual battery of percussion instruments and piano. The addition of these synthetic elements adds a strange sensuality to an already steamy and stimulating collection of tunes.
---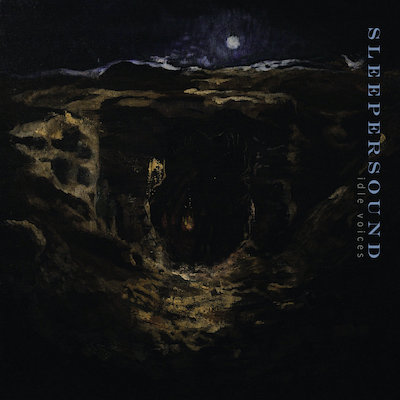 Sleepersound: Idle Voices (self-released)
One of the many things I admire about the Milwaukee dream pop quartet Sleepersound is how much they almost disappear into their own creations. Their latest EP features as many instrumentals as it does tracks with vocals, and even in those tunes with words, the singers in the group are more than happy to let their flowing guitar tones and supple basswork take over for their voices. Don't mistake that for anyone in the band being idle. The four men in this group carefully considered every last second of this record. Each of the six songs feels like it was workshopped and honed with the precision usually given over to rocket ships or luxury automobiles. Nothing is left to chance and the entire EP is all the better for it.
---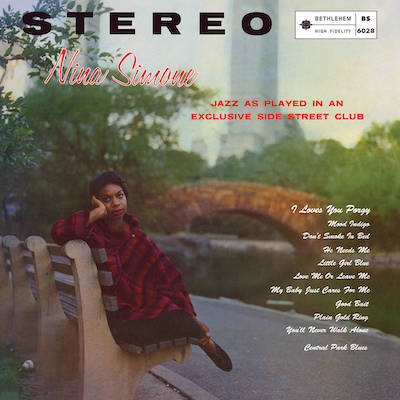 Nina Simone: Little Girl Blue (BMG)
Bethlehem Records didn't know how good they had it. In the late '50s, the jazz label signed a deal with a young talent named Nina Simone that resulted in a stunning debut album, Little Girl Blue. But Bethlehem dropped the ball on promoting the LP and Simone soon left. The label has continued to reap the rewards from this winning lottery ticket, though, as they've continued to issue new versions of the album, including this fresh remastered edition that has been cut for vinyl by the busiest man in the vinyl business, Kevin Gray. The session, recorded in 1957, sounds as fresh as yesterday—even on the clear blue vinyl version we were sent to review. Simone's piano bursts ahead throughout, mirroring her interests in becoming a classical performer at the time, and her syrupy contralto voice comes through in waves of slow, sweet beauty. The other players on the album, drummer Tootie Heath and bassist Jimmy Bond, do their best not to disrupt the spell she casts throughout, instead calmly fanning the flames and mopping Simone's brow throughout.
---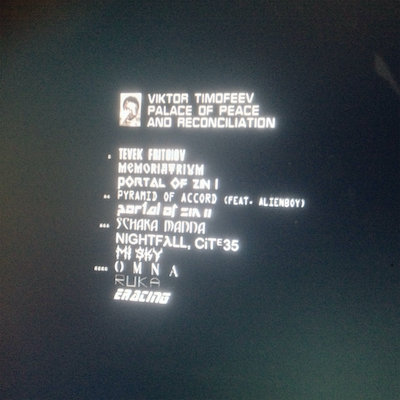 Viktor Timofeev: Palace of Peace and Reconciliation (Lo Bit Landscapes)
Music is merely one of Latvian-born artist Viktor Timofeev's creative outlets, but it is the one that might best suit his bleak outlook on modern society and its future. His latest album is a downcast affair, built from layers of squiggling synth noise and unsettling vocal turns and beats that, at times, feel like the noises of someone who has been recently buried alive. What peace is available to the listener in this tar pit of sound comes from the bubbles of glitter and ambient beauty that burst through the surface. With the dissolution of Coil and Cabaret Voltaire returning in darkwave mode, this is your best bet to get a hit of sensual proto-industrial ugliness for your late night broods and psilocybin highs.
---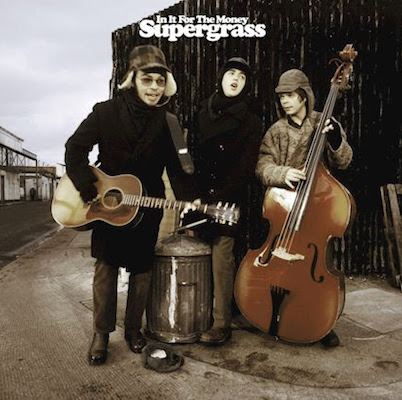 Supergrass: In It For The Money (BMG/Echo)
This isn't the big deal deluxe reissue of Supergrass' second full-length that includes discs full of rough mixes, b-sides and live tracks. Rather this vinyl re-release combines a remastered version of In It For The Money with a bonus 12" featuring a remix of the lead single "Sun Hits The Sky" and instrumental b-side "Animal." While having all that extra material would have been nice, it's honestly great to be able to appreciate the finished product on its own merits. Released in 1997, Money was the sound of a band not wanting to slow down their commercial momentum after the success of their debut I Should Coco while also wanting to play in different modes and moods than the frenzied guitar pop they were known for. The evolution feels smooth and natural. Frontman Gaz Coombes' brother Robert helped shape these songs with his keyboard work, and the band delights in slower tempos to show off their instrumental prowess and bring in a horn section, acoustic guitars and extra percussion as needed. Money was one of the finest albums to arrive amid the swell of Britpop's '90s heyday and has lost none of its dynamism and joy nearly 25 years later.
---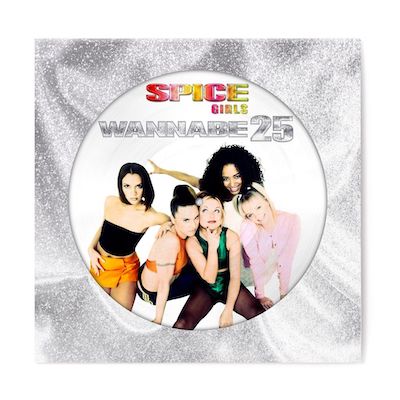 Spice Girls: Wannabe 25 (UMC/EMI)
To celebrate the 25th anniversary of the Spice Girls' world-beating debut single, the girl group's label has pressed up a lovely looking picture disc that boasts the original "Wannabe," a Junior Vasquez remix, an early demo version of the tune and a never-before-released slow jam from the same period ("Feed Your Love"). Again, this is a fine little curio to look at but listening to it isn't in your best interests. As we've covered in the column before, picture discs almost never sound good, and this 12" single has a particularly nasty bunch of surface noise that clouds the groove and spirited vocals of this British ensemble. It's especially frustrating with "Feed Your Love" as all the sensual subtlety of the song gets completely overshadowed by a whooshing akin to having a box fan running right next to your head while the record spins. Fingers crossed that tune will be part of a deluxe reissue of the Girls' 1996 debut album Spice.
---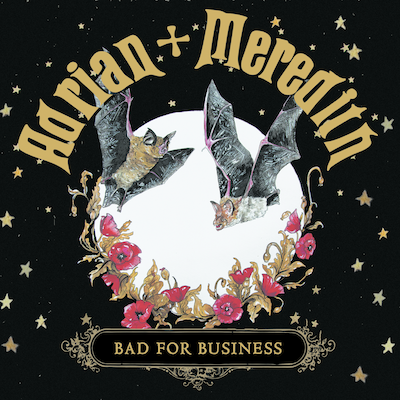 Adrian + Meredith: Bad For Business (self-released)
Americana/roots music is simply the foundation for what husband and wife duo Adrian + Meredith get up to on their latest album Bad For Business. Within the two sides of this self-released LP, the pair work in elements of klezmer, power pop, ska, New Orleans swing and a touch of blues rock just for good measure. All of them age old genres, but ones that this husband and wife time take to with enthusiasm and oodles of charm. On paper that may sound like a challenging album to get a grip on but in our playlist-centric present, Bad For Business plays like a particularly well-curated mix or DJ set that tosses together styles and eras with a mind towards telling a short story through music. The story here includes romantic joys and dramas, the vagaries of getting old and the theft of a keishka. Have fun with this one. Goodness knows you deserve it.
---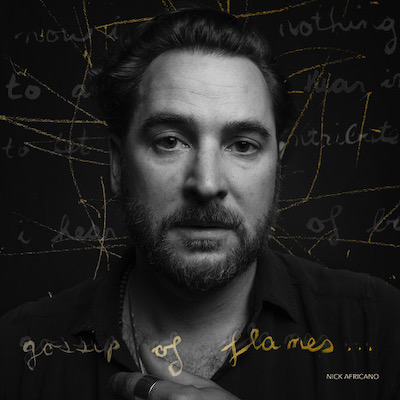 Nick Africano: Gossip of Flames (Happy Hypocrite)
Vibrato can be difficult for any singer to pull off effectively—a make-or-break proposition for a vocalist of any genre. Illinois-bred indie folk artist Nick Africano nails it by knowing exactly when to use it for his sun-kissed, heartfelt tunes. And it's just one element of this fine album that helps it stand out from the rest of the Americana-pop fare that arrives on our shores in never-ending waves. The mood of Gossip of Flames is set with the help of Lera Lynn, a Nashville artist who produced the album and co-wrote the bulk of its material. Her own work is suffused with an amber haze and she helps apply that same quality to these songs of spiritual and existential yearning. It's a masterful partnership that will hopefully continue long past the sessions that produced this inviting collection.
---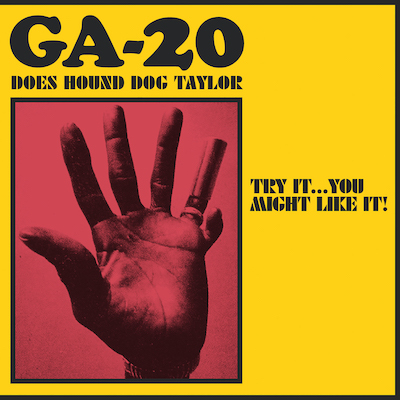 GA-20: GA-20 Does Hound Dog Taylor (Karma Chief/Alligator)
The title of this album says it all: Boston-based Chicago blues trio GA-20 recorded a 10-song tribute to Chicago legend Hound Dog Taylor. If that sentence doesn't already have you salivating at the notion of getting your hands on this slab of wax, you might not be a serious blues fan. Don't consider that a barrier to your enjoyment of this fine album. Think of it instead as an entry point into the rich history of the Chicago blues scene with these young bucks as your guide. And what better place to begin than with the work of Taylor, a growling beast of a musician and a master of the slide guitar. GA-20 chose carefully from Taylor's catalog and laid into some of his finest tunes like the fiery "Give Me Back My Wig," the seamy "Sadie" and the appropriately titled "Phillips Goes Bananas." The men of GA-20 are clearly in love with this music and that adoration may be just the thing to turn you into a blues convert.
---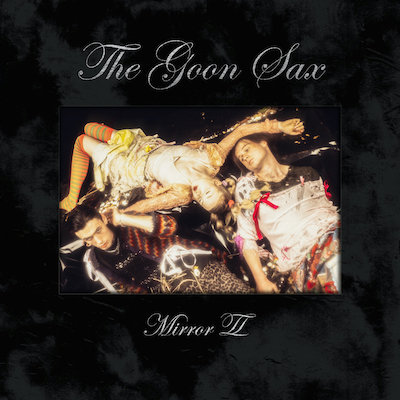 The Goon Sax: Mirror II (Matador)
The creation of the third album by Australian trio The Goon Sax was, by all accounts, a slightly misshapen, tumble-down experience. The members of the group separated for a stretch, lived under the same roof, wrote and scrapped as much material as they kept and generally held the entire affair together by sheer force of will. It also allowed them to burn off any lingering concerns about how their music should sound or what they should be writing about. So that the album that came out of this period, Mirror II, feels frenetic and unbound. Their lyrics tumble forth like an avalanche with little concern about meter or pacing, and their music free to bounce from dark pop to chrome-plated post-punk to synth-heavy night crawls. Credit to co-producer John Parish for keeping all these disparate elements and moods from crumbling apart and helping hone the trio's creative frenzy to sharp, seductive point.
---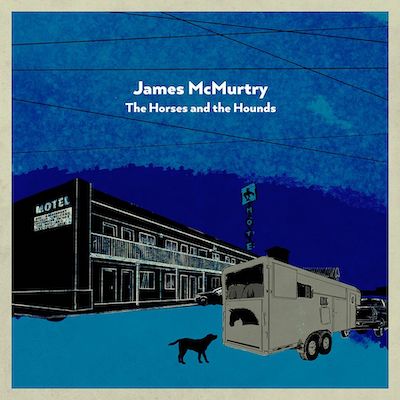 James McMurtry: The Horses and the Hounds (New West)
The time between new albums by Texas Americana legend James McMurtry has gotten longer and longer over the years. But there's no argument over whether the wait was worth it or not. His latest album—McMurtry's first batch of new material in seven years—solidifies his status as one of the best storytellers alive. Each song here is a poignant, often funny, occasionally brutal short epic rich with the tiny details that stick deep in the mind ("He came out in the lantern light/His face in the flash was the last I saw of the world when it was still right," he sings on "Decent Man"). And he's matched every step of the way with a bevy of musicians and collaborators, including roots-rock lifers Charlie Sexton, Kenny Aronoff, David Grissom and former Heartbreaker Stan Lynch. They add the right layers of dust and heat to these portraits that hang low in the dim light of some desert dive bar of the mind.
---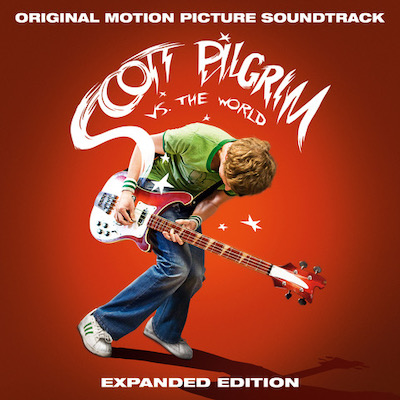 Various Artists: Inglourious Basterds (Warner)/Dazed and Confused (Warner)/Scott Pilgrim Vs. The World (ABKCO)
Vinyl reissues of soundtracks are big business these days, which should come as no surprise to regular readers of this column. The flood seems a little stronger these days, though, as Hollywood is making every effort to get people excited about going to the movies again even as the pandemic wears on. Those that we've been sent to review dive into the world of cult cinema with two compilations featuring reused tunes from other albums and films, and another that blends some well-known tunes with original material. All three are fun to have but are flawed in their own unique ways. The '70s rock-leaning Dazed set sounds like it was mastered from a digital source, dampening the oomph of great songs by Free, Black Sabbath and War, while the sound quality of Inglourious varies from good to muddy depending on the age of the song being played. Scott Pilgrim does a greater disservice by packing nearly an hour of music onto one colored LP. I wanted to have my face blasted off by the great Sex Bob-Omb and Crash and the Boys jams written for the film. They felt like a damp, limp slap instead.
---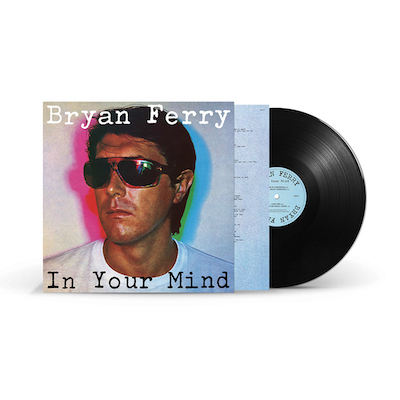 Bryan Ferry: These Foolish Things/Another Time, Another Place/Let's Stick Together/In Your Mind/The Bride Stripped Bare/Boys & Girls (Virgin/UMC)
There seems to be no special reason why Virgin Records decided to remaster and reissue the first six solo albums by the eternally suave Bryan Ferry. All the same, the arrival of these LPs are cause for some serious celebration as they are merely the first chapter of this artist's fascinating career. The first five arrived in a flurry in the '70s, with many of them being made in between Ferry's work fronting glam pioneers Roxy Music. The first few allowed him to pay tribute to many of the songs and artists that inspired him (Sam Cooke, Dylan and Lesley Gore, among them), but he was soon writing scintillating originals that felt of a piece with the steamy, sometimes nasty vibe of his day job. Highlights include the Bowie-esque "Tokyo Joe" (from Mind) and the soulful "Can't Let Go" (from Bride). By the time of Boys & Girls, Roxy had ended and he was carrying forth the jazz-pop mood of that band's final album Avalon. In Ferry's hands, a mature sensuality blossomed even as a weariness started to show behind his bedroom eyes on sleek tracks like "Stone Woman" and "A Waste Land." All six reissues were mastered from the original analog tapes and the lacquers cut at Abbey Road Studios, and they all sound as bright and electric as they day they were recorded.
---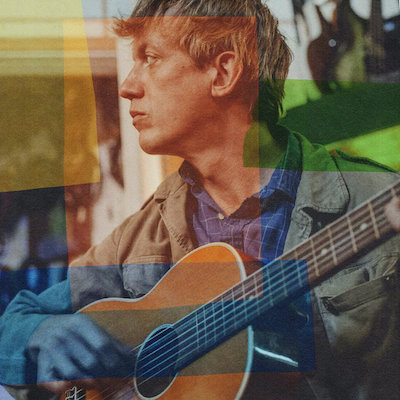 Steve Gunn: Other You (Matador)
On his various solo albums, Steve Gunn has never sounded particularly agitated, but there's a marked tone of calm and softness within his latest full-length Other You that feels worth highlighting. That likely has everything to do with the environs where this LP was recorded: Los Angeles. Gunn visited there twice over the past year and change to work with Rob Schnapf, and the warm glow and restful qualities that the city can provide coat these sessions like late afternoon sunbeams. There's a pleasant openness to the proceedings that allowed friends old and new to join in and put their stamp on the material. Jazz artist Jeff Parker adds a perfectly wandering solo and vocalist Julianna Barwick gives an ethereal charge to the dreamy "Good Wind," and harp player Mary Lattimore pops up to push the ambient instrumental "Sugar Kiss" into thin, hallucinatory air. This would pair very well with the folk-jazz splay of Ryley Walker's Cause In Fable or anything from Kurt Vile's musical universe.
---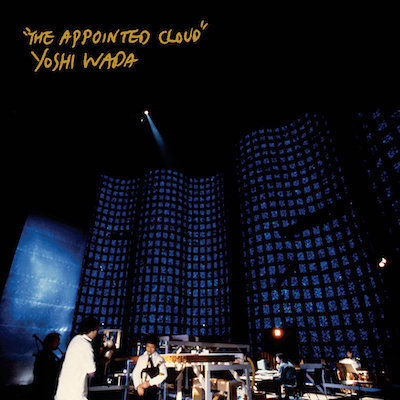 Yoshi Wada: The Appointed Cloud (Saltern)
The Appointed Cloud was a large-scale installation created by artist Yoshi Wada that featured a pipe organ, sheet metal and various soundmakers, all being played by a specially programmed computer. It was unveiled in 1987 at the New York Hall of Science, and to commemorate the opening, Wada and musicians Bob Dombrowski, Wayne Hankin and Michael Pugliese gathered to perform with the piece. The recording of that performance has now been committed to vinyl under the watchful eye of Wada's son Tashi. The format serves this work well, as it needs to be undertaken with intention. Most of the musicians play bagpipes throughout, adding those unearthly reedy drones to fluttering melodies of the computer driven pipe organ. Pugliese intrudes throughout with long rolls on tympani or tam-tam. It isn't without incident as there are stretches that pulse like a Philip Glass piece and groan like a wooden schooner cutting through the waves.