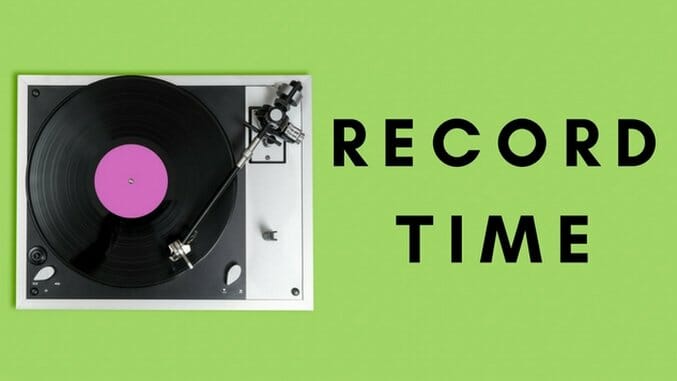 Record Time is Paste's monthly column that takes a glimpse into the wide array of new vinyl releases that are currently flooding record stores around the world. Rather than run down every fresh bit of wax in the marketplace, we'll home in on special editions, reissues and unusual titles that come across our desk with an interest in discussing both the music and how it is pressed and presented. This month that includes a batch of Stax reissues, two power pop classics, and the first ever release from a landmark jazz label.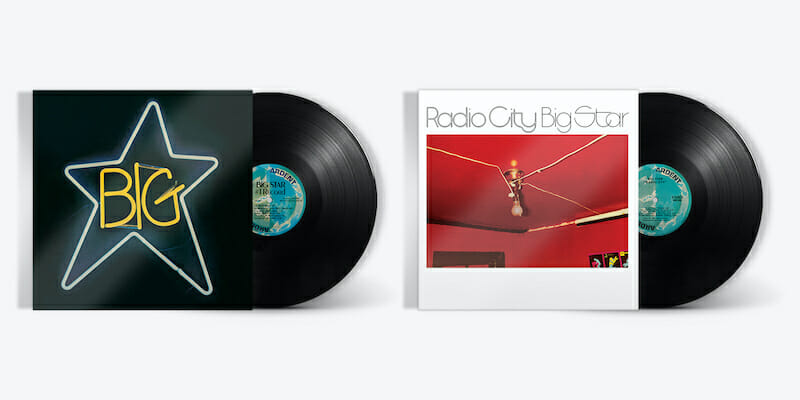 Big Star: #1 Record/Radio City (Craft Recordings/Argent)
Craft Recordings has begun an extensive vinyl reissue campaign of some of the gems from the discography of Stax Records and its subsidiaries. (For more on that, see below.) What comes with that vast archive are the first two albums by foundational power pop group Big Star. The band's initial output—1972's #1 Record and 1974's Radio City—were both released on the Stax-associated Ardent Records, the label run by the folks behind Ardent Studios, the famed Memphis recording house. But because the Big Star records were handled at the time by independent distributors who didn't know what to do with a group made up of shaggy white dudes playing melodic rock, both albums were doomed to cult success. Since they were first released, both the band and their records are now viewed as crucial blueprints for the many generations of shaggy white folk playing guitar-based pop music. Reissues of Big Star's work are abundant, including multiple repressings of these albums, but unless you're willing to take out a second mortgage to afford OG copies of #1 Record and Radio City, this is truly your best bet. Both Craft pressings were taken from the original analog master tapes and sound exactly as you'd hope. The rockers explode, the ballads melt, and everything in between feels as cushy and warm as ever. If you have some Christmas cash still burning a hole in your pocket, use it to get these into your collection.
---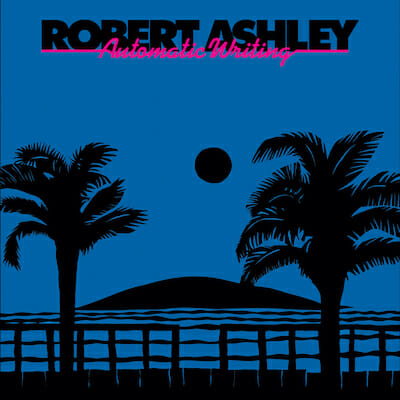 Robert Ashley: Automatic Writing (Lovely Music)
When contemporary classical composer Robert Ashley began work on Automatic Writing, he said he "had come to recognize that I might have a mild form of Tourette's" as characterized by his involuntary uttering of the same phrases over and over. And, at the same time, he was struggling with depression and viewed his work on this as a way to pull himself out of the darkness. What Ashley emerged with is a haunted, creaking, and oddly beautiful piece of music that slowly weaves together a latticework of repeated phrases (spoken by the composer and his wife Mimi Johnson) and the light flutter of electronic noise and Moog melodies. Though this came out contemporaneously with Brian Eno's Music For Airports, Automatic Writing felt like ambient's precursor, capturing the same mood of being either lovely background sound or music that revealed layers and layers of depth and meaning upon close listening. What is underneath the surface delights are Ashley's very real and relatable self-doubt about his work ("Who are you doing this for anyway?… My mind is censoring my own mind"), self-referential moments ("Things are really poppin' on the second side"), and repeated phrases that perfectly reflect the cyclical thought processes of people with Tourette's and autism.
---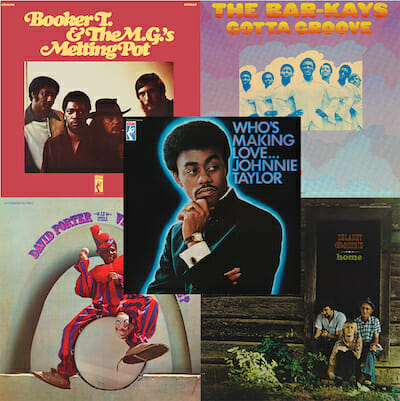 Stax Reissues (Craft Recordings)
Memphis, Tennessee is in a constant tug-of-war with itself. The city is proud of its storied musical and cultural legacy and highlights in with placards placed near important locations and meticulously maintaining its landmarks like Sun Studios and Stax, the recording studio and record label that gave the world Booker T & the M.G.'s, Isaac Hayes, and Carla Thomas. This reissue campaign of albums released on Stax and its subsidiaries, overseen by Craft Recordings, is of a piece with that mindset. The back catalog is being cleaned up by modern technology and then pressed back on to vinyl, complete with reproductions of the original artwork and album labels. As other reissue labels like Vinyl Me, Please are getting in on the fun, and Craft has already re-released some masterpieces by Hayes, this new batch is an I Ching toss of five LPs that reflect back with crystalline clarity on the label's admittedly unsteady legacy. Stax may have given the world "Sittin' On The Dock of the Bay," but it's also responsible for Ma! He's Making Eyes At Me.
These five LPs aren't quite that motley. The farthest out they run is into a strange post-Sgt. Pepper's territory where David Porter found space to build his version of concept album Victim of the Joke? An Opera, which slides cut-and-paste soundscapes and spoken word interludes between an otherwise straightforward collection of psych-soul (complete with a Beatles cover, in case you forgot who was providing the inspiration here). There's also room for the anomalous debut by Delaney & Bonnie. The husband and wife duo from L.A. recorded their sole Stax record with the help of Leon Russell and members of the M.G.'s and came away with some strong tunes and a fine starting point to build a career off of. The other three of this batch are much stronger and more representative of Stax's strengths, like Melting Pot, the last album recorded by the classic lineup of Booker T. & the M.G.'s; Gotta Groove, the first album by a rebuilt Bar-Kays, the instrumental group that lost the majority of its original members in the plane crash that also killed Otis Redding; and singer/songwriter Johnnie Taylor's breakthrough full-length Who's Making Love…, which peaks early with the indelibly funky title track and somehow sustains that groove and heat over two sides of vinyl.
---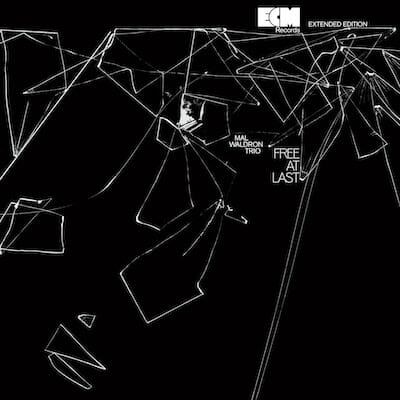 Mal Waldron Trio: Free At Last: Expanded Edition (ECM)
After spending 50 years traversing vast avenues of avant jazz and modern classical, ECM Records is finishing off its gold anniversary year by returning to its starting point. And the label began by keeping a foot in jazz traditionalism: a straightforward collection of post-bop driven by the forceful tones of pianist Mal Waldron and his trio. It was a smart place to start this journey as, by 1969, Waldron was a well-established player who backed up Billie Holiday during the last two years of her life and had played with Charles Mingus and Jackie McLean, among others. By recording and releasing this meaty, almost overdriven session, ECM head Manfred Eicher was giving respect to the old guard. At the same time, he presented it with a stark, abstract line drawing on the cover, thereby revealing his modernist intent with this new imprint. This double LP reissue, which sounds absolutely smashing on this new pressing, comes with a bonus LP of alternate takes of tracks from the session as well as an even longer and more luminous version of "Willow Weep For Me" that is further showcase for Waldron's gentle way with this melody and how he bent it at the corners and edges.
---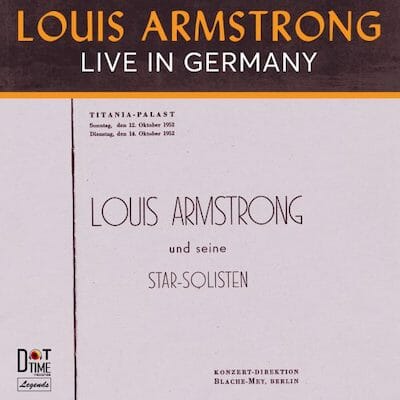 Louis Armstrong: Live In Germany (Dot Time)
Even as his career was in full bloom, trumpeter Louis Armstrong was concerned with where it would end up long after it had been mowed over by new musical movements. He collected scores of live recordings and kept track of as many studio and radio sessions as he could get his hands on. And after he passed, it became the work of the Louis Armstrong House to preserve these tapes. Working with Dot Time Records, a handful of these tapes are making their way into the world, including this live recording of Satchmo and his band performing in Berlin in 1952. The saving grace is that the show was broadcast on RIAS Radio and captured on tape by a volunteer engineer who donated his tapes to the Armstrong House three years ago. Which is to say that this record sounds much younger than its age. Armstrong and his band, including the wonderful clarinetist Bob McCracken and vocalist Velma Middleton, crackle with joy and energy and the tart humor that made the bandleader's toothy, Buddha-like smile feel entirely appropriate.
---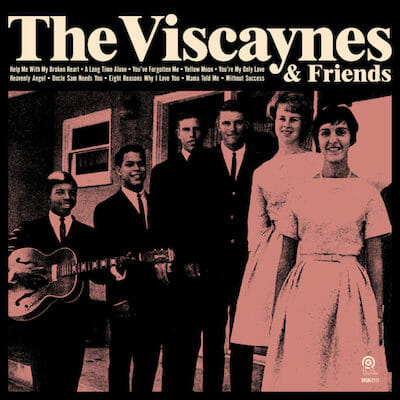 The Viscaynes & Friends (ORG Music)
A chapter in the biography of Sylvester Stewart, the mercurial leader of Sly & the Family Stone, concerns his years as members of The Viscaynes, a mixed race doo-wop group that he joined in the early '60s. At least it hasn't been explored on record as it is on this recently released collection from ORG Music. It's a cobbled together album, pulling from the various singles that the group released on small local labels during their brief time together, when they were either presented as a complete unit or when Stewart was pushed into the spotlight. As the liner notes spell out, even the members of the already formed Viscaynes knew they had a monster talent in their midst with Stewart. Making him the center of their music, with his pealing vocals and guitar leads, was only natural. He took to the part with ease. Feathery tunes like "Yellow Moon" and "You're My Only Love" take on weight when Stewart is involved. The sound quality of some of this collection has some rough edges as the tunes were analog tape that surely has seen better days, but for enthusiasts of early rock 'n' roll, those are the rough roads you must travel.
---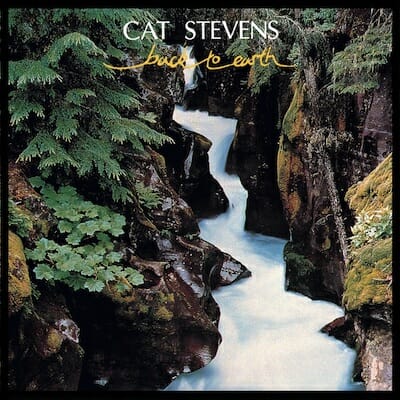 Cat Stevens: Back To Earth (Cat-O-Log)
The title of Cat Stevens' 11th studio album serves as a balm to any of his many fans that were turned off by the more electronic tones of his previous record Izitso while also reflecting the grounding he had found by converting to Islam. In fact, this would be the last thing Stevens recorded until 2006's An Other Cup. That spiritual yearning informs many of the songs found here, like the lovely "Daytime" and the pleading lyrics of "Father." The rest of the album plays like Stevens is looking to shake off his secular crutches like drugs ("Bad Brakes") and the recording industry ("Just Another Night"). This remastered edition of the album, which features some of his most poignant and tightly-knit arrangements, works to reignite the ache that so many of his friends felt for nearly two decades as they waited to hear new music from Stevens, or as he's known these days Yusuf Islam. He left behind this sparkling jewel that hasn't lost a bit of its shine in over 40 years.
---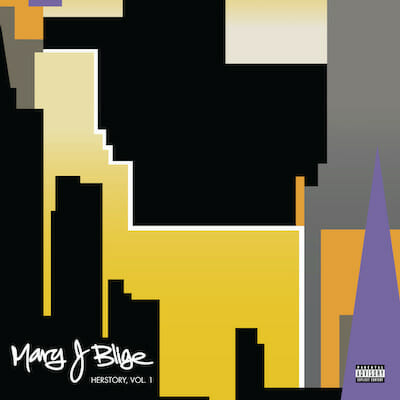 Mary J. Blige: Herstory Vol. 1 (Geffen/UMe)
R&B queen Mary J. Blige has been celebrated in compilation form before, most recently in 2006 with Reflections (A Retrospective), a collection that pulled together singles from throughout her discography. This new double disc set homes in on her '90s work, with special emphasis on the versions of these tunes that would dominate urban radio at the time. That means the remix of "Real Love" that boasted a verse from the Notorious B.I.G., the unstoppable version of "I'll Be There For You/You're All I Need To Get By" where she trades off with Method Man, and even her appearance on Jay-Z's "Can't Knock The Hustle" for good measure. In other words, it's a party starter. Seeing as these were originally recorded during the peak CD era, though, these digital files do not survive the transfer to this analog format unscathed. With the right sound system, these tunes can shake off its swampiness and get close to their hip-shaking glory.