Record Time is Paste's monthly column that takes a glimpse into the wide array of new vinyl releases that are currently flooding record stores around the world. Rather than run down every fresh bit of wax in the marketplace, we'll home in on special editions, reissues and unusual titles that come across our desk with an interest in discussing both the music and how it is pressed and presented. This month that includes a classic soundtrack, a jazz wonder, and a heartbreaking live performance by the late Daniel Johnston.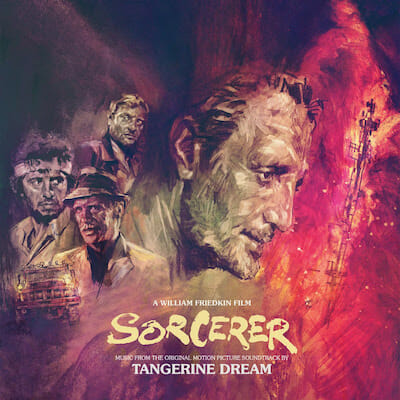 Sorcerer, William Friedkin's highly stylized take on The Wages of Fear, was just fine on its own, thanks to sweaty, committed performances by Roy Scheider and Bruno Cremer as truck drivers trying to transport highly volatile explosives over a dangerous mountain pass, and an atmosphere of pure tension cultivated by the director and his team. But with the addition of a score, written and performed by legendary German ensemble Tangerine Dream, the 1977 film achieved greatness. Taking a cue from the dark tones of Sorcerer and the pure agony of watching scenes of a heavy truck trying to cross a rickety bridge, the trio worked with flowing, minor key melodies and trembling chords that dig into the flesh like spikes. While finding a used copy of this soundtrack isn't a challenge, Waxwork Records has whipped up a new edition, with remastered audio and pressed onto nauseatingly green wax. The pressing, while a little noisy as the stylus works through the kinks of the colored vinyl, has a brightness necessary to make electronic music succeed in an analog medium. Tracks like the sinuous "Vengeance" and the slow-rising terror of "Abyss" cloud the mind like paint fumes and prickle at the skin like radiation.
---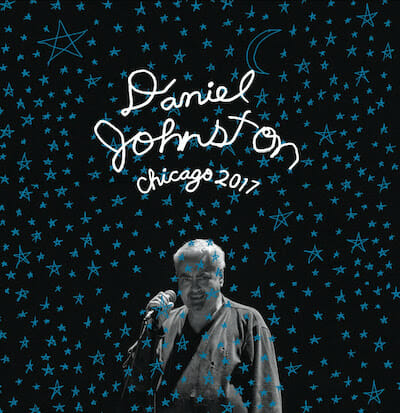 Daniel Johnston: Chicago 2017 (dBpm)
The late singer-songwriter Daniel Johnston was a notoriously erratic live performer, with sublime shows followed by absolute trainwrecks depending on his fragile mental health. The key to finding brilliance, though, was often surrounding him with musicians who truly understood and appreciated his rare gift for unexpected melody and lyrics that merged childlike glee with brutal self-reflection. One of those musicians was Wilco's Jeff Tweedy who put together a marvelous backing band (including his son Spencer on drums, and the masterful guitarist James Elkington) to back up Johnson on a recording session at The Loft, Wilco's studio/clubhouse in Chicago, and a concert at The Vic. Johnston sounds rough throughout, his voice reflecting all the ravages of age and abuse by way of chain smoking and bad dietary decisions. But there's no denying the pure passion he puts into every moment of these recordings, feeling every moment of heartbreaking songs like "Cold Hard World" and "True Love Will Find You In The End." With Johnston now passed on, documents like this feel even more precious and should be treated like the holy texts they are.
---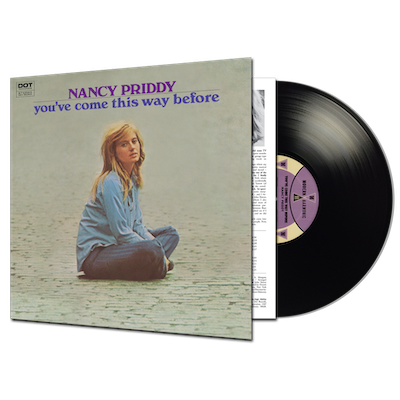 Nancy Priddy: You've Come This Way Before (Modern Harmonic/Geffen)
Late last year, the vinyl resurgence felt like it was starting to stall out a bit. Record Store Day's Black Friday was a mess for some companies who were unable to get their limited edition releases distributed in time. And there are a growing number of reissues and vinyl versions of new albums that feel like clutter. That's the sensation of listening through this re-release. Originally issued in 1968 as a platform for a singer/actor who had provided background vocals for Leonard Cohen's debut, this feels like the product of a marketing team trying to find a middle ground between the New York folk scene and the sunny psych sounds of the Bay Area. It's an unsteady marriage of musical ideas, with Nancy Priddy's feathery vocals barely keeping up with the tangled arrangements that play like a plastic lunchbox with the words "Far Out" printed on the front in shapely, multicolored letters.
---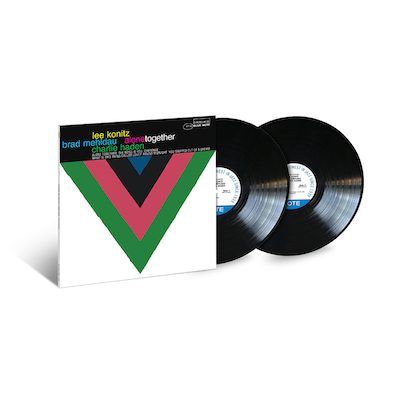 Lee Konitz, Brad Mehldau, and Charlie Haden: Alone Together (Blue Note)
On the other hand, the vinyl resurgence has been great for jazz fans. Blue Note Records positively flooded shops with reissues of classics from their voluminous archives and pressing new gems to wax, all in celebration of the label's 80th birthday. The good news is that it is clearly working out for the imprint as they are going to continue this deluge with more additions of their Tone Poet series and more Blue Note 80 reissues, like this little marvel of a live recording, originally issued in 1997 and seeing a vinyl release for the first time. The double LP captured the first collaboration between saxophonist Lee Konitz and pianist Brad Mehldau, a meeting that was fomented by bassist Charlie Haden. The pure skills and startling talent of the trio allowed them to settle into an easy chemistry as they played around with a set of standards that included a deeply felt rendition of "Round Midnight" (featuring a perfectly jagged solo from Mehldau) and a sparkling take on the Kern-Hammerstein classic "The Song Is You."