Record Time is Paste's monthly column that takes a glimpse into the wide array of new vinyl releases currently flooding record stores around the world, and all the gear that is part of the ongoing surge in vinyl culture. Rather than run down every fresh bit of wax in the marketplace, we'll home in on special editions, reissues and unusual titles that come across our desk with an interest in discussing both the music and how it is pressed and presented. This month, that includes a healthy dose of jazz, a soul legend recording with a big band and bunch of new metal releases.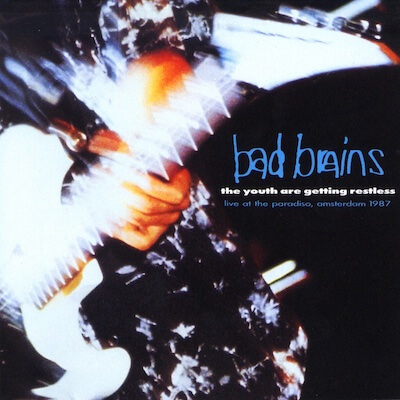 Bad Brains: The Youth Are Getting Restless (Bad Brains / ORG Music)
No one slab of wax could ever contain the DNA scrambling intensity of seeing Bad Brains live during their peak years — not their studio work nor the few live albums they've issued over the years. So as great as this broadcast quality recording from 1987, capturing the quartet ripping up the floorboards at Amsterdam's Paradiso, is, it only skims the surface. That sounds more critical than I mean it. Rest assured, this record smokes. Originally issued in 1990 and newly re-released on Bad Brains' own label, this LP is everything you'd want from the band: the whirlwind punk of their early days, the metallic grind of their later '80s albums and the purest reggae you're likely to hear outside of Jamaica. If that sounds like an untenable trinity of sounds, just know that you can't have one without the other. These four men had so much to get off their chests and minds about the sad state of being Black in America and the potential of salvation through Jah. We'd all do well to listen and follow their lead.
---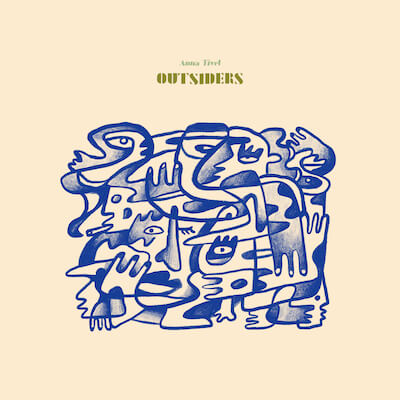 Anna Tivel: Outsiders (Mama Bird Recording Co.)
The latest full-length from Oregon-based singer-songwriter Anna Tivel has already been rightfully praised to high heaven since its initial release last August. But damn if we don't want to add to the chorus after getting a grip on the long-delayed vinyl version of Outsiders. Tivel's songs are so heavy with details, like a sunflower sagging from the weight of its many seeds. The beauty is still there but the subjects of her lyrics are often hunched over and crumbling from the weight of circumstance and poor decisions. It would make for a dour album were it not for the steadying presence of her voice and the pools of musical warmth brought from the earth by producer Shane Leonard. This entire album stings with the sweetness and pleasant heat of a strong hot toddy.
---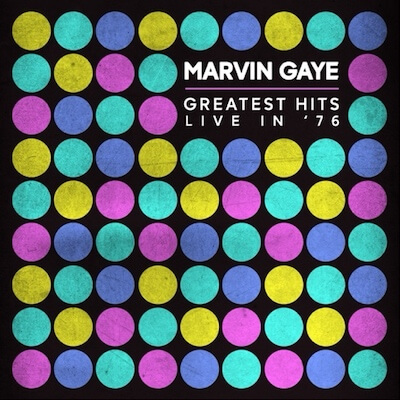 Marvin Gaye: Greatest Hits Live In '76 (Mercury Studios)
When Marvin Gaye arrived in Amsterdam in 1976 as part of his first European tour, he was still glowing from an unprecedented creative hot streak that included masterpieces What's Going On and I Want You. All of which only helped agitate an already hungry audience of Dutch fans who, throughout this spectacular live recording, reacted to each second of this set with a worshipful glee. They are continually stirred up by the breathless pace of this performance. Gaye and his airtight backing band tear through 22 songs and excerpts from his deep catalog. While there are too many favorites to list here, some highlights include the fabulous medley of his many boy / girl duets like "It Takes Two" and "Ain't Nothing Like The Real Thing" with guest vocalist Florence Lyles. What's slightly frustrating about this otherwise wonderful release is the lack of any information about the players involved or the tour itself. This is a bare bones record with minimalistic artwork and no liner notes to speak of. What information is available is only gleaned from Gaye's smooth stage patter and the credits on Live at the London Palladium, the 1977 album captured during the same run of shows.
---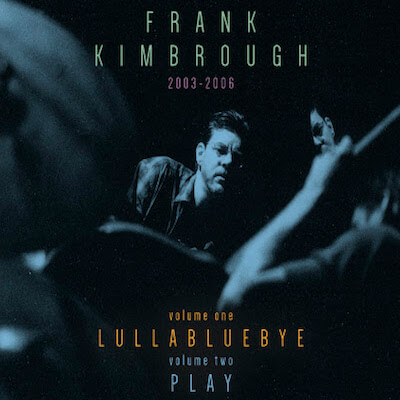 Frank Kimbrough: 2003-2006 (Remixed and Remastered) (Palmetto)
The vinyl version of what may be the final release by late pianist / composer Frank Kimbrough is an appropriately weighty affair: four thick LPs tucked into an oversized sleeve that features a sizable picture of the artist's always listening, always questioning face. I've been returning to this album and that photo of Kimbrough frequently since his unexpected passing in late 2020. His piano playing has long been a favorite of mine, whether as part of his tenure in the Maria Schneider Orchestra or as a bandleader. In every situation, Kimbrough brought a depth of feeling to his performances and a generosity that lifted up the players working with him. All of that is evident on these sessions that find the pianist working with two different rhythm sections. The 2003 recording with bassist Ben Allison and drummer Matt Wilson finds Kimbrough at his most free, dropping off-balance chords and dissonance into the bluesier tunes and dashes of spritely elegance on the more swinging numbers. The material from three years later adjusts for the more minimal approach of drummer Paul Motian and bassist Masa Kamaguchi. It sounds as though there is an expanse between every note Kimbrough plays that brings oxygen and sunlight through to feed these marvelous players as they give every song a blissed out glow.
---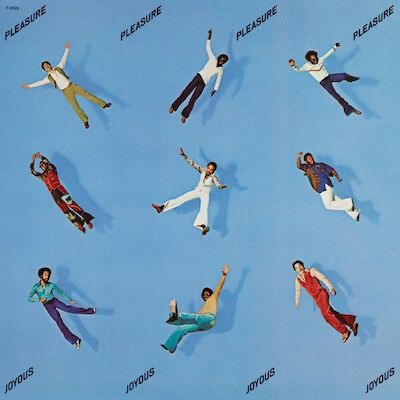 Pleasure: Joyous (Craft Recordings / Jazz Dispensary)
In recent years, Portland, OR has been known as a hub for indie rock and folk-pop artists, but during the '70s, the city was dominated by funk and R&B acts that played a regular circuit of nightclubs and theaters. One of the few to break out of their local community and make a national noise was Pleasure, a jazz-leaning ensemble that was mentored by Crusaders member Wayne Henderson and released a series of fantastic albums on Fantasy Records. Under their Jazz Dispensary sub-label, Craft Recordings has repressed the third album by this group using a crystal clear remaster from the always reliable Kevin Gray. Though the music is very much rooted in the disco era with songs like "Let Me Be The One" dripping with strings and hustle-ready rhythms, Joyous is steeped in the history of Black American music. Nods to the work of James Brown, the Chi-lites, the Bar-Kays and the Isley Brothers are peppered throughout these eight songs, but they're taken to a higher ground with their knockout horn section leading the way to the mountaintop.
---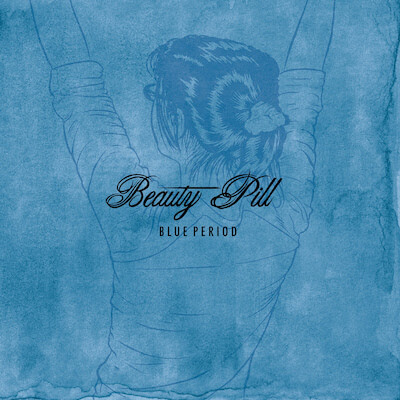 Beauty Pill: Blue Period (Ernest Jenning Record Co.)
How Chad Clark and his amorphous art-rock project Beauty Pill stay below the radar of the larger cultural conversation in spite of near-universal critical praise and the support of his many peers is an urgent mystery of our modern era. Some of it has to do with an inability by some labels to keep the group's work in print. Dischord, for example, let the option lapse on Beauty Pill's 2003 EP You Are Right To Be Afraid and 2004 album The Unsustainable Lifestyle, and an imprint that shall not be named seriously screwed up the release and promotion of the brilliant 2015 effort Describes Things As They Are. As Clark has regained control of these recordings, the situation is becoming rectified. It begins with Blue Period, a double LP collecting those two Dischord releases and packaging them anew with added material from the time. Cliched though it may be to say, but these recordings still have the power to surprise some twenty years on. The turns-of-phrase Clark concocts for his lyrics are, by turns, witty, furious and despairing and his production work throughout has the scope and color of a great dub production or the psychoacoustics of an Environments record.
---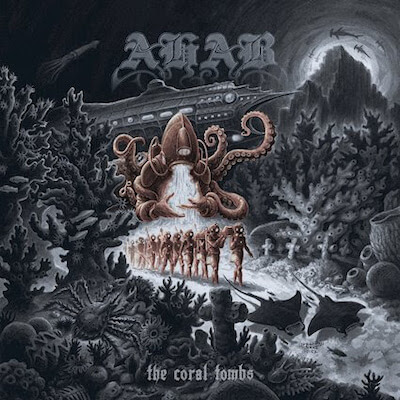 Ahab: The Coral Tombs (Napalm)
How many bands do you know that invented their own genre? Ahab, a four-piece from Germany, dubbed their sound "nautik doom" — a nod to their penchant for writing songs inspired by all things maritime and the bulky, creaking pace of their take on metal. For their fifth full-length, the group used Jules Verne's beloved novel 20,000 Leagues Under The Sea as inspiration. The album puts listeners in the depths after the underwater vehicle Nautilus has been caught in a massive whirlpool. In the book, the fate of the ship is unknown, but here, the band surveys the wreckage with broken bodies and spirits struggling to survive. On the massive album closer, "Maelstrom," the band takes on the sonic force of the songs titles, churning and frothing in slow patterns while singer / guitarist Daniel Droste takes on the voice of Captain Nemo, a bleak antihero who seems to embrace the catastrophe that awaits him far below the surface of the ocean.
---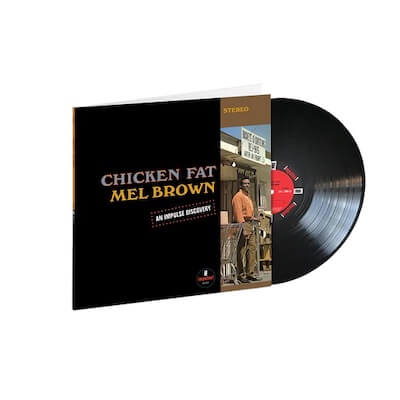 James Brown: Soul On Top (King / Verve) / Mel Brown: Chicken Fat (Impulse / Verve)
Verve Records' By Request series produced some of the finest reissues of the peak CD era, and the label group is bringing the campaign back to life for our current vinyl renaissance with a little help from Third Man Pressing. The work has already gotten underway with last year's marvelous repressings of Alice Coltrane and Roy Brooks classics, and has plowed ahead in 2023 with new vinyl versions of Soul On Top, a beloved album from soul brother #1 James Brown, and Chicken Fat, a jazz-funk gem from guitarist Mel Brown. The Godfather's 28th album distinguished itself from the mass of material he put out in the '60s as he worked with esteemed arranger Oliver Nelson leading the Louie Bellson Orchestra. The funk by way of big band jazz hybrid proved to be a comfortable place for James Brown to play within. He attacks standards like "For Once In My Life" and "You're Cheatin' Heart," and a great arrangement of "Papa's Got a Brand New Bag" with his signature growling authority and the occasional knee-knocking wail. Mel Brown's debut album, by contrast, is tight, minimalist and nasty. The simple bass, organ and drums lineup is the perfect backdrop for the guitarist to vamp on chicken scratch chords or tail off into the sky with psychedelically infused leads and solos.
---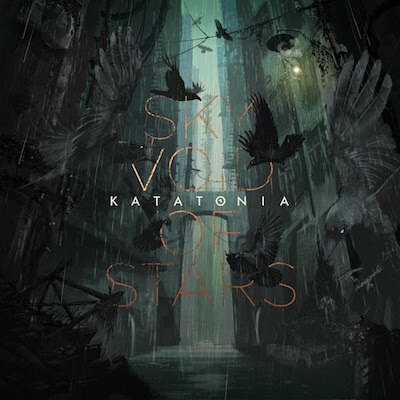 Katatonia: Sky Void of Stars (Napalm)
It's been nice to see melodic metal getting its due thanks to the success of groups like Ghost and Khemmis. That kicked the door open for Swedish quintet Katatonia to breeze through, bringing two decades of experience and a world of influences along with them. And it may help elevate the band's new album to greater acclaim and better sales. It's a fate that befits a record that highlights principal songwriter Jonas Renske's growing use of prog and electronic elements in his compositions. Sky Void of Stars is a complex sonic excursion. The musicians recorded all of their parts at different times and at different studios, leaving mixing and mastering engineer Jacob Hansen with the daunting task of bringing these various elements into concord. His work resulted in a rich, dense recording whose sounds are as enveloping and chilling as the titular dark atmosphere. Those qualities are intensified by the smart decision to cut this vinyl release at 45 RPM, which draws out deeper tones from the low end and brings a welcome boost to Renske's siren-like vocals.
---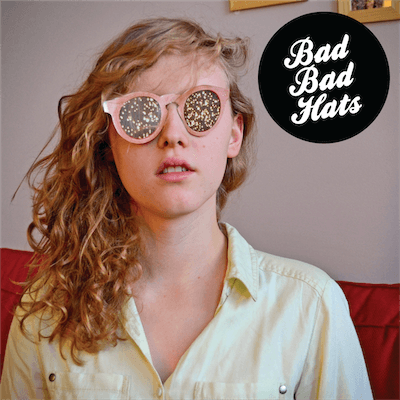 Bad Bad Hats: It Hurts! (Afternoon)
The debut EP by Minneapolis duo Bad Bad Hats, released originally in 2013, was indie pop perfection — a short, sweet musical dialogue between singer / guitarist Kerry Alexander and guitarist / bassist Chris Hoge recorded at home that oozed lowkey charm and the tickly joy of no stakes creativity. Previously only available in digital form, the band along with Afternoon Records is releasing it for the first time on vinyl this month, and adding to it demo versions of the five original tracks. I was already in love with this material, but I fell even harder hearing it in blueprint form. The early renditions are much more lo-fi and spare, with plenty of analog haze covering over Alexander's tangy vocals and rock candy sweet melodies. I was particularly taken with the early take of the title track where one of the song's finer hooks is played on a kazoo while Alexander chugs away on an acoustic guitar in the foreground. Downright adorable.
---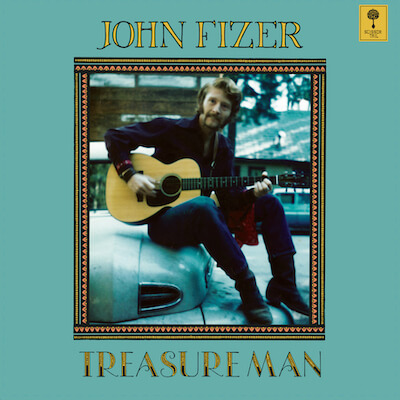 John Fizer: Treasure Man (Scissor Tail)
To think that this music was almost lost forever. John Fizer was a country-folk artist who came up within the same NY community that begat Bob Dylan and Dave Van Ronk, but never reached the same heights as some of his compatriots. Still, he managed to keep making music, even after leaving the East Coast and settling in the Bay Area, a move that added a dusting of psychedelia to his songwriting. His work had lain dormant for many years until Fizer met sound engineer James Johnson whom he asked to help clean up an old session tape from 1977. Johnson was so blown away by what he heard that he asked Fizer to track down the master tape — which was buried within the musician's possessions in his Volvo. That session was dutifully remastered and is now being properly released and paired with a soundboard recording of a solo gig Fizer played in 1992. The music on this LP is a revelation — stoned outlaw country vibes a la Gram Parsons and Townes Van Zandt paired with a spare performance that calls to mind the rustic ramble of Michael Hurley. May this be the beginning of Fizer's next great chapter.
---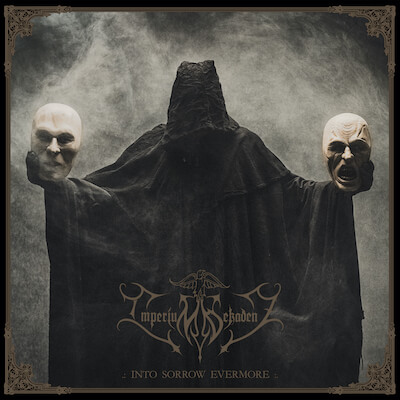 Imperium Dekadenz: Into Sorrow Evermore (Napalm)
If you ever needed to get some solid proof that it's time to replace your stylus, find yourself a well-mastered, well-pressed black metal album and put that needle to the test. I have two turntables in my arsenal that I use when putting this column together, and one of them couldn't handle the overload of a record like Into Sorrow Evermore, the latest from black metal duo Imperium Dekadenz. The assaultive sheets of guitar tremolo and blast beats in these songs became fuzzier as each side wore on. It added a corroded overlay to these already putrescent tunes, but I had to quickly switch decks lest this faltering needle wind up damaging the record. But what a way to go out, eh? To have these bleak songs that picture a world awash in flames and souls slowly melting into oblivion destroyed by their own power and presence would be a fitting end for this LP.
---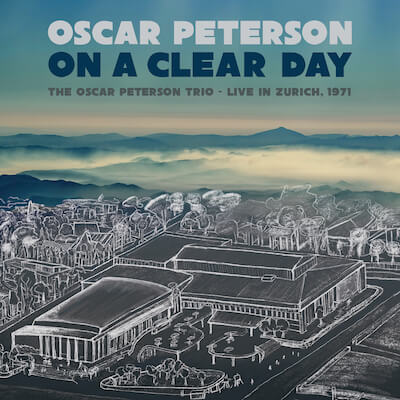 Oscar Peterson Trio: On A Clear Day – Live In Zurich, 1971 (Mack Avenue / Two Lions)
Of all the combinations of musicians that Oscar Peterson performed and recorded with during his storied career, the trio captured on this new double LP set may be one of the most short-lived. The pianist worked with bassist Niels-Henning Ørsted Pedersen regularly but not often with drummer Louis Hayes. The rarity of their collaboration makes this live session from Zurich Kongresshaus, recorded for broadcast by Radio Zurich, that much more special. The respect that these men had for each other as musicians is clear from the jump. They sound as though they are pushing to the edges of their abilities in hopes of surprising or dazzling one another with their solos. The experience of listening to it was close to overwhelming as each song generated an electric charge that made me feel like I could punch a hole in the moon.