Record Time: New & Notable Vinyl Releases (March 2018)
Featuring Annie Lennox, Thundercat and a cool vinyl subscription service.
Music
Features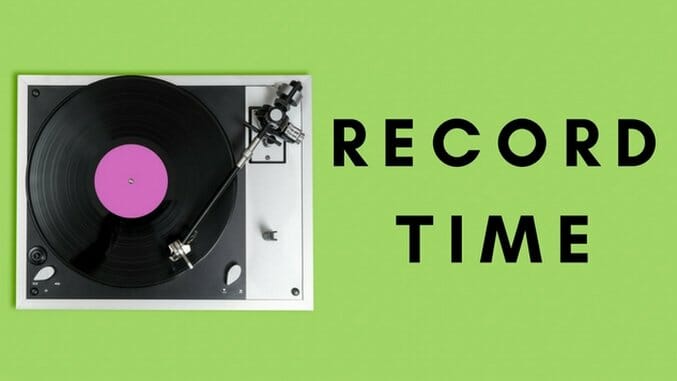 Record Time is Paste's monthly column that takes a glimpse into the wide array of new vinyl releases currently flooding record stores around the world. Rather than run down every fresh bit of wax in the marketplace, we'll home in on special editions, reissues and unusual titles that come across our desk, with an interest in discussing both the music and how it is pressed and presented. This month, that includes reissues of albums by Annie Lennox and Rob Zombie, a chopped and screwed version of Thundercat's latest and some offerings from a vinyl subscription service.
---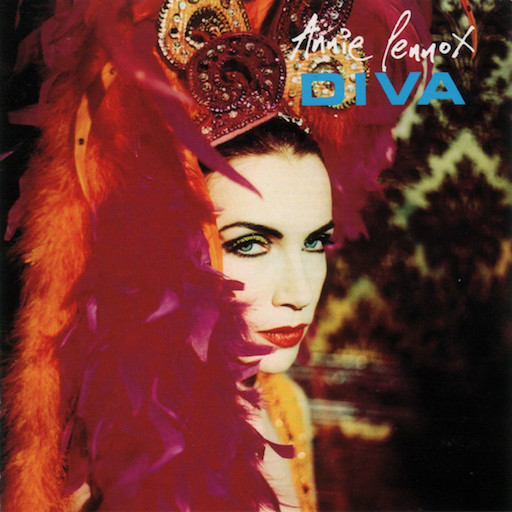 Annie Lennox: Diva/Medusa (RCA)
While her bandmate Dave Stewart spent much of The Eurythmics' initial tenure together dabbling in production and songwriting work outside the Eurythmics fold, it took until 1992 for Annie Lennox to finally, fully step out on her own. And her solo work in the '90s—Diva and the 1995 covers album Medusa—remains a peak in her varied and impressive career. Now available on non-import vinyl for the first time for U.S. audiences, these first two albums allowed her to stretch out even more than she was already doing in her previous project. Diva is best remembered for its still breathtaking singles "Why" and "Walking on Broken Glass," but the whole album is a bold exploration of the shades of human experience, given a wide depth of field through producer Stephen Lipson's luxurious synth-pop backdrops. The follow-up allowed Lennox to play around with 11 well-known songs, shaping them (again with Lipson's help) to her singular voice. That means turning Procol Harum's "A Whiter Shade of Pale" and the Psychedelic Furs' "Heaven" into lustrous ballads and making spirited hay of R&B classics like "Take Me to the River" and "I Can't Get Next To You." The music suffers somewhat due to the cloudy, quiet pressing that RCA is releasing, but it comes through well enough with a boost in volume and a little EQ tweaking. Diva, by contrast, sounds crystalline, florid and near-perfect.
---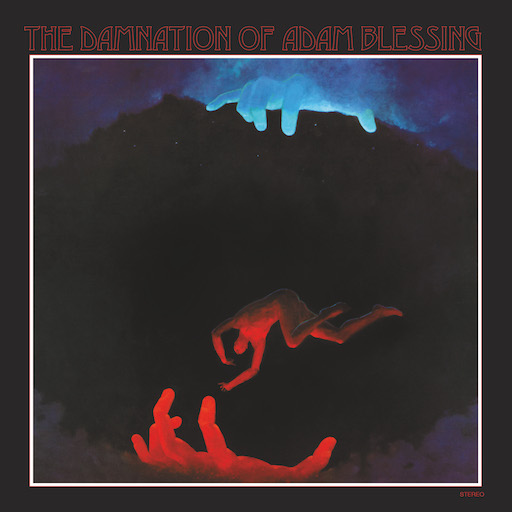 The Damnation of Adam Blessing: The Damnation of Adam Blessing / The Second Damnation (Capitol/Exit Stencil)
The not-so-secret truth about most modern vinyl reissues is that they are brought back to life via digital sources or second/third generation copies of master tapes. Or, as was the case with Anthology's recent Pharoah Sanders repressings, needle drops of original copies of the record. When the label is working with the original master tapes, as is the case with Exit Stencil's resurrection of the two albums by lesser-known Cleveland acid rockers The Damnation of Adam Blessing, the difference is glaringly and gloriously better. Fans of the late '60s band, the label has been on the hunt for the tapes for the better part of two years, eventually unearthing them from Universal Music's vaults. Remastered by engineering whiz Eilot Kissileff, the two LPs are startlingly clear and punchy, with a supple, prominent low end. The music deserves such care. Though Blessing and Co. never made it beyond the bottom reaches of the Billboard charts, their music feels miles beyond the Blue Cheer/Steppenwolf copycats thanks to some incandescent guitar work from Jim Quinn and Bob Kalamasz, as well as a deeper appreciation of rock's debt to R&B/soul than many of their contemporaries. The lyrics were pretty standard fare for the era, encouraging listeners to indulge in psychedelics and engaging in some light political commentary ("Money Tree" is an anti-capitalist message set to a spacious Grateful Dead-like choogle). If you have to choose just one, grab the self-titled debut from 1969. The follow-up from one year later is a great listen, but there's a nervy energy that courses through that first album that feels alluringly dangerous, even when they're putting their lysergic spin on "Last Train to Clarksville."
---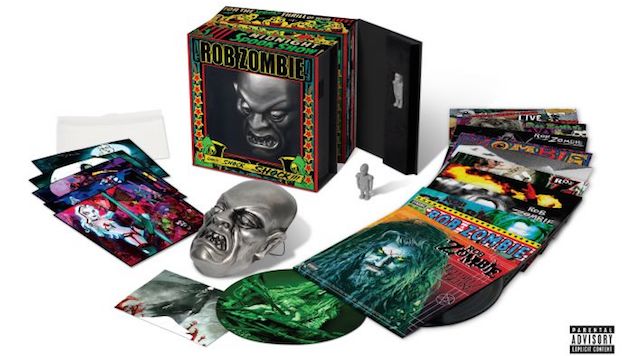 Rob Zombie: Rob Zombie boxed set (Universal)
One doesn't purchase a luxury item like this if they're a casual fan of horror rocker Rob Zombie. This limited edition, 15-LP boxed set is for the diehards. And they are going to be over the moon about this. The collection pulls together fresh 180 gram vinyl editions of all of Zombie's albums, some of which have never been pressed to wax, along with a new live album which captures the 2016 Riot Fest set where he and his band performed all of Astro Creep 2000, the final studio album by White Zombie. It also comes with a USB stick packed with digital versions of the albums, lithographs and, most important, your very own Creeper Robot mask. If you haven't pre-ordered it already, you may be wondering if it's worth the expense. All we can speak to is the quality of the vinyl. Not surprisingly, the label wasn't willing to send us the full set, but did supply some copies of the records inside, all of which sounds pretty remarkable. I was particularly taken with the two remix albums (2012's Mondo Sex Head and '99's American Made Music to Strip By) and the surprisingly fleshy pressing of Zombie's most recent full-length The Electric Warlock Acid Witch Satanic Orgy Celebration Dispenser (the lenticular cover is a nice treat, too). It's only the new live album that doesn't survive the transition to an analog medium. What does come out of the murk appears to be a picture-perfect recreation of the 1995 original but it feels like listening to a live set through the walls of trailer rather than making you feel like you're in the audience. The good news for cost-conscious fans (or anyone lucky enough to have bought Zombie's LPs when they were first released) is that many of these will be in stores separate from the boxed set—albeit not pressed to 180 gram vinyl.
---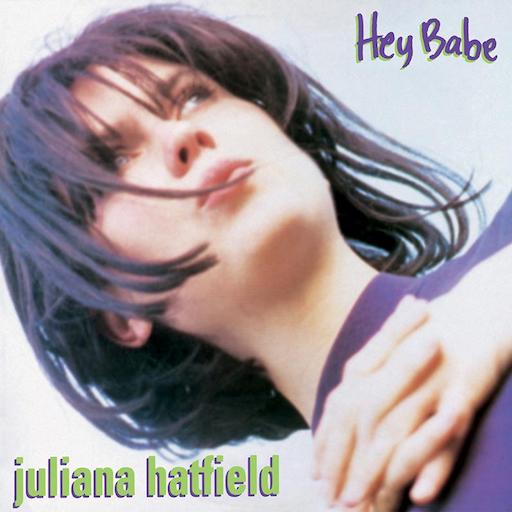 Juliana Hatfield: Hey Babe: 25th Anniversary Reissue (American Laundromat)
The early '90s were very good to Juliana Hatfield. In the first half of that decade, she contributed to the best album by her former band Blake Babies, released two fantastic solo albums and one with a new project, The Juliana Hatfield Three, and played bass on The Lemonheads' greatest achievement It's A Shame About Ray. It's a period of Hatfield's career ripe for rediscovery, even as she continues to release fine new music currently.
Watch Juliana Hatfield's recent Paste Studio session.
A great first step is to listen to this new vinyl edition of her 1992 solo debut, Hey Babe. The album belies its heartbroken, self-reflective songs through Hatfield's chirpy delivery of her lyrics and the urgent grind of its guitar rock (with help from members of Bullet Lavolta and fIREHOSE). All of that is rendered with sharp definition on this new pressing of the LP. This music needs clarity like this to let every shard of Hatfield's broken heart stick in the listener's skin while the music surges and blooms around the room.
---
Vinyl Moon compilations
Not long after we published our story about vinyl subscriptions services, we naturally started to receive emails from folks letting us know about the monthly record clubs we missed out on. One of those messages came from the folks at Vinyl Moon; a service that offers a single LP compilation of new music every month to its subscribers, along with assorted other goodies like art prints, turntable mats and the like. The people behind this venture have proved to have the rare combination of great eyes and ears. The music selected for the two LPs they sent to my desk fall into the vast world of indie rock, representing the various schools of thought from the disco pop of U.K. duo Bewilderbeast, the riot grrl spirit of L.A.'s Loyal Lobos, and New Zealand future-pop artist Jacqui Siu. And the deluxe packaging, designed by a different artist each month, is a wonder to behold. Of the two most recent editions I've been able to put in my hands, one features beautiful artwork that folds out to almost poster size, the other is blast of colors and design with the added bonus of glow-in-the-dark figures on the cover and in the gatefold. Throw in some nicely chosen colors for the wax and these limited edition records are a sumptuous treat for lovers of vinyl.
---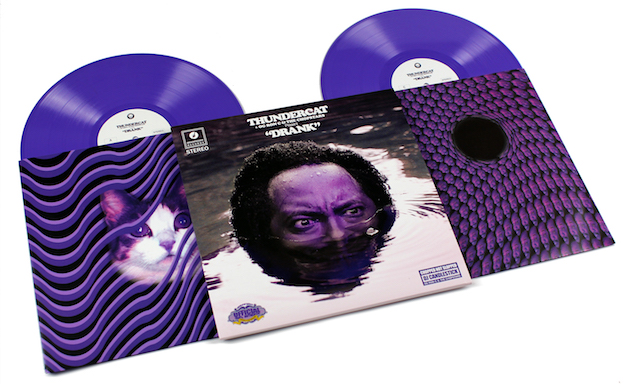 Thundercat + OG Ron C & the Chopstars: Drank (Brainfeeder)
The chopped and screwed subset of hip-hop was born in Houston in the '90s, pioneered by the late DJ Screw who would take already recorded tracks, slow them down and edit the songs so words or beats got stuck in a head-spinning loop. Drunk, the latest album from modern jazz/R&B bassist Thundercat doesn't seem like the ideal candidate to be subjected to that particular aesthetic, yet DJs Candlestick and OG Ron C have proved any naysayers wrong with their treatment of the album. The smoothed-out production and fluttering basslines of the original LP now feel like they're being performed in a room filled with syrupy, gooey amber that you have to pass through before reaching nirvana. Thundercat should be given some props by opening his work up to this kind of production wizardry. The easy way out would be to release a standard remix record with marquee producers and his buddies messing with the material. This stays true to the original intent of the artist while allowing for some deep listening that reveals the nuances within each song.