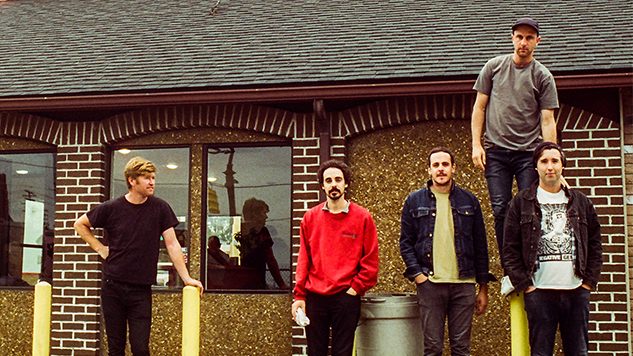 Melbourn five-piece Rolling Blackouts Coastal Fever have just shared the video for their b-side "Read My Mind," which came out today via Sub Pop on the "In the Capital" 7". The indie-rock outfit explain, "We gave the song to our close friend [Warwick] Baker, a respected Australian photographer, to interpret visually."
The result is an arresting portrait of rodeo, artfully rendered in slo-mo and black-and-white. Animals buck their comparatively tiny riders, muscles alternating between taut and roiling. The music video is a jarring companion to Rolling Blackouts C.F.'s jangly slacker rock. Baker said of the visuals:
I hoped to observe and document the spectacle of the rodeo, focusing on the performers rather than the audience. Being a vegetarian I found the event confronting, but wanted to document the theater and ritual of the rodeo without glorifying or condemning it.
Watch the video for "Read My Mind" (dir. Baker, edited by Bill Irving) below and hear the band's "In the Capital" b/w 'Read My Mind" 7" single here. You can also see when Rolling Blackouts C.F. (one of Paste's 20 rising Australian bands you need to know in 2019) are coming to a town near you here and check out Paste's 2017 interview with the band here.