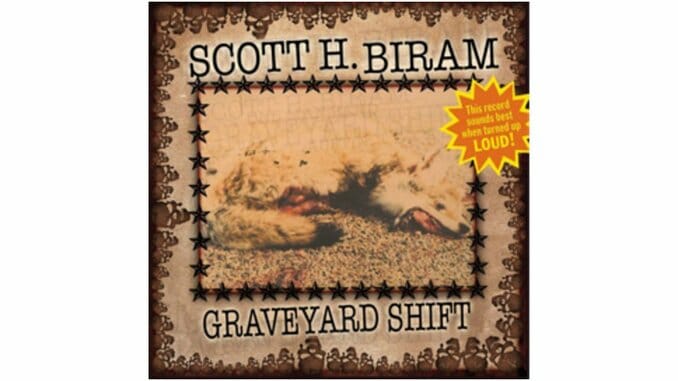 Damnation and salvation on new album
Listening to Scott H. Biram's new album Graveyard Shift, it's hard not to think about some dusty truck-stop bar in the middle of nowhere, where big-rig drivers break beer bottles over each other's heads just for the sake of starting some shit.
The follow-up to his 2005 foot-stomping whirlwind The Dirty Old One Man Band, Graveyard Shift offers much of the same back-road country/blues that's made Biram that born-again tough guy who's still a bit scary to approach. Drawling his voice into a distorted growl and strumming a '59 Gibson hollow-body electric through 14 twisted tracks, Biram looks for salvation ("Been Down Too Long," "Lost Case of Being Found") and contemplates damnation ("Long Fingernails").
With references to Jesus, whiskey, reefer and 18 wheelers (which Biram was nearly killed by in an accident in 2003), Biram's music may be an acquired taste, but that's certainly not going to stop him from ramming it down your throat.