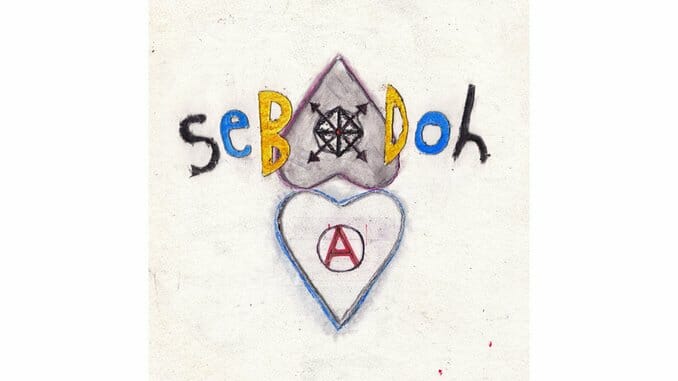 In what's becoming the year of '90s indie-rock resurgences, alt-grunge trio Sebadoh offers the next solid reunion record of 2013. Lou Barlow started Sebadoh as a Dinosaur Jr. side-project, and although he rejoined J Mascis and company to play bass in 2005, Sebadoh's output has earned a steady following based on its own scuzzy merits.
Defend Yourself marks Sebadoh's first LP after a 14-years hiatus. The band, comprised of Barlow, Jason Loewenstein and Bob D'Amico, toured internationally in 2011, though, supporting the reissues of Bakesale and Harmacy. As a result, Defend Yourself sounds sharp, especially for a strident post-punk trio. Loewenstein and D'Amico play particularly tightly together, having both performed with Fiery Furnaces for years as well.
Though full of fuzzed-out power chords, down-tuning and muted strumming, Defend Yourself doesn't sound dated. Like on their older releases, Barlow and Loewenstein trade lead vocals and switch between playing bass and guitar, resulting in the same slightly spastic stylistic changes that vary from song to song. One of the first leaked tracks, "I Will," opens the album rather demurely but burns into a caustic rocker and single "State of Mine" bounces like an early-2000s pop-punk track. Later, the two-minute "Inquiries" blends twang and punk and the album closes with the even shorter, bitter "Separate."
Barlow noted that Sebadoh records tend to parallel his most transitional personal life experiences ,and the effects of his recent divorce shaped much of Defend Yourself and last year's Secret EP. Full of heartache, fear and uncertainty, the album has a particularly somber sense. But paired with familiar sounds and a reliable DIY aesthetic, Sebadoh manages to focus the emotion, which leaves Defend Yourself feeling like a reenergized, natural evolution for the band.