Secret Stages Music Festival 2019 Lineup Features Molly Burch, Paul Cherry, GRLwood, More
Image via Secret Stages
Music
News
Secret Stages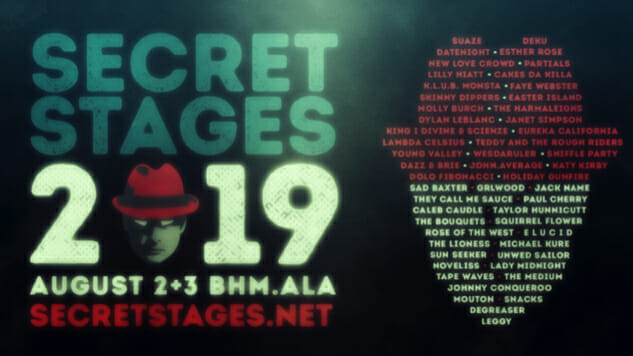 The lineup for the Birmingham, Ala.-based Secret Stages festival is up, featuring a range of more than 50 acts both local and national. Falling on Aug. 2-3, the two-day event—billed as a festival of discovery—has secured artists including Molly Burch, Faye Webster, GRLwood, Lilly Hiatt, Paul Cherry and Sun Seeker. Unrestricted by genre, Secret Stages aims for something different, as a press release states:
We strive to connect people with music, bands with fans, a city with a region, and a region with a nation. Now in our ninth year, Secret Stages has been a contributor to and a beneficiary of Birmingham's renaissance from the beginning. Our goal is to continue to attract positive attention to our artists, our communities and our city.
Additional acts include members of the growing Birmingham music scene like The Bouquets, Holiday Gunfire, Janet Simpson and Suaze, but artists from New York (E L U C I D), Detroit (Noveliss), and Boston (Squirrel Flower) all make appearances, as well. For those worried multiple venues will make for difficulties getting around, all locations are within walking distance of one another.
Check out the the full line-up and venues below, along with Burch's 2019 Paste session. More acts will be announced as the festival nears. Tickets are available via the festival's website.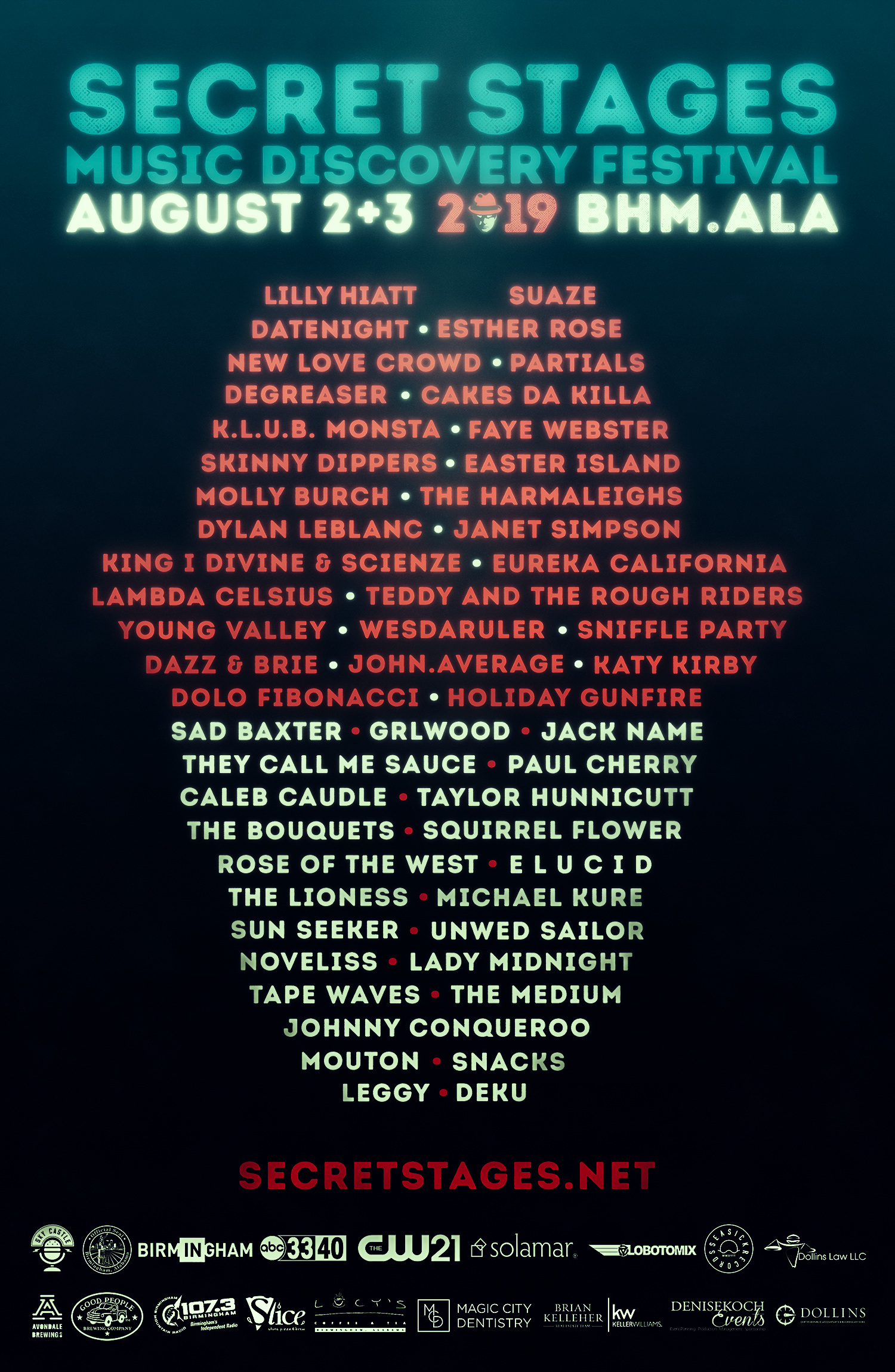 Venues:
Avondale Brewery Outdoors – All Ages
Avondale Brewery Upstairs – All Ages
Saturn Birmingham – 18+
41st Street Pub – 21+
Center Outside Secret Stages Stage – All Ages
The Hangar VIP/Artist Area – All Ages