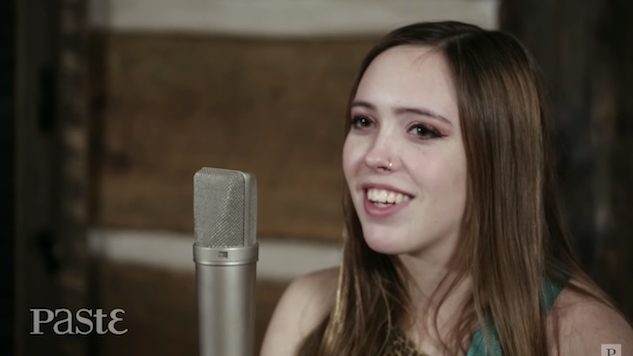 Last year, a horde of young voices dominated indie-rock. Among Paste's picks for the top five albums of the year were a blistering tale of first love by a teenager (Snail Mail), a career-making masterwork by a 23-year-old (Lucy Dacus) and an honest rock album by a 20-year-old with a 40-year-old's wisdom.
That last artist is Soccer Mommy, the project of Nashville's Sophie Allison. A year ago this week, on March 3, 2018, Allison released her studio debut, Clean, an album that sent her soaring into the spotlight seemingly overnight. It garnered near-universal acclaim, including from our critic, who wrote, "Allison is young, her slight 20 years evident not only in her youthful voice, but her talk of missed calls from mom, parked cars, and hanging around after school. [But] Clean is anything but juvenile. You might just forget how old you are for a second, as her bedroom melodies carry you back to when feelings were freely given and many lessons still had to be learned."
A few days before Allison shared Clean with the world, she shared a taste of it with Paste readers/viewers during a session in our NYC studio, on Feb. 22, 2018. Allison, armed with only her electric guitar, performed stripped-down yet powerful versions of two Clean tracks, "Your Dog" (one of our favorite songs of 2018 and an unofficial #MeToo anthem) and "Still Clean." She also played an older tune, "Allison," from her 2017 mixtape Collection.
You can watch Soccer Mommy play tunes from Clean (and gush over her first favorite artist, Avril Lavigne) in the Paste Studio below. While you're at it, read our review of Clean.