Podcast Preview: Ben Arthur's SongWriter Season 5 with Sally Rooney and Sam Himself
Photos by Kalpesh Lathigra, Stefan Tschumi
Music
Features
Songwriter Podcast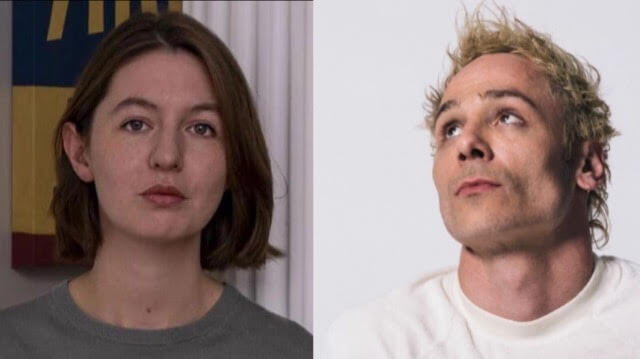 SongWriter is a podcast that turns stories into songs, featuring Questlove, David Gilmour, Joyce Carol Oates, Steve Earle, Amanda Shires, Susan Orlean, and Neil Gaiman. You can hear an exclusive preview of next week's episode featuring Sally Rooney and Sam Himself only at Paste.
Bestselling author Sally Rooney followed up her wildly successful novel Normal People with 2021's Beautiful World, Where Are You? The book follows a protagonist who seems closely modeled on Rooney herself through a series of complicated, intense relationships with two close friends and an on-again, off-again boyfriend. 
Rooney's writing has a wonderful, incisive humor, yet the novel also contends with class issues, mental illness and the existential climate angst of her generation. Rooney is especially good at integrating technology, and the ways it informs and shapes relationships, into her narrative. The first chapter of the book is featured in this episode of SongWriter, in which the protagonist and her eventual-boyfriend meet for the first time in person after connecting online.
When songwriter Sam Himself read Beautiful World, Where Are You? he was worried. It wasn't just how good the book is, or his sense that novelists have powers that musicians can't compete with; Sam was afraid that his habit of writing from his own personal perspective might not be sufficient for this song.
"I need to expand my literary abilities, my pop song lyrics, beyond the parts of my own experience that happen to rhyme," Sam laughs.
Yet as he thought about the novel, Sam realized that there were ways that Rooney's story aligns with his own. During the pandemic Sam had fallen in love with a woman he met online. At the time, Sam was riding out his days in his childhood home in Switzerland, and his new love interest was thousands of miles away in New York City. 
"I'm in my mother's attic in Switzerland…I'm drinking at least a bottle of whatever she has in the basement a day," Sam says. "My partner found me on some app."
They spent hours on the phone, and exchanged thousands of messages, but it was months before they were finally able to meet in person. Sam describes the moments before his partner finally arrived at his apartment as both excruciating and busy.
"Obviously there's furious cleaning going on, because this is an apartment that, like, days before I've gotten back to," Sam says. "Also of body, of self, because it's been a while since the last encounter of a romantic nature."
What if, Sam worried, the deep connection that they had in phone calls and messages did not translate to the real world? What if she looked nothing like her pictures? What if, IRL, she didn't like him?
The moment he saw her—just her eyes above the mask—Sam knew his fears were unwarranted. 
"It continues to be the single most romantic experience of my life," Sam says. "It feels like the first romantic experience of my life."
Ben Arthur (@MyHeart on Twitter) is the creator and host of SongWriter.  His latest song is "Show a Little Skin."