More than 20 years after Richard Linklater's Slacker put the Texas state capital on the film map, Austin is experiencing a new resurgence in cinema, and David Wingo is right at the center of it, scoring films for David Gordon Green, Jeff Nichols and Craig Zobel, among others. He has scored many films by Green, including the director's debut George Washington in 2000 and his new Prince Avalanche.
Paste asked Wingo to share his favorite film soundtracks of all time, and he graciously obliged. Check out his picks and explanations below.
Drive, He Said (David Shire)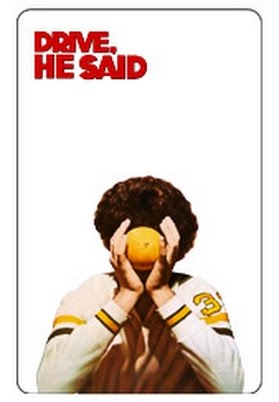 David Shire composed several of my favorite scores from the '70s and Drive, He Said and All The President's Men are probably my two favorites. Both of them have an amazing use of dissonance to create a sense of dread within a still-traditional orchestral framework. I have searched high and low for this soundtrack, but I don't think it was ever actually put out.
The Man Who Wasn't There (Carter Burwell)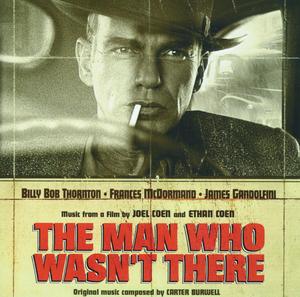 Carter Burwell has created so much great music for the Coen Brothers over the years, and his signature style certainly creates such a consistent thread that runs throughout the films that at this point, it would feel very strange to me to hear anybody else scoring their movies. I feel like this one got kind of slept on and showcases Burwell at his best and most hauntingly beautiful.
Paris Texas (Ry Cooder)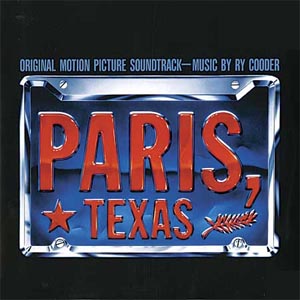 This is probably my favorite film of the '80s, and Ry Cooder's score has as much to do with it as anything else. Wim Wenders' fascination with both the physical and emotional dislocation of the wide expanse of America culminated with this one, and Cooder's longing, Southwest-tinged score is the perfect accompaniment to Wenders' tragically romantic story.
The Thin Red Line (Hans Zimmer)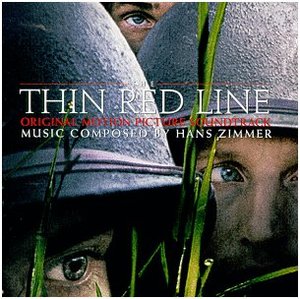 I just saw a trailer the other day that used the centerpiece "Journey to the Line" from this soundtrack in it and remarked to my friend that it might be the single most-used piece of music for trailers. If you want instant, heart-stopping emotion, this would be the go-to. It evokes the immensely sad, overwhelming beauty of Henryk Gorecki but, taken to its extreme, seemingly maintaining a minutes-long crescendo while somehow continuing to up the ante emotionally with every repetition.
The Battle Of Algiers (Ennio Morricone)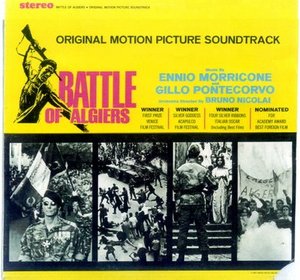 It's hard to pick a favorite of his, but if I had to, it might be this. All the martial stuff is incredible and drives and sustains the tension of the film perfectly, but "Street of Thebes" is one of the most beautiful pieces he ever wrote. Its usage in the film is completely heartbreaking.
The Cook, The Thief, His Wife & Her Lover (Michael Nyman)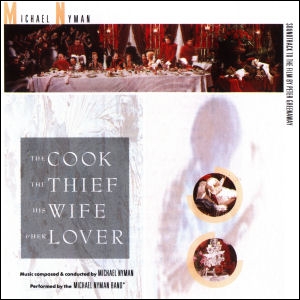 Like Carter Burwell has done with the Coens, Michael Nyman's unmistakable brand of minimalism runs throughout Peter Greenaway's films to a point that it's impossible to separate the two. The second I hear any of Nyman's music I immediately think of Greenaway's films, even if it's not a piece of music from one of the films. This one is probably the most well-known of their collaborations and captures the stately, cyclical grandeur of his music as well as any of his other work.
Werckmeister Harmonies (Mihaly Vig)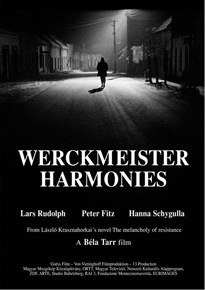 I have only seen a couple of Bela Tarr's films, but after only seeing/hearing this one time I continued to get the main theme from this score in my head for months. It manages to capture both an extreme fragility and a monumental strength, using repetition as well as any other piece of music I can think of.
Eternal Sunshine Of The Spotless Mind (Jon Brion)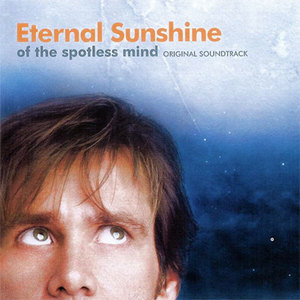 Over the last 10 years or so I may have possibly listened to this more than any other soundtrack. I am consistently blown away by Jon Brion as a producer as much as I am as a composer and musician, and this one in particular just sounds immaculate. I am continually surprised and excited by every new score he does. There seem to be zero limitations as to what he's musically capable of.
Thief (Tangerine Dream)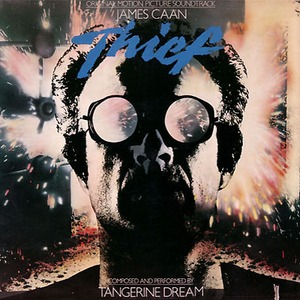 Michael Mann's predilection towards synth-heavy scores in the '80s could have so easily been so dated within just a few years, but between his and Tangerine Dream's mostly impeccable taste this soundtrack holds up incredibly well. It's obviously from that time period, but it never veers into cheese. Nothing on it is quite on the level of their obviously untouchable and iconic "Love On A Real Train" from Risky Business, but as a whole it's probably my favorite of their scores.
The Hired Hand (Bruce Langhorne)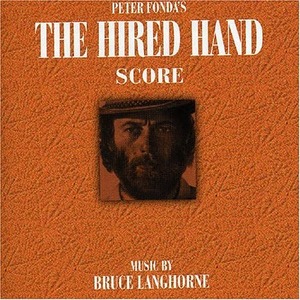 I was amazed to walk into the record store last year and see a reissue of this soundtrack on vinyl. If you had asked me to choose a soundtrack to be reissued on vinyl, it probably would have been this. Like the Eternal Sunshine score, this is easily one of my favorite sounding scores ever. Gentle but most assuredly psychedelic country-folk, it could not be more perfect for the film it was written for, an extremely quiet, slow-moving Peter Fonda/Warren Oates western.
Solaris (Cliff Martinez)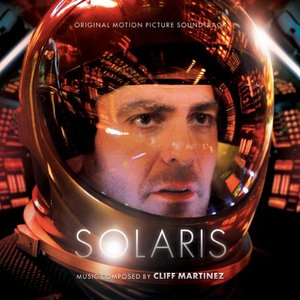 Oh lord, I don't even know what to say about this music. I'm obviously not alone in my love for it; it is some of the most gorgeous, evocative music I've ever heard, film-music or otherwise. I could not be more happy to see him get the amount of widespread love he's gotten since the Drive soundtrack took off, and while I completely love that one as well (along with all of his other work), this is the top of the mountain as far as I'm concerned.
Aguirre: The Wrath Of God (Popol Vuh)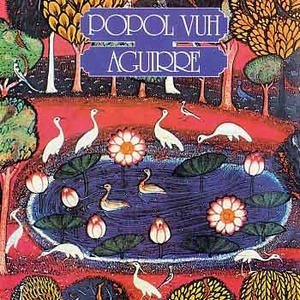 Werner Herzog is one of my favorite filmmakers, and while he used the group Popol Vuh's music for many of his films, the first time working with them here is to me the obvious standout. It sounds truly otherworldly, and while only a couple of the pieces were actually composed originally for the film, it all works so incredibly well with the story and the Amazon River locale. I can never hear this music and not think of the insanity of Klaus Kinski in this movie.