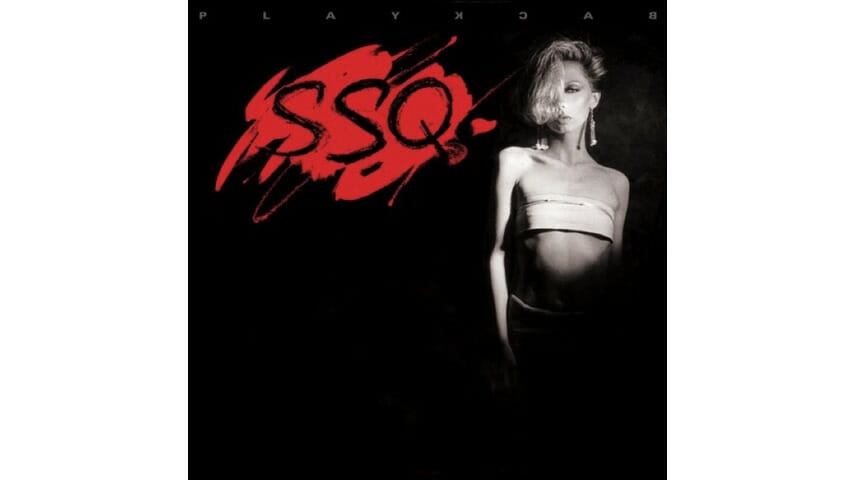 New wave was a brand new kind of music by the time the '80s came around. As the last few first-wave punks continued to fade out around the early '80s, synthesizers and bubblegum pop was just beginning to dominate the mainstream charts. It was here that new wave came in to pick up the pieces as a new alternative too pop for punk, but too punk for the mainstream. Eighties new wave pioneers SSQ followed a similar narrative when producing their sole album, 1983's Playback. Producer and engineer Jon St. James, who worked on classic punk album from the likes of Social Distortion and the Vandals, was looking to capitalize on the success of new wave after experimenting with fellow new wavers Berlin. When St. James met up with the bouncy one-hit wonder Stacey Q of "Two of Hearts" fame, the outcome was an underrated but pristine example of what new wave was in its heyday with Playback.
Reissued for the first time since its original release, Playback is a pivotal release for both individual artists involved. After his earlier punk years, Jon St. James created his cleanest and sharpest production skills to date with SSQ. On the other hand, the bombshell that is Stacey Q was all but undiscovered at this point, but came into herself naturally around the driving, unrelenting synths. The result of this amalgamation was a high-energy pop-minded album with a punk edge that is both quirky and defiant.
The duo works better together than they do apart, allowing each others polar opposing strengths to mesh together into a fresh, tight sound. Introducing both the album and the band, the first track "Synthecide" is an anthem for the album, mingling St. James' punk edge with Stacey Q's pop smarts and commerciality in perfect measure. Instead of a poppy punk anthem one would imagine, the outcome recalls early progressive synth-driven acts such as Kraftwerk, even Berlin Trilogy era Bowie. Deeper cuts reveal the exact nuances and influence each respective member had on the album. While songs like "The Model" have a harsher, more experimental sound thanks to St. James, the vibrant effervescence on tracks such as "Clockwork" are unmistakably Q's. Acting as a time capsule of sorts, Playback now plays out as a sample of new wave's early formative years as alternative moves out and pop moves back in. As strange of a combination it may seem like, with a genre as diverse as new wave, anything goes.