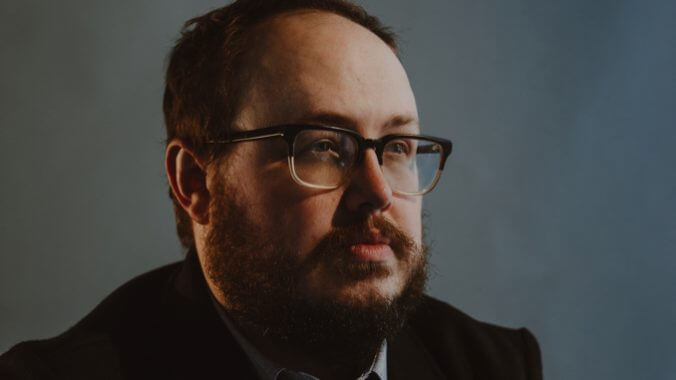 I cannot write a love song. I have tried for years, like any musician, but every attempt is met with fear of being cheesy or missing the mark. I think there is something inside me that equates a love song with something opposite of love. Maybe loneliness. Maybe violence. My assumption is that it stems from how I experienced both music and love as a child. I don't have many positive memories from my childhood home in rural Alabama. Whenever my dad would be violent with my mom or me, music would follow. After these quarterly episodes, my mom would sit at her piano and play, creating this connection I now have. My relationship with music was never about love, but about its therapeutic effect. This carried into songwriting, too. It became a release, not a companion.
But, when I met my wife, I wanted to write a love song even more. At the time, I was living in a two bedroom apartment with my family. We had been evicted from a few apartments, so my life was not exactly on an upward trajectory. Somehow, this woman named Caroline saw something in me. Oh, Caroline—so many great songs with the name Caroline in them: Neil Diamond's "Sweet Caroline," OutKast's "Roses," The Beach Boys' "Caroline, No". If I was going to write a love song, this was my chance. Caroline was on her way to graduate school at Georgetown University on a full scholarship. By contrast, I was unemployed, moving from apartment to apartment in Birmingham. While music was definitely a part of my life, I had no confidence that my music would ever be anything other than an open-mic song. But, this new relationship inspired me to change this downward trajectory around. I enrolled in community college and got a job at a local sporting goods store. For me, this meant that life was headed somewhere. Caroline and I were dating long distance with flights to DC every so often. I had never had a life this stable—and normal.
This stability was changed when Caroline was still in DC. In 2011, Jesse Phillips and I wrote an EP under the band name St Paul and The Broken Bones which would change our lives. Before we got management and an agent, we were playing wherever would have us. But, within a year and a half, we went from releasing an album to opening for the Rolling Stones, playing festivals like Bonnaroo and Coachella, and getting my first passport so I could play shows around the world. The normal life I was headed to, and happy for, was changed (although Caroline and I did find the time to get married amidst it all). For the next few years, our lives were a series of shows and albums, measured in short spurts home and long times away.
This changed in January of 2020 when my wife and I found out she was pregnant. We were always on the fence about children. We were happy together and were worried that a child would make us unhappy or unfocused on our own ambitions. But, after nearly a decade together, we decided we wanted to have a child who we could share our love with. This thing that already made us so scared was made terrifying by a year of global unrest and uncertainty.
In the big ways, our life had become a series of transitions from one fear, one unknown, to another. But, in the daily, small ways, our life was boring, normal. We got to plant a garden, learn how to cook together, argue about the laundry, and dream about our child's life. For the first time in our relationship, I was home for longer than a month. And for the first time in my life, the home I had was comfortable.
This juxtaposition between fear and comfort inspired me to write. Alongside the questions that we all faced, I was coming to terms with parenthood. But, I also welcomed the boredom of a steady home. And finally, I had the time to document this life in song. The songs that came out of that time became an album written with my daughter in mind, with all my hopes entangled with my fears. But, this time, and maybe for the first time, I wrote with love as a foundation, and while this was therapeutic, that was never the goal.
My daughter was born two weeks after we recorded Angels in Science Fiction. And, I will always be grateful that before our new life as a family began, this boring home gave me the chance to finally write a love song. And finally, my wife has a song just for her.
"Death ain't what scares me,
It's missing all that love that you give me.
I spend most of my life
Proving to the world that I'm worth your time."
Boring love and now a boring home.
Boring bed and now a boring song.
Boring yard, boring dog,
I don't care as long as I'm bored
With you in my arms."
St. Paul and the Broken Bones' Angels in Science Fiction was released on April 21. Listen to "Lonely Love Song" below.
And listen to St. Paul and the Broken Bones' Daytrotter session from 2013.