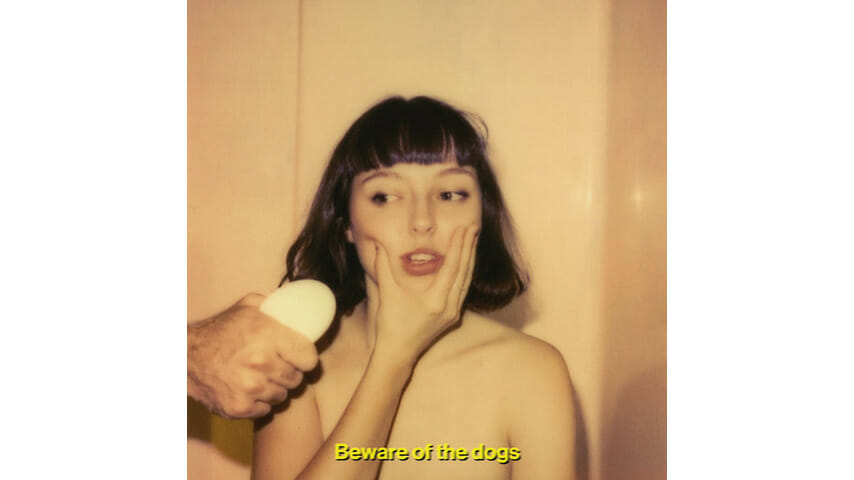 Stella Donnelly references the '90s one minute and ten seconds into her debut album, Beware of the Dogs. It's not what you think. She does not quote a Pavement lyric or drop a gnarly riff from a Hole song. Donnelly, who is in her mid-20s and from Perth, Australia, is the rare indie-rocker who alludes to the '90s without a hint of nostalgia. "This is not '93 / You lost your spot on the team," she sings in that opening cut, a deceptively sunny-sounding kiss-off to an abusive man. Later in the track, she mocks the archetypal "this-is-not-who-I-am" bids for redemption we hear so frequently from newly exposed predators: "Your personality traits don't count if you put your dick in someone's face." (Impressively, Donnelly gets those syllables to fit squarely within the buoyant vocal melody.)
The song is called "Old Man," and it's a fine introduction to Donnelly's songwriting, which is frequently funny, confrontational, and charged with an awareness that the personal is political. These wry indie-pop songs unfold like short stories populated by assholes and assorted misadventures. They are often breezy and uncomplicated in arrangement, but Donnelly remains a compelling narrator: On Beware of the Dogs, the songwriter roasts an obnoxious date ("Tricks"), takes inventory of the indignities of the touring life ("Lunch"), stresses about mortality ("Die), and turns in a sober and knowing protest of rape culture.
It's the latter song, "Boys Will Be Boys," that brought some early attention to Donnelly's work when its video premiered during the height of the #MeToo reckoning in 2017. It's one of the only solo compositions on Dogs, constructed around somber arpeggios to suit its emotional vulnerability. Over a lilting waltz-time melody, the singer alludes to a friend's sexual assault and a society's sexist indifference—"They said, 'Boys will be boys' / Deaf to the word 'no'"—as the rising intensity in her voice conveys the damage that attitude does. It's a quietly harrowing indictment; Donnelly still gives a content warning when performing the song in concert.
"Boys Will Be Boys" first appeared on the singer's 2017 EP, which was a solo affair featuring just voice and what she calls "a crappy $100 guitar." Most of Dogs benefits from fuller arrangements; note the highlight "Tricks," with mangled guitar licks applying a call-and-response commentary on Donnelly's tale of seaside debauchery. Some arrangements are rather simplistic, and not every stylistic guise lands—"Watching Telly," in particular, is an overly saccharine synthpop stumble—but the singer's considerable charisma has a way of holding interest. There is, for instance, an inspired bit of chaos at the end of "Season's Greetings," where the song dissolves into cloned Donnelly voices repeating the words "Fuck up your life" with a mischievous glee.) (See also: "Die". How else can you turn the phrase "I don't wanna die" into a relentless sing-song-y refrain without prompting irritation?)
The resulting album is an imaginative indie-pop chronicle of millennial malaise. Throughout, Donnelly sings in a thick Perth accent, and her vocals are dotted with audible laughter, theatrical flourishes, inspired instances of talk-singing, and other oddities. It's almost as though her stories can't quite be contained within the limited space of the songs themselves.