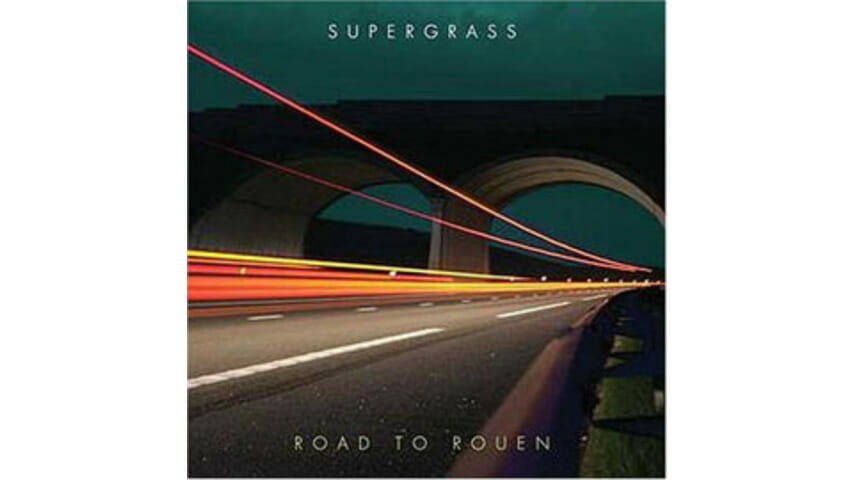 More road music from Britpop mainstays
Supergrass was never as popular in America as Oasis or Travis or many other bands caught up in the mid-'90s Britpop invasion, but they've enjoyed a much longer, more fruitful career than most of their contemporaries. And this longevity is surprising given their original geeky image. But it turns out that was simply an outlet for a youthful musical curiosity that hasn't diminished with age.
The band's fifth album, Road to Rouen, kicks off with the rhumba rhythms of standout "Tales of Endurance (Parts 4, 5 & 6)." "Roxy" rides an anthemic guitar line to great heights, which are immediately offset by the silliness of "Coffee in the Pot." The eccentric arrangements of "Sad Girl" and the title track—which change direction on a whim—keep the focus on the expansiveness of the band's sound, which covers up Gaz Coombes' occasionally unexciting songwriting. Supergrass is shedding even more of its goofiness, but the music—while more straight-faced—still sounds energized as ever.