SXSW Music Day 2 Highlights: Shamir, Demo Taped, Liza Anne, No Vacation, and More
Music
Features
SXSW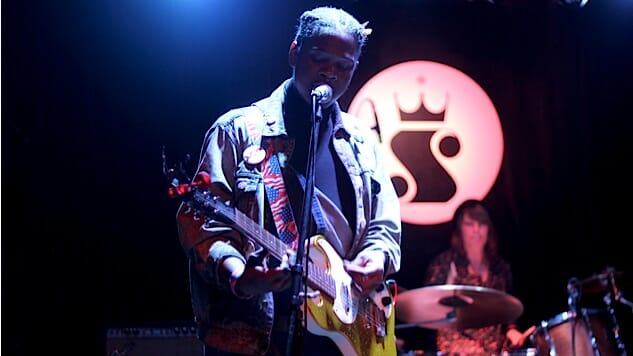 We started our 2018 SXSW adventure with stellar Monday-night performances by Bully and Wye Oak at the Onion/AV Club's showcase at Mohawk Austin. On Tuesday, we took in a full day of showcases around town, and it was a smash. Check out our recap of the highlights below!
Read: Your A-to-Z Guide to SXSW Music 2018
Liza Anne
Liza Anne's Fine But Dying is easily one of the best early releases of the year. The Nashville singer played a set of hard-pop songs from the album at Pandora's afternoon showcase, and they shined much like they do on the record. Anne has embraced a more electric approach to her latest incarnation, and her showcase—complete with a nasty lead-guitar player—was a fine way to start the day. The incredible "I Love You, But I Need Another Year" was especially notable.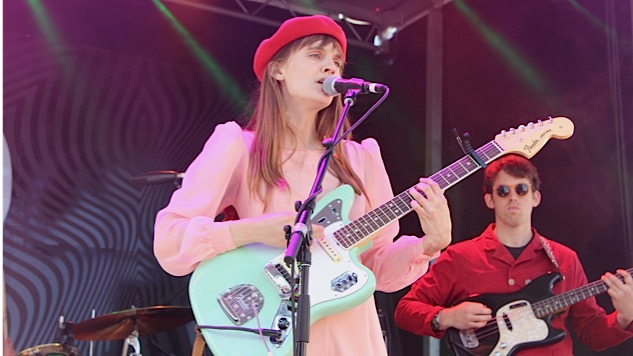 ---
Demo Taped
It's for sets like this that we come to SXSW: to discover artists we weren't previously familiar with, leaving shows with a massive smile on our face because we found something new that totally rules. Speaking of smiles, none were bigger than the one on Adam Alexander's (Demo Taped) face. The Atlanta electro-pop producer was visibly stoked to be playing SXSW, and his set was pure positive energy. He built vibes in the sunshine with "Chemical (Blue)" and won over anyone within an earshot with his remix of Sylvan Esso's "Kick Jump Twist." Officially a fan.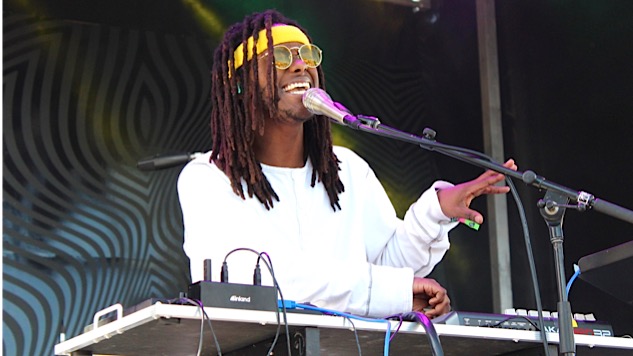 ---
No Vacation
We had the Brooklyn five-piece bedroom pop outfit on our radar from the start and got lucky with a random jaunt to 6th Street for No Vacation's 5 p.m. set at the Balanced Breakfast showcase. Their music was made for the dimly lit cavernous stage at the Jackalope. Songs off of their recent Intermission EP make up a spacey soundtrack to the corners, nooks, basements and bedrooms of your world. "Circles in My Mind," with it's riveting bass line to guitar bridge, leaves a lasting mark. The band even incorporates a violin on some of their songs. The workhorses will be playing 11 showcases this week, so put 'em on the radar!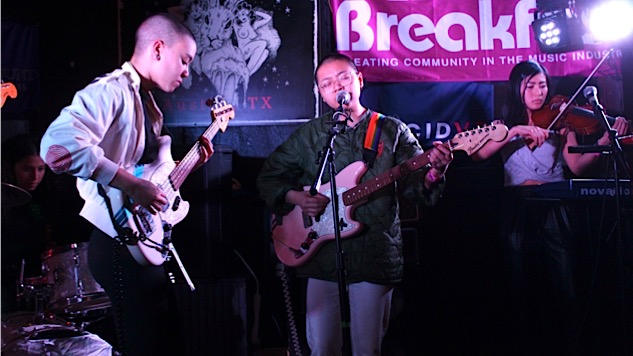 ---
Marlon Williams
The word "crooner" is terribly overused in music writing, but if it were ever appropriate for an artist, it's New Zealand-based Marlon Williams. Holy shit what a voice! The Secretly Canadian signee closed out a showcase at the Outpost x Secretly party, and he felt like a headliner. His encore performance of Screamin' Jay Hawkins's "Portrait of a Man" was evocative of Nina Simone (seriously), and it was the best thing I heard during SXSW's first two days. I swear I saw some people looking for a conjugal visit trailer in the parking lot after the set.
Also, fellow Secretly Canadian artists Stella Donnelly and Joey Dosik played great sets ahead of Williams. Donnelly delivered her powerful lyrics through a gentle coo and Dosik offered engaging blue-eyed soul. It's clear that Secretly values artists with dexterous vocal talents.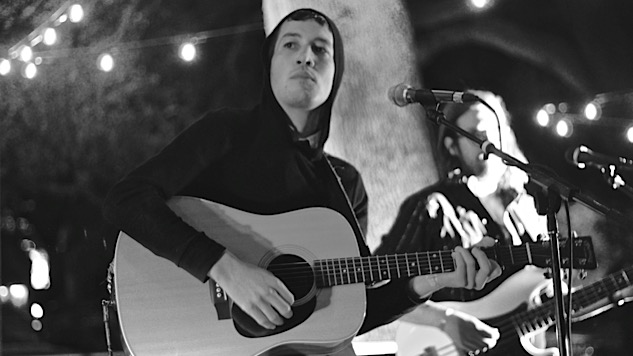 ---
Aaron Franklin x Tyson Cole Brisket
Celebrity chef Aaron Franklin (of Austin's eponymous Franklin BBQ) teamed up with fellow James Beard Award-winner Tyson Cole for their latest project, Loro Asian Smokehouse and Bar. It doesn't officially open until next month, but Outpost Trade and Secretly Canadian helped Franklin and Cole make a first run of their concept, and the modern spin on classic brisket was a hit. Franklin's signature smoked creekstone brisket was prepared with a Bulleit Bourbon sauce, shallot pickles and Thai basil. Yes please! It really drove home the magic of Franklin and Cole's Southeast Asian BBQ fusion.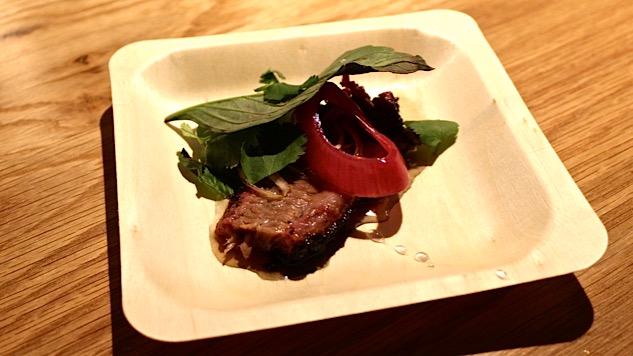 ---
Shamir
This is not your father…er…older sibling's…Shamir. Once a budding electro-pop star (like three or four years ago), Shamir's music has evolved to say the least, but it couldn't be more indicative of who he is as a person and an artist. Any shade of electro is gone, as Shamir mans a guitar (upside down style, a la Jimi Hendrix) while fronting his three-piece rock band. Now signed to indie darlings Father/Daughter Records (this was their showcase at the Sidewinder with Don Giovanni Records), he's far more emotional—many of his songs are about "toxic people"— and he plays with his head down toward his axe more often as he belts everything from the introspective "Straight Boy" to the sing-a-long conducive "90's Kids."
"I released an album this past Friday without telling anybody, it's called Resolution," Shamir told the crowd. "It's strictly on Bandcamp [hear it here], I hope you guys like it."
Shamir has traveled through the cycles of the music industry faster than most, from an early ascent, to coming to terms with depression that the industry exacerbated, to a deconstruction and now rebirth. What I love about his story, and loved about his set, is that he's now on a label in Father/Daughter that has let him feel comfortable—broken, emotional, exuberant and still with that impossibly sharp voice. And the music industry needs a place for everyone, not just those who are willing to close their eyes and submit to the machine. Power to Shamir and power to Father/Daughter.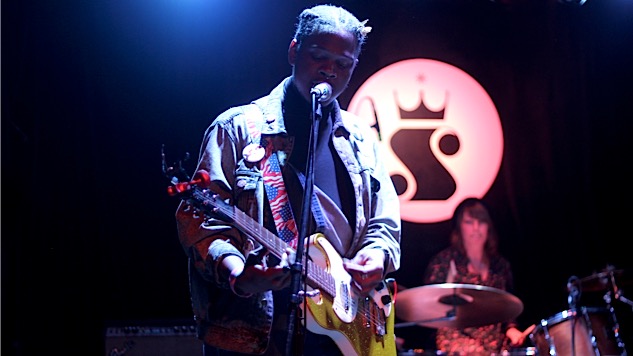 ---
Nnamdi Ogbonnaya
This guy is a gem and I'm still chuckling at how zany the Zubaz-wearing rapper/multi-instrumentalist is onstage. Letting his wacky brain bounce him from one side of the stage to the other, Ogbonnaya kept the pep in the evening on "Hop Off" and even hopping on the guitar to plays songs with his band. He doesn't take himself too seriously, but his delivery is still skilled and controlled. Looking forward to coming back for more.