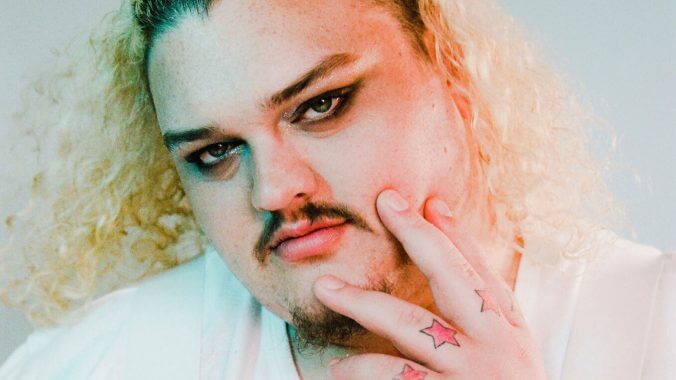 On October 22, Ottawa singer/songwriter TALK will release his debut album Lord of the Flies & Birds & Bees via Capitol Records. Earlier this year, TALK put out two singles—"A Little Bit Happy" and "Afraid of the Dark"—and he's built up a strong, colorful excitement around his first official LP. Today, he's unveiled his latest offering, the Justin Tranter-produced "Wasteland." "Wasteland" is a massive, bright and catchy rock tune that centers TALK's anthemic, stadium-sized voice. Tranter, who also executive produced Lord of the Flies & Birds & Bees, has their imprint all over the arrangement—a glossy, super-sized trademark they've perfected through collaborations with Justin Bieber, DNCE, Imagine Dragons and Fall Out Boy. Tranter and TALK's collaboration is palpable here, as the track just soars and swells and shines. Immediately and immensely, this is one of the best pop-rock tracks of 2023 so far.
Tranter says of "Wasteland": "This song embodies how truly joyful TALK is. A voice of priceless gravel and a heart of pure gold. That's what this song feels like to me."
TALK says of the track: "'Wasteland' was one of the first songs I wrote for my upcoming album and ended up inspiring the world we created for most of the record. This post-apocalyptic wasteland dream world was a love letter to the island of misfit toys, to people who aren't broken but just lost. It was truly an incredible session the song wrote itself and it's one of my favorite days of the last two years. The lyric 'lord of the flies & birds & bees' in the second verse ended up becoming the name of the album."
Listen to "Wasteland" below.