Hear Tom Verlaine Perform Television's "Marquee Moon" on This Day in 1996
Photo by Michael Putland/Getty
Music
Features
Television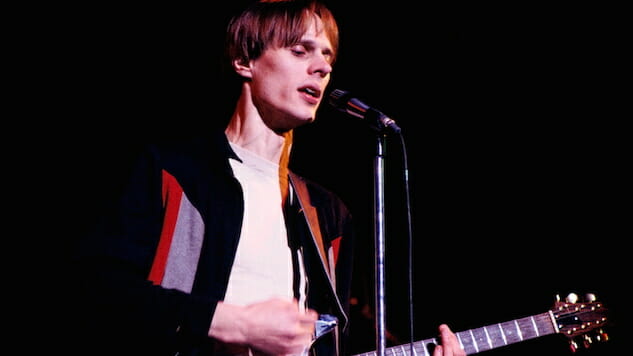 It's hard to think of a better one-two punch guitar duo than Television's Tom Verlaine and Richard Lloyd. The New York City band's 1977 debut album Marquee Moon still stands up as one of the best twin guitar albums of all time and one of several seminal albums to emerge from the CBGB scene. Paste named Marquee Moon the greatest post-punk album of all time, and we also slotted its famous title track at number six on our list of the best title tracks of all time.
After just two studio albums in two years, Television split up before briefly resurfacing in the early '90s to release one final studio LP and a live album. After their initial breakup, Verlaine and Lloyd both pursued solo careers, and Verlaine has since worked on projects with Patti Smith and members of Sonic Youth, Smashing Pumpkins and Wilco. On this day in 1996, Verlaine performed some solo material and a few Television cuts at New York City's Tramps, including 1992's "Rhyme" and most notably Television's celebrated title track "Marquee Moon."
Read: The 50 Best Post-Punk Albums
Listen to Verlaine perform "Marquee Moon" in 1996 below.