The 10 Best Boxed Sets of 2017
The year's best collections contain days worth of amazing music, some of which you've heard in scattered bursts through the decades, some of which you haven't.
Music
Lists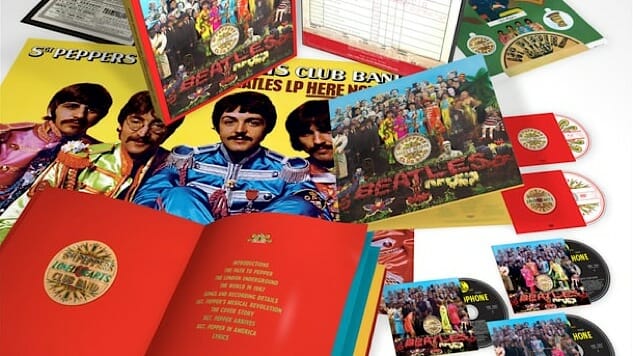 If all the great new music from rookies and veterans alike wasn't enough for us this year, we also were offered a pile of revelatory reissues and collections by some of the great artists of the 20th century, from never-before-heard live performances to rare b-sides, demos, tributes and plenty more. The best boxed sets of the year contain literally days worth of amazing music, some of which you've heard in scattered bursts through the decades, some of which you haven't. So don't sleep on 2017 just yet. There are still two weeks to go!
10. Woody Guthrie: The Tribute Concerts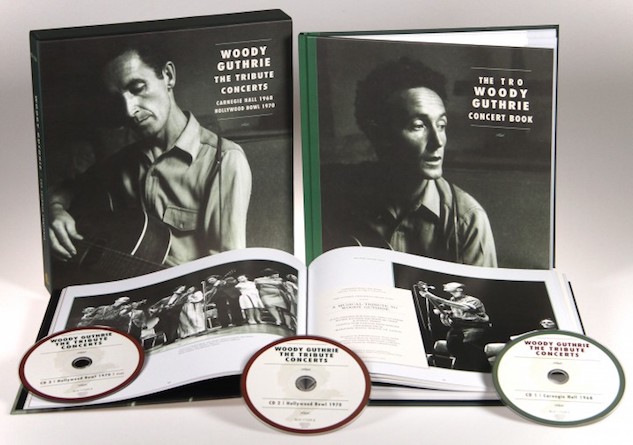 To honor the 50th anniversary of the death of Woody Guthrie (Oct. 3, 1967), Bear Family issued an impressive three-CD set that brings together the complete recordings of two tribute concerts held in 1968 and 1970 celebrating the life and work of the folk troudabour and voice of the working class. It's a beautiful piece of work that comes with two hardcover books: one featuring an index of the songs performed at these two shows, the other bursting with press clippings, essays and photos. Even better is the music, with Guthrie's acolytes and contemporaries like Bob Dylan, Pete Seeger, Odetta and Judy Collins giving their all to these American folk anthems.
Read: The 50 Best Protest Songs of All Time
9. Fairport Convention: Come All Ye: The First Ten Years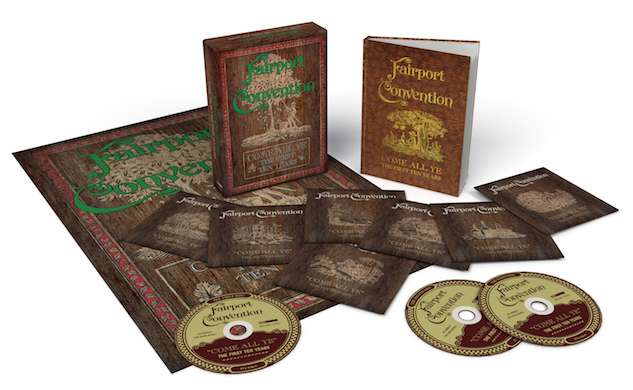 Completists may scoff at this not including every last note that the seminal English folk-rock group from recorded during the first decade of its existence, but what is compiled on this seven-CD set is a near-perfect overview of what Fairport Convention has been doing for 50 years. (That's right: They're still going in 2017.) The cream of the collection is previously unreleased live material and radio sessions where guitarists Simon Niccol and Richard Thompson were able to stretch out and show off their copious abilities. The box is also a testament to how sturdy the group's sound has been as it endured various personnel changes through even its earliest incarnations.
Read Paste's review of this year's Fairport Convention release, '50: 50@50'
8. The Jam: 1977 40th Anniversary Edition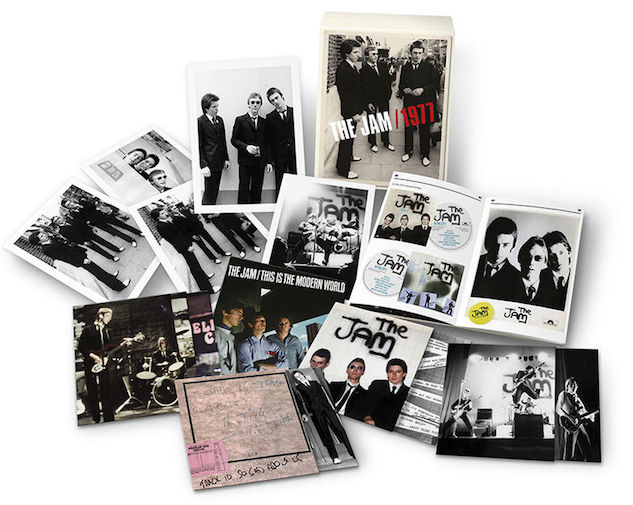 One of the earliest years of The Jam's existence was also one of the mod-punk group's busiest. In a 12-month stretch, they released two full-length albums and played as many shows as they could get away with. This five-CD set celebrates that momentous year, which gave the world such indelible classics as "This Is the Modern World" and "Art School" by wrapping together their LPs along with a disc of demos, radio sessions, a live recording and a DVD featuring various TV appearances on the likes of Top of the Pops and Marc Bolan's short-lived variety show.
7. Bob Dylan: Trouble No More: The Bootleg Series Vol. 13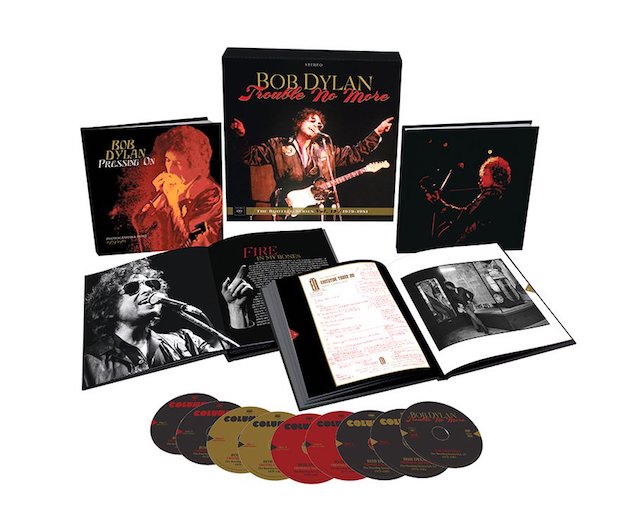 Bob Dylan's ongoing reissue series finally lands on one of his most fascinating and polarizing periods: the stretch in the late '70s to early '80s when he became born-again and turned his music into a platform for proselytizing. This new set pulls together live performances from that era, when Dylan was being joined onstage by gospel-trained backup singers and a crack backing band that included, at times, Carlos Santana, Spooner Oldham and Al Kooper. For your gift-giving purposes, you can choose between a simple two-CD set of material and an impressive nine-disc version that features a wealth of unreleased material and two live shows captured in London and Toronto.
Read: The 42 Best Bob Dylan Songs
6. U2: The Joshua Tree: 30th Anniversary Super Deluxe Edition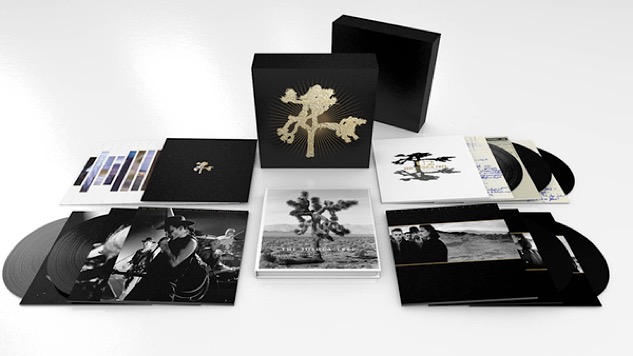 How do you make one of the biggest records in recent history even bigger? By adding some vital context and depth, plus the kind of bonus features that will elicit peals of joy from even the most jaded music collectors. This multidisc collection finds a freshly remastered Joshua Tree, U2's brilliant, widescreen attempt to reckon with the history of American music and uncomfortable global politics, joined by a rousing performance that the band gave at Madison Square Garden in support of the album and a disc featuring the many wonderful b-sides and miscellany from the era. The scope of U2's ambition during this period is captured perfectly: a snapshot of four musicians and their collaborators (producers Daniel Lanois and Brian Eno, among them) trying to make U2 into the biggest band on the planet. Mission accomplished.
Read: Can U2 Redeem the Stadium Show?
5. The Who: Maximum A's & B's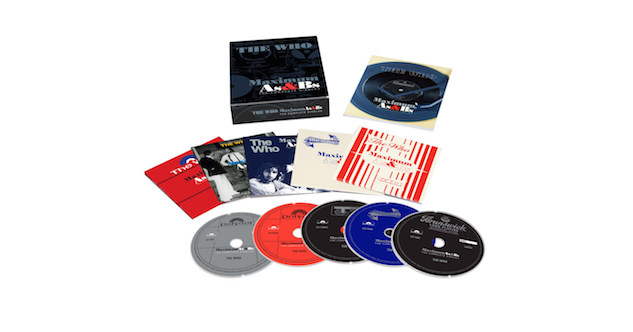 There's no better way to track the evolution of a rock band that got its start in the singles-friendly world of the '60s than with a set like this. Over the course of five CDs, The Who go from a hopped-up R&B-inspired bunch of mods to conceptual wizardry to arena rock to synthesized pop. It may feel like overkill for a band whose every last note has been released and re-released through the years, but the simplicity of just concentrating on the group's singles provides a clear-eyed look at the band's melodic strengths and Pete Townshend's unrivaled songwriting prowess.
Read: Watch a Fan Fill in for The Who When Keith Moon Passes Out in 1973
4. Hüsker Dü: Savage Young Du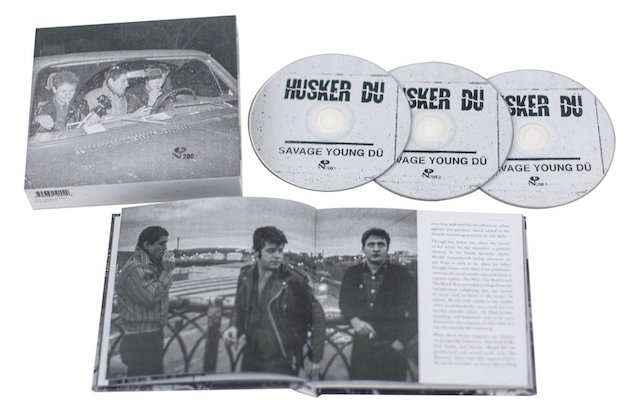 After months of teasing fans on social media, Numero Group finally unveils its first peek into the rich archives of American melodic punk trio Hüsker Dü. The three-CD set that they've put together bears all the scorched-earth hallmarks of the band's early days, when they were speed-addled youngsters straining to be heard. (Especially with a great drummer who took many of the lead-vocal duties.) While it doesn't feature any of the official releases that came out on via SST, it does a great job of capturing the Hüskers through an array of live recordings, early singles and demo tracks that sound as heated and unrelenting as ever.
3. R.E.M.: Automatic For The People: 25th Anniversary Deluxe Edition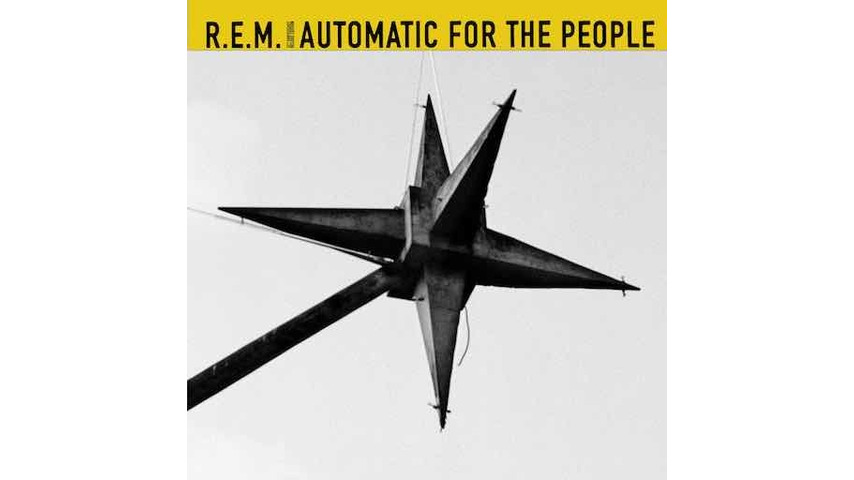 R.E.M.'s eighth full-length, 1992's Automatic for the People is not a record in dire need of re-evaluation. Among the Georgia quartet's legions of fans, it already holds a special place. This was the record that reaffirmed R.E.M.'s depth and idiosyncrasy as songwriters and musicians as the group cast shadows on the already moody, acoustic-based sound that marked their previous album, Out of Time. Moments of levity ("The Sidewinder Sleeps Tonite" and "Man on the Moon") and righteous anger ("Ignoreland") cleared the sinuses, but otherwise the tone of Automatic is marked by doughy pressure and woozy beauty. The remastered LP brings that to the fore, emphasizing the skin-tingling intimacy of Michael Stipe's vocals throughout. This expanded edition of the album (three CDs and a Blu-ray disc featuring all the promotional videos and the album mixed in Dolby ATMOS) offers a more fully rounded understanding of Automatic. There's also a 60-page book with photos by Anton Corbijn and Melodie McDaniel. Included in both the two-disc 25th anniversary and deluxe edition of the album—which was remastered from the original analog tapes—is a full live set, Live at the 40 Watt Club 11/19/92, performed in R.E.M.'s hometown of Athens, Ga., the band's only live show that year.
Read: Watch Unreleased Footage of R.E.M.'s Only Automatic for the People Concert in 1992
2. At the Louisiana Hayride Tonight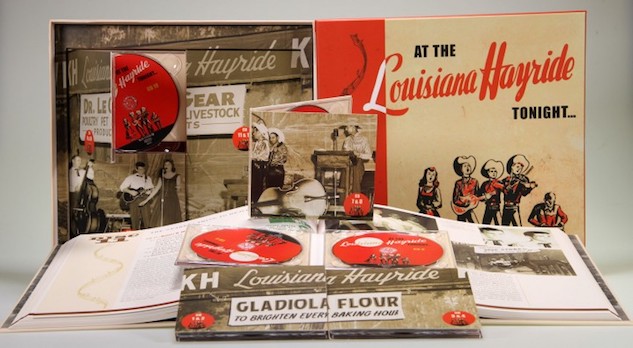 Bear Family Records has long been known for their extensive and sometimes overwhelming compendiums of rockabilly, country, blues and jazz. But this hefty set is something else entirely. Spread over 20 CDs, this collection dips into the history of Louisiana Hayride, one of the longest-running radio shows in the U.S., which launched the careers of a murderer's row of country, bluegrass and early rock talent. Though this box only skims the surface of the show's full history, you still get an extensive look at the first blushes of fame for Elvis Presley, Kitty Wells, Johnny Mathis, June Carter and Hank Williams.
1. The Beatles: Sgt. Pepper's Lonely Hearts Club Band: 50th Anniversary Edition
Released 50 years ago, Sgt. Pepper's remains one of the crowning achievements of the pop music world with The Beatles and producer George Martin heading toward the peak of their creative energies. If any album deserves the deluxe treatment, it's this one. You have plenty of options for purchasilue-ng this new edition, and thanks to the positively awe-inspiring work by Giles Martin and Sam Okell in remastering and remixing the album, every one is worth the expense. (Read our review of this reissue.) For the super fans, spring for the Super Deluxe Edition release which boasts the remastered album, three CDs of studio outtakes and alternate versions of the Sgt. Pepper's tracks, recreations of the inserts that came with the original 1967 LP, a hardcover book that explores the history and impact of the record along with copious notes on the sessions and a Blu-ray with promotional films and a 5.1 surround sound mix of the album.