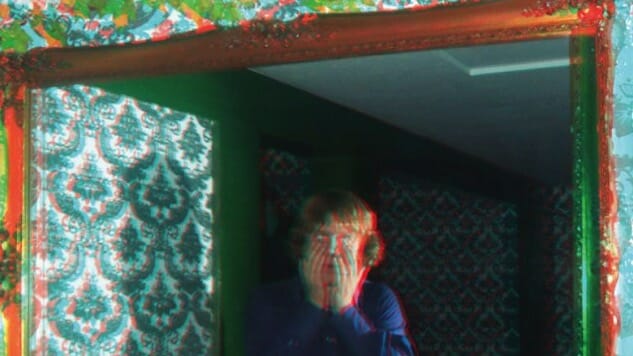 You've heard all the old sayings: Great things come in small packages. Size doesn't matter. There's perhaps no greater evidence of this than the EP. Whether it was to tease an upcoming full-length or find a home for some odds and ends that didn't quite make the cut during the last album cycle, the EP was alive and well in 2015. We polled our writers and editors, and these are the ones that drew the most votes—the 10 best EPs of 2015.
10. River Whyless, River Whyless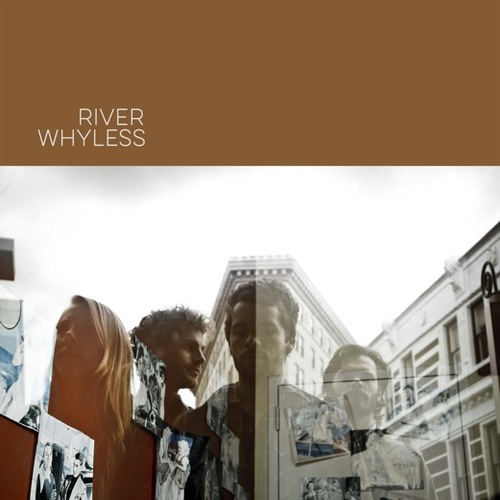 Sometimes it can be hard to stand out in the crowd when you're producing experimental folk rock. Plenty of groups are capable of harmonizing well and turning simplistic rhythms into infectious anthems, but it's rare to find artists who can evoke as much emotion as River Whyless. This Asheville, N.C.-based quartet crafts songs that immerse the listener into a time and place with well-defined emotional arcs. River Whyless EP is the band's first release since their 2012 debut, A Stone, A Leaf, An Unfound Door, and the past three years of touring have clearly given the band a powerful sense of self-confidence. River Whyless' eponymous EP showcases the band's willingness to shy away from expectations and explore its sonic horizon with compelling results.—Grant Golden (Read the full review here)
Diet Cig's debut EP, Over Easy, is over almost before you know it—it clocks in at just around 10 minutes—but in that short timeframe, singer/guitarist Alex Luciano and drummer Noah Bowman still manage to pack a punch and pique our interest. If you dug Alvvays last year, don't let this duo fly under your radar. Over Easy is all lovely vocals over propulsive guitar and distortion, making for a straightforward but insanely catchy listen that leaves us anxious to hear what Luciano and Bowman will be up to in 2016.
FKA twigs' surprise EP, M3LL155X (pronounced "Melissa") was released in August along with a 16-minute short film that mused on pregnancy, creativity and femininity and gave the project more of a performance-art feel. But even without the visuals, M3LL155X is a fantastic next step for FKA twigs, the perfect followup to her LP1. Her evolution as an artist is apparent; she's at the top of her game, and as she sings on "Figure 8," "I am an angel/Hush now/My back wings will give you the hardest slap that you've ever seen."
They didn't release their excellent full-length Holding Hands With Jamie until the fall, but back in April, Rough Trade compiled some of Girl Band's previous work into the aptly named The Early Years EP (though the songs it contains are technically not the noise-punk band's earliest). It serves as an introduction to the Dublin quartet for most listeners on this side of the pond, and as Robert Ham writes, "Their secret is that they didn't bother to waste any time trying to ape the sound of their influences (The Pop Group, The Birthday Party). Instead, they grabbed the constituent parts—guitars strung with razor wire, a vocalist venting his spleen with as much unhinged energy as his skinny body can muster—and constructed a new beast of a noise with it."
6. Thundercat, The Beyond/Where the Giants Roam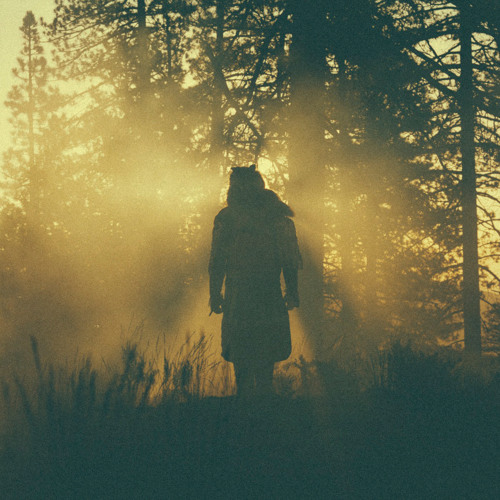 He had some prominent guest spots on albums by Kendrick Lamar and Kamasi Washington this year, and so it should come as no surprise that a few of Thundercat's collaborators return the favor on his 16-minute EP, The Beyond/Where the Giants Roam. Washington turns up on a handful of tracks, along with Flying Lotus and even Herbie Hancock. But Thundercat remains front-and-center, offering ethereal soundscapes and the occasional irresistible groove like the one that drives "Them Changes."
5. Natalie Prass, Side by Side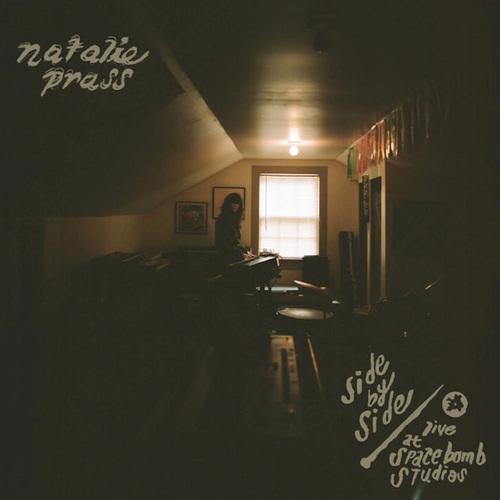 Recorded in a day, and predominantly featuring cover songs, Natalie Prass' new EP Side by Side teaches us something very important about the Virginian songwriter. Even when riding rough, the former backing singer for Jenny Lewis cannot escape her personal brand of folk/pop glamour established on this year's debut Natalie Prass. And that is a very very good thing. Covers are a tricky business…the culture of being first doesn't just apply to the internet. And Prass certainly doesn't make it easy for herself by choosing three disparate artists (Grimes, Anita Baker, and Simon & Garfunkel) as her targets. But making them over in her own image—Disney Princess soprano, 1970s-leaning guitar licks, sepia-toned longing and all, Prass successfully claims, if not ownership, then at least strong borrower's rights.—Laura Studarus (Read the full review here)
"I won't shed a tear, 'cause waterworks are easy," Kelela sings on Hallucinogen opener "A Message," immediately laying out a strength that carries through the entirety of the EP. Her synth-driven R&B has drawn comparisons to The Weeknd, and while those aren't without merit, she's certainly her own artist, allowing the emotionalism of her lyrics to be front and center. "Is my head in the way? Cause my heart can't explain," she asks on "All the Way"—and we'd argue that both her head and heart are exactly where they're supposed to be on Hallucinogen.
3. Sharon Van Etten, I Don't Want to Let You Down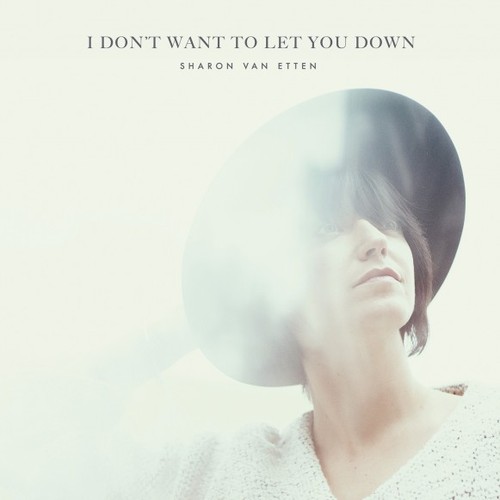 I Don't Want to Let You Down features a live version of "Tell Me" as well as four outtakes from the Are We There sessions—but just because the majority of this EP was originally left on the cutting-room floor doesn't mean it's not an extremely rewarding listen. I Don't Want to Let You Down holds up with the rest of Sharon Van Etten's catalog, particularly on the mournful, piano-driven "I Always Fall Apart" where Van Etten heartbreakingly laments how "You know I always fall apart. It's not my fault, it's just my flaw, it's who I am."
To those for whom simply owning a vinyl copy of one album or another is not enough, the eternally vintage-scoped Ty Segall teamed up with Famous Class Records for a collector's treasure. Outside of the music itself, the Mr. Face EP comes with 3D glasses within the gatefold, the better with which to view the album's trippy, mirror-reflection photography on another dimension, man! To boot, the double EP is issued in translucent red and blue 7" vinyl. Beyond the novelty of the collectible, Segall's four songs here come on the heels of releasing by far his most ballyhooed effort, the brilliantly timbred Manipulator LP. For the same reasons that Manipulator effected such effortless, oddly traditional yet coolly experimental psych-rock, the Mr. Face EP triumphs and seems like it could very well be comprised of B-sides from the Manipulator sessions. Segall's homages to amped-up proto-folk jams play like "Mrs. Robinson" on methamphetamine, bridging the coy optimism of '60s guitar-forward rock music with the slackery abandon of mid-'70s punk. It's Segall's greatest attribute, perhaps, that his extensive absorption of American and English musical culture?from Hawkwind to the Kinks to Bowie to Alice Cooper, etc.—goes in one ear and pings around for a while before coming emerging, canon-like, into yet another batch of fantastically infectious tracks.—Ryan J. Prado (Read the full review here)
The Mac Demarcult seems to just grow and grow each year—and for good reason. He really hasn't released a bad record, and the new mini-LP, Another One, is another solid entry into an esteemed and well-loved catalog. "The Way You'd Love Her" opens the record as a simple love song with a bouncy guitar solo and the same template is used for about half the other tracks. The others are lilting, keyboard-centric ballads teetering on the edge of heartbreak. Writing breakup ballads and sprightly songs about romance is actually a pretty risky move. It's been done over and over and cliche is waiting just around the corner. But at no point throughout the whole outing does he lose out on poignancy because of his emphasis on simplicity. As long as distinct voice meets the tried-and-true, there's always the possibility of great material, and it's a possibility actualized as much here as on any of his more official records.—Mack Hayden (Read the full review here)