With Christmas now behind us, these final few days of December are often spent looking ahead—scribbling down resolutions, figuring out plans and preparing to toast to a new year. But here at Paste, we're not quite done looking back at the best of 2015, and for this particular list, we dig even deeper into the past, celebrating the reissues that made us re-examine previously overlooked or underrated albums or revisit classics from a new perspective. We tallied votes from our editors, writers and interns, and the results are in—we give you the 10 Best Reissues of 2015.
10. Françoise Hardy, Light in the Attic Reissues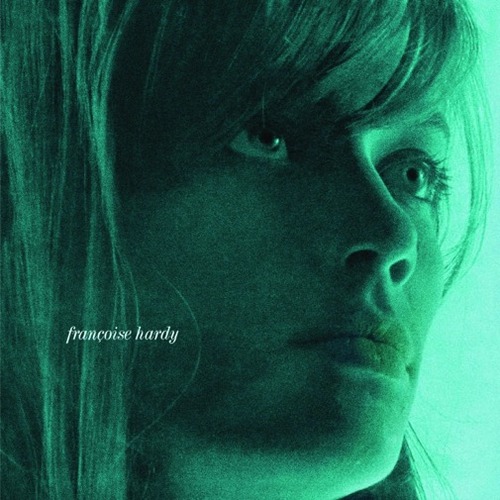 Considering the desire by reissue labels to help the average vinyl enthusiast be able to finally afford those gems from the past that would otherwise cost them a pair of appendages, it's a wonder it took this long for someone to get around to bring the work of Françoise Hardy back into print. What comes through above everything else, even on the moody autumnal folk of La maison où j'ai grande, is Hardy's ineffable cool. That is what has made her face and music so iconically connected with the era in which she arrived. And it has kept people enamored with her work for over 50 years now, making these reissues long overdue but very, very welcome and worth losing your cool over.—Robert Ham (Read the full review here)
When an artist makes a masterpiece, nothing they do after that will ever be enough in the eyes of some fans. That's something that Rolling Stone scribe David Fricke emphasizes in his exhaustive liner notes for this reissue of Reel To Real, the final studio album by Arthur Lee's band Love. When the mercurial singer/songwriter was brought under contract by RSO Records in 1973, the expectation was that he could be steered toward creating another Forever Changes, the 1967 classic of dark hearted psych-folk-pop. What the label got instead was a ragged collection of spirited R&B and soul, meaty guitar rock, and Lee's zonked lyrical visions of bad juju and hopes for a better world for all. Reel To Real is, by anyone's estimation, far from a perfect record. But it's also one that has been unfairly dismissed in the four decades since its release.—Robert Ham (Read the full review here)
The standard edition of the reissued (and remixed) Tug of War collects b-sides ("Rainclouds," "Ebony And Ivory (Solo Version)," and "I'll Give You A Ring" that were featured on various releases of the 45s/12"s of "Ebony And Ivory" and "Take It Away") and demos on a second disc of bonus audio. The demos provide a glimpse into the working process. For instance, the demo of "Something That Didn't Happen" contains lyrics that later wound up on the album track "The Pound Is Sinking" that don't appear on that track's demo (also included on the second disc). For those wanting to delve even further into the project, a deluxe set contains two exquisitely prepared books. The first book collects photos taken during the recording sessions in Montserrat as well as pictures of the original handwritten lyrics of many of the album's tracks while the second book has even more pictures and extended essays and interviews detailing the recording sessions. Another CD is included as well that includes the original mix of the album, giving listeners the opportunity to decide for themselves which mix is preferred.—Eric Luecking (Read the full review here)
7. Scott Fagan, South Atlantic Blues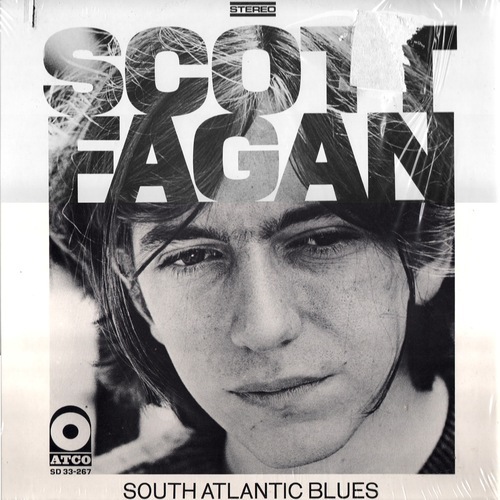 Upon its release in 1968, South Atlantic Blues, for whatever confounding reasons, dropped like a brick commercially, despite Fagan's uncanny pedigree. Upon arriving in New York from the Virgin Islands at 21, Fagan landed a successful audition with legendary producer Doc Pomus, gigged with some guy named Jimmy James (later known as Jimi Hendrix), unwittingly sired a literary indie-pop genius in Stephin Merritt (they did not meet in person until 2013), and almost became the first non-Beatle to be signed to the Fab Four's revered Apple Records label (touché, James Taylor). Suffice it to say that despite these forces of chaos, they did nothing to lift South Atlantic Blues to the masses, and the LP was pretty much forgotten about very soon after its release. After listening to South Atlantic Blues, the likely thought-route is to ponder the whereabouts of the thousands of staggeringly great pieces of music, art, literature just gathering dust in a bin somewhere, and who might be paying attention enough to pick them up. Luckily, this one was given a new life, and with it, a new testament to the staying power of rebellious, mischievous, talented songwriters.—Ryan J. Prado (Read the full review here)
6. Led Zeppelin, Presence, In Through the Out Door and Coda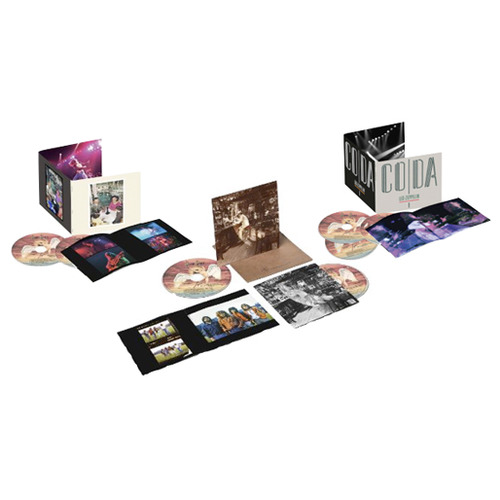 Led Zeppelin's red-carpet reissue series comes to a messy, intriguing climax with Presence, In Through the Out Door and Coda. This latter-day triumvirate documents a period clouded by clashing creativity, debilitating injury, substance abuse and, ultimately, the tragic death of drummer John Bonham—drama that tends to overwhelm the music itself. Sure, by the mid-'70s, Zeppelin were past their spellbinding Zoso prime, but they never experimented with as much vigor as they did on these three underrated LPs. Like Jimmy Page's previous deluxe remasters, these new sets are fitfully revealing, littered with extras that even obsessives will write off as fluff. But the albums' scattered brilliance has only deepened in the past four decades.—Ryan Reed (Read the full review here)
5. Roger Waters, Amused to Death

"Give any one species too much rope/and they'll fuck it up" is the cheery sentiment on Roger Waters' Amused to Death. Originally released in 1992, the concept album imagined a future where the human race is lulled into oblivion by watching too much TV. Now, with people able to carry around their own entertainment devices 24/7, it seems remarkably prophetic—and sad, given that Waters' warnings about the dangers of letting society become increasingly dumbed down have been so blithely overlooked.—Gillian G. Gaar (Read the full review here)
4. Okkervil River, Black Sheep Boy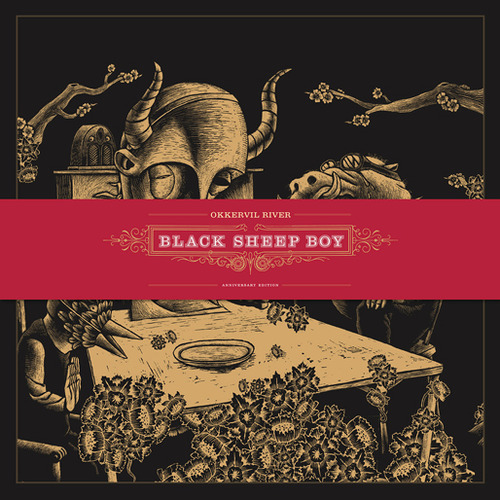 The harsh lyrical imagery and crashing, chaotic rock 'n' roll of Okkervil River's Black Sheep Boy was a revelation in 2005. Now, 10 years later, Okkervil River reveals more about the Black Sheep Boy backstory—the tenuous and turbulent months before starting the album—with a deluxe anniversary edition. Highlighting the new reissue is There Swims a Swan, an 11-song album of previously unreleased covers that shows the trail of discovery through American folk history that Okkervil River undertook to arrive at Black Sheep Boy.—Eric Swedlund (Read the full review here)
3. Bikini Kill, Revolution Girl Style Now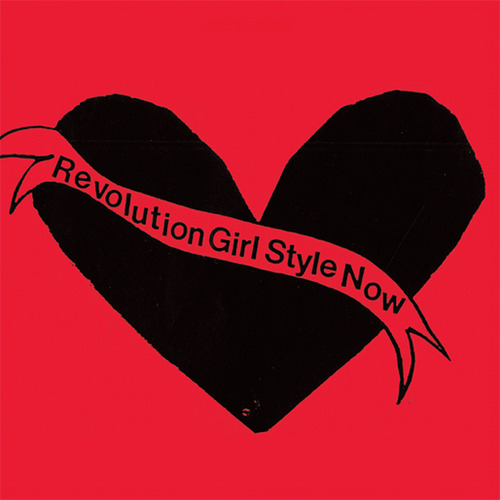 Before the internet's ubiquity, the 140-character Twitterverse and more, DIY punk meant hanging your own flyers and hand-stapled fanzines. In 1991, Bikini Kill—a feminist hardcore group comprised of Kathleen Hanna, Tobi Vail, Billy Karren and Kathi Wilcox—came together at ABC House in Olympia, Wash. to record a demo cassette that was pivotal in igniting the riot grrrl movement. Revolution Girl Style Now was an electric jolt to the sternum, rage channeled through buzzing electric guitars and lyrics that didn't hurl mere invectives, but truths about sexism and sexual violence. Anyone curious about how grassroots become national conversation can start with this reissue.—Holly Gleason (Read the full review here)
2. Rolling Stones, Sticky Fingers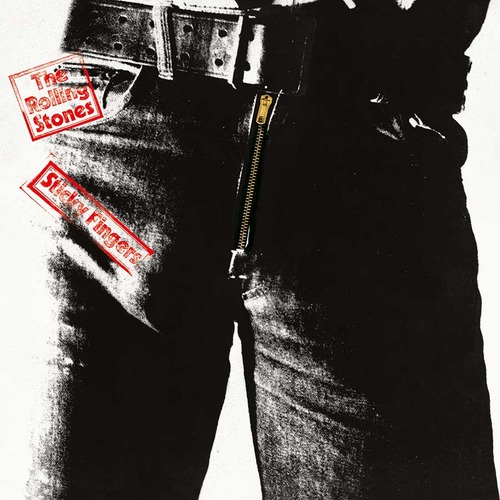 This one's a must for Stones diehards—on top of the original material from their 1971 classic (favorites like "Brown Sugar," "Bitch," "Dead Flowers," "Wild Horses," etc.), the 2015 reissue includes plenty of previously unreleased bonus material, including alternate versions of "Brown Sugar," "Can't You Hear Me Knocking," and more. If you spring for the Super Deluxe Edition, you'll also get your hands on a 13-song live set recorded in Leeds in 1971 and a 120-page book.
1. Van Morrison, Astral Weeks and His Band and the Street Choir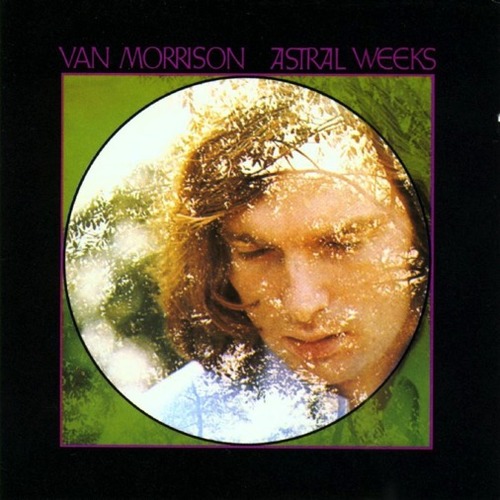 In 1968, following a legal battle with his former producer's widow, Van Morrison was at last free to create music again, and Astral Weeks was released in November of that year. To Morrison's chagrin, while capturing a few good critical write-ups, the album failed to sell. Time changed that initial judgment, and Astral Weeks is now regarded as a classic. This new expanded reissue adds four previously unreleased bonus tracks; 1970's His Band and the Street Choir, also being reissued, comes with five previously unreleased bonus tracks. These are the bedrocks that founded Van Morrison's future career in what became dubbed "Celtic Rock." And his extraordinary voice, beautifully displayed on these two releases, is what has given his music so much resonance, both then and now.—Gillian G. Gaar (Read the full review here)