Paste's Best of 2012 series continues through Dec. 31 and is made possible by our friends at Tretorn.
With Thanksgiving in our rearview mirror and very few albums left on the release calendar, it's time to look back at the best of 2012 in music. We asked 32 different staff members and music writers for their favorite albums this year. They voted for 345 different LPs—representing just a fraction of the recorded music released since Jan. 1—and we've narrowed it down to the 50 best. Of course, everyone's list looks different, and ours will look different than your own. The purpose of lists like these is simply to serve as a tool for discovery and discussion. Listen to some tracks you haven't heard, and let us know your favorites from 2012 in the comments section below.
Here are the 50 Best Albums of 2012:
50. Grimes – Visions
Grimes' Visions might be the Canadian artist's third LP, but the album was no doubt her breakout as an emerging artist. The LP showed her sound refined after Geidi Primes and Halfaxa with looped, warping vocals, twisting synths and sequenced beats. With its constantly shifting tonal landscapes and non-standard structures, it's the kind of music that's exceptionally hard to peg on paper, but that never stops Visions' tracks from looping in your head long after it spins to a close.—Tyler Kane
49. Kelly Hogan – I Like To Keep Myself In Pain
Kelly Hogan released her first record in more than a decade and did so with a dream team of backing musicians, including soul pioneers Booker T and James Gadson, Gabe Roth of the Dap-Kings and Hogan's close friend and collaborator Scott Ligon of NRBQ. With songs written specifically for Hogan by friends and contemporaries such as Vic Chesnutt, Andrew Bird, Stephen Merritt, M. Ward and Robyn Hitchcock, it's the perfect vehicle for this skilled interpreter and her deeply expressive voice. As always, musical omnivore Hogan dips her paintbrush in a variety of stylistic colors, whether carefully exploring subtle shades of a particular hue, or swirling them all together in an earthy, Hammond B3-swathed blend of country, soul, torch songs and classic pop. I Like to Keep Myself in Pain is a passionate, yet refined record, the culmination of all the years Hogan has spent quietly honing her craft, snug in the shadows of her more well-known peers. There's a reason these respected artists have always called on Hogan—listen to this album and you'll understand why.—Steve LaBate
48. Lord Huron – Lonesome Dreams
It's no secret to anyone who hummed along to Lord Huron's first two EPs that their seductiveness is deeply rooted in ripe and verdant polyrhythms. But strip away the hypnotic percussion, and lush melodies will have you drifting away on tropical breezes. On Lonesome Dreams, Lord Huron's first full-length, lead songwriter Benji Schneider has made yet another batch of truly addictive of songs by spicing his jangly folk sensibility with lyrics of yearning and longing. It's the perfect winter album for anyone who's been saving up their vacation days and frequent flyer miles.—Jay Sweet
47. Baroness – Yellow and Green
The members of Baroness have always mixed in a little indie rock with their occasionally sludgy brand of prog metal. And they've always peppered their albums with pretty little classical- and folk-anchored tunes. But they've never pulled off either with the focus and sense of purpose they do on their latest. Nor have they ever sounded so eclectic, polished or mindful. In some ways, Yellow & Green could be seen as Baroness' Black Album. While it won't likely end up the crossover mega-hit Metallica churned out in 1991, the record finds Baroness following in the footsteps of its forebears in that the band is concentrating on proper singing and songwriting more than ever before. The album casts off the shackles of expectation while simultaneously taking a measured step in the direction of accessibility. But even with the slightly poppier feel and all the new sounds creeping in, there remains a welcome aggression to Baroness' sound. Their mathy riffs and signature dual lead guitars still weave their way throughout; veins pumping with the same vital ichor that's kept the band alive for nearly a decade. But there's more depth this time—an orchestrated thoughtfulness that didn't come through as intensely on the band's previous efforts.—Steve LaBate
46. Damien Jurado – Maraqopa
Damien Jurado wasn't kidding when he told fans that his new release was going to be unlike anything they'd heard from him before. Fifteen years and 10 albums into his career, the Seattle singer-songwriter seems to have found his ideal collaborator in producer Richard Swift, who worked with Jurado on 2010's excellent Saint Bartlett. Where once there was stripped down folk, country and pop rock, Swift has helped Jurado flesh out his sound with breezy bossa nova ("This Time Next Year"), a spooky children's choir ("Life Away From the Garden") and some '70s organ work ("So On, Nevada"). Jurado's smooth-like-butter voice, acoustic guitar and world-weary dissatisfaction remain at the album's center, supplemented by everything from seriously funky shredding on "Nothing Is the News" to seasick Spector psych on "Reel to Reel." If this all sounds a little schizophrenic, never fear; Maraqopa's experimentations aren't those of a young musician set loose in a studio full of new toys. Rather, with this newest release, Jurado demonstrates that, at this late date in his career, he may just be hitting his stride.—Rachel Bailey
45. Punch Brothers – Who's Feeling Young Now?
If vocalist/mandolinist Chris Thile and his merry band of prog-grass virtuosos decided to record an album crammed with foot-stompin' breakneck noodling, I'd be first in line to carry their cases to the studio and re-string their gear. But on the band's third and unquestionably finest album, Who's Feeling Young Now?, the multi-talented quintet wisely continue doing what they do best: crafting off-kilter, classically-tinged pop songs that sound like absolutely no other band on the planet. Though every individual member clearly has the ability to rip into a tasty, long-winded solo at any given moment, Punch Brothers consistently choose the higher path—each instrument plays off its neighbor, Gabe Witcher's radiant violin charging sparks off Noam Pikelny's fluid banjo pokes. Every track is a small wonder of some sort as Punch Brothers cover a lot of stylistic ground in a short span—their eerily faithful interpretation of Radiohead's electronic masterpiece "Kid A" proves their tastes are as eclectic as their fingers. And with the album's heart-racing opener, "Movement and Location," a brief summary can hardly encompass its power. They may have just crafted a masterpiece of their own.—Ryan Reed
44. Godspeed You! Black Emperor – Allelujah! Don't Bend! Ascend!
A lot has happened in dramatic, instrumental-heavy rock in the 10 years since Godspeed You! Black Emperor released its last album, Yanqui U.X.O. to prepare the world for the band's latest album. The time-tested tracks not only showcase the band doing what they do best in notoriously long, dramatic, panic-inducing instrumentals but are also startling reminders on why the band was so vital to the post-rock movement to begin with. Opener "Mladic" shows the band's commanding hold on the dynamics that have defined the genre, but that's just the start. It's an unsettling, abrasive 20-something minutes defined by an opening of some sort of sick formula of dissonant notes and rhythms. We're only relieved when the band comes crashing together toward the song's halfway point for a Middle East-leaning gang riff that's cathartic at least, and its defining, seven-note conclusion make the whole thing immediately rewarding. We get some relief on the flip side of the album in "We Drift Like Worried Fire," a more linearly paced, building track compared to its counterpart. Here we see the band building, er, ascending on a melody that introduces the song before launching into a triumphant mess of tremolo-picked guitar and strings. It's tense, it's beautiful, it's bleak, it takes the listener from point A to point B while leaving it up to us what the point of the ride is to begin with. Godspeed You! Black Emperor is back, if only for this album and the reunion shows that surrounded it, and it's all we could ask for after a decade's wait.—Tyler Kane
43. Stars – The North
Recreating the formula that sparked 2005's Set Yourself on Fire, Canadian indie-rock band Stars has once again put its heart in the hands of love, heartbreak, drugs and producer Tony Hoffer. The North offers the same sense of depth and darkness that first propelled the five-piece into the limelight, but with an increased sense of awareness and age. The band has grown. The music has evolved. But the message of feeling alive despite all odds is more apparent than ever. Stars is a thinking man's band, leading the listener down a winding road of mystic, self-medicated stories and melodies. The beauty of the band lies in the enchanting prowess of singer Amy Millan, whose call-and-answer vocals on "Do You Want To Die Together" are complimented by her falsetto-like voice on "Through The Mines." Together, Campbell and Millan offer two distinct and breathtaking styles that combine to make a single work of art. Nothing seems rushed or misplaced. And just like releases that precede it, The North offers yet another glimpse into the minds of a band that challenges the barriers of genre and songwriting. Strip away the music and there will still be a song.—Joe Williams
42. Bettye LaVette – Thankful N' Thoughtful
Bettye LaVette's voice, sanded raw and consumed by emotion, is a powerful witness: strong, down and above all, real. Those attributes infuse Thankful N' Thoughtful with a truth in being, a delivery rendered from experience that declares "I know" just by the way she squares up to the songs. Again drawing on a canon of known rock and pop songs—including Dylan, Tom Waits, Sly & the Family Stone, The Pogues and Neil Young—LaVette deepens their meaning with a slow-burn commitment to the lyrical nuance and the emotional resonance in the melodies. Just when we're sure we know these songs, the gasoline-washed alto shows us how subtle the depths actually are. In a world where celebrities are famous for nothing and obsessions are driven by conspicuous consumption, LaVette is an anomaly. She's done her time on the non-Motown side of Detroit, toured in Broadway's Bubbling Brown Sugar and survived a fistful of stillborn deals; what would destroy most only made the worldly vocalist more resolved. She has the Midas throat: something that takes what we know and makes it more. On Young's "Everybody Knows This Is Nowhere," a threadbare rock chestnut if ever there was one, it's a lament more than a whine, a declaration of ennui that somehow keeps its dignity. Indeed, tackling Dylan's "Everything Is Broken," the song of the wages of time becomes a sassy rejoinder about not getting down. This is a proud woman who'll call it as it is, yet refuses to lose heart, hope or happiness in the face of the storm. Thankful N' thoughtful, indeed.—Holly Gleason
41. Of Monsters And Men – My Head is an Animal
Formed in Reykjavík in 2009 out of the remnants of individual members' former solo projects, Of Monsters and Men has been a local favorite in their home country since winning a nationwide battle of the bands—Músiktilraunir—in 2010. And the band is at its best when all six instrumental and singing voices are heard. On the LP, Nanna Bryndís and Ragnar "Raggi" Þórhallsson's harmonies and alternating vocal leads shine in tunes like opener "Dirty Paws" and "Mountain Sound." The instrumentation, which also features melodica, glockenspiel, accordion and horn flourishes (as exemplified in "Little Talks" and the outro/reprise of "Lakehouse") keep the band from genre pigeonholes. And the band members' excitement—the unbridled joy of just playing together—that's felt on each up-tempo song is simply contagious.—Hilary Saunders
40. Todd Snider – Agnostic Hymns & Stoner Fables
Chock full of songs about crooked bankers, the pleasures of recreational drugs and the evils of organized religion, Todd Snider's reputation as America's favorite alt-folk shit disturber remains firmly intact with the release of his newest album Agnostic Hymns and Stoner Fables. There's nothing easy or relaxing about any of the songs on here. Guns, backstabbing, betrayal and dreams left in the dust spew like shrapnel from Snider's loose cannon approach to telling a story. The opening track, 'In the Beginning,' which argues that from the very start of civilization, religion has been the tool that the rich have used to control the poor, is typical of Snider's perspective. Even when situations seem to turn out right in his songs, there's always an implied threat around the corner. For instance, the deceptively gentle lullaby for "Precious Little Miracles" with its lovely vintage Hoagy Carmichael-style acoustic melody may lull listeners into a sense of calm at first, but listen carefully and lyrics such as "so, your school is a joke and you'll always be poor and your pleas to the rich won't be heard anymore/is that what you crazy kids are so upset for?" could be enough to set anyone's day on edge. Add to that the sloppy, Keith Richards-style just-out-of-bed guitar riffs that Snider so obviously loves and uses to great effect on songs like the acerbic "New York Banker," and Agnostic Hymns and Stoner Fables may just be a serious contender for the album with the worst attitude of 2012. Thanks Todd!—Douglas Heselgrave
39. Leonard Cohen – Old Ideas
Leonard Cohen's newest collection is—hands down—his best studio album since I'm Your Man came out in 1988. A self-described "manual for living with defeat," Old Ideas is a Leviticus and Deuteronomy of suggestions of atonement for carnal error and misplaced faith that puts to rest any idea that Cohen has mellowed with age. Though his "days may be few" as he sings on "Darkness"—the closest thing to a radio-friendly hit that Old Ideas has to offer—Cohen proves that he's not ready to go down yet as he delves into each of these new songs with a ferocity and focus that has been missing in his work in recent years. The imagery, situations and gravelly voiced assessments of love, life and moral frailty which inform songs such as "Amen" and "Show Me the Place" prove that he's still at the top of his game as he tirelessly exhumes relics from the wastelands of the human heart and soul that most of us would rather forget or lack the nerve to explore in the first place. Old Ideas isn't likely to win Cohen any new fans. It's too intense, too raw—the skin has been flayed right off the bones of each of these songs—for it to attract the easy listening crowd and too musically subdued for the average rock fan. But for his old fans and those new listeners with a sympathetic turn of mind, Old Ideas builds on the promise of his recent world tours and return to the limelight with his strongest, most unified album in decades. To follow Cohen through these songs as he shadows the thousand points of light he senses emerging from the darkness is as exhilarating and profound an experience as one will likely ever have with popular music.—Douglas Heselgrave
38. Dr. John – Locked Down
To live and breathe in the sketchiest part of the Quarter…to hustle and flow, to let go…to get saved and find a funky kind of salvation… It is the life and witness of one Malcolm Rebennack, a New Orleans hipster who did his apprenticeship as Professor Longhair's wingman, lurking and prowling, eventually emerging as the gris-gris and gumbo swamp soulmaster Dr. John. Teaming with The Black Keys' Dan Auerbach, who brought atmospherics, buzzy guitars and quicksand grooves that pull you in, this is 21st century mojo essentialized. Indeed, Max Weissenfeldt on drums, Leon Michele on keyboards, Nick Moyshon on electric and upright bass and Brian Olive on guitar bring a creative foment to John's ripped dispatches from the street. Even tiny details evoke a slightly worn steaminess. An old-fashioned Victrola snippet melts into the sauntering swagger of "Big Shot," a lurching bit of bravado and proposition, d'amour and badda bing. Sanctification isn't always about the bells and whistles. The ride-out is a four-song climax. Moving from languid call-out of an underminer in "You Lie" that descends into a rolling horn pivot and vocal incantation to what almost sounds like speaking in tongues over a largely instrumental interlude ("Ellegua") that's blaxploitation flutes and ghetto-steppin' churn, the Fender Rhodes keyboard signature of "My Children, My Angels" offers explanation, apology and elevation from a man to his own tribute. That triumph is capped with a barnyard guitar flourish that releases into "God Sure Is Good," a wash of loose-gripped gospel witness. A sweeping confession of sanctification, embrace and glory, this is deliverance personified.—Holly Gleason
37. Shovels & Rope – O Be Joyful
Cary Ann Hearst and Michael Trent are notable singer/songwriters in their own right. Hearst released 2010's Are You Ready To Die EP through Filter US Recordings, and landed one of its songs—the brash "Hell's Bells"—on the True Blood soundtrack. But together, as Shovels & Rope, Hearst and Trent share a remarkable chemistry. Her Wanda Jackson wail is so brassy and compelling, it's hard to imagine a complementary foil, but she finds it in Trent, whose more tempered vocal adds some stability without dampening the impact.—Bryan C. Reed
36. Cat Power – Sun
What do you do when your honest attempts to find a larger audience prove commercially and creatively fruitless? If you're Chan Marshall, you dig in. You retrench yourself in your eccentricities and make a record that is both deeply weird and immensely engaging, that walks the impossibly fine line between hippie-dippie nonsense and poignant pop profundity. Sun harks back to her earliest albums, when she made odd, retreating pop songs and could barely make it through a live set without running off the stage. But there's a greater confidence in these songs, not just in the stiff backbone of beats running through the album but in the way she just says fuck it, lights some incense, and pulls on her oversized wolf-howling-at-the moon t-shirt. When she was playing the role of sleepy soul singer in the late 2000s, it was easy to forget that there was a mountain-child in there somewhere. Marshall puts that right at the forefront of Sun. Ultimately, this is the type of release that dispels preconceived labels. There's something about even the flaws on this thing—the way Marshall lets it all hang loose, the way she continually tries to express a sentiment she can't quite put into words—that's absolutely fascinating in its humanity and compassion. She's sitting in her ruins, crafting wonderfully strange objects from the rubble.—Stephen M. Deusner
35. King Tuff – King Tuff
"There's nothin' better than alone and stoned," Kyle Thomas sings on the second song of his self-titled sophomore album. "Listenin' to music on your headphones," he continues the line, and it might as well be the modus operandi of his Sub Pop debut as King Tuff. Used to be, the man with a penchant for glammed-out, lo-fi pop perfection played his should-be hits for a select few; now, Thomas has a legit producer and a much-bigger set of songs to show for his efforts. The results, especially when they give equal time to his natural charm and knob-twiddler Bobby Harlow's clearly natural talent ("Keep On Movin'"), are nothing short of spectacular. Moreover, there's a sense of wing-spreading throughout this record, which is no small feat for the ADD-afflicted Thomas, who moonlights in a myriad of bands, from the also-Sub-Pop-affilliated Happy Birthday, to the folk-influenced Feathers and the metal-by-way-of-J-Mascis'-drumming Witch. On King Tuff, anthemic, Weezer-esque rock ("Bad Thing") happily cohabitates with rollicking country jams ("Baby Just Break") as if all these styles should just hang out on the regular. Thing is, the world would be a whole lot better if they did.—Austin L. Ray
34. Cloud Nothings – Attack On Memory
It's hard to avoid reading too much into a record cover when its name is proudly proclaiming an Attack on Memory. It also helps that the 2012 version of Cloud Nothings sounds a lot less like 2011. What was once bittersweet and charmingly affected is now atonal, strung-out and stuck in a dour mood. Downward-spiral guitars, roomy drums, a voice summoned from the depths of Dylan Baldi's core. Naturally he booked the omnipresent Steve Albini to work behind the boards, essentially the perfect person to snag the ragged noise the band was aiming. Cloud Nothings do an impeccable job of capturing the wounded honesty of this music. The wavering boy-girl harmony on "Fall In," the nine-minute guitar-freakout "Wasted Days," the murky horrors pinging through "No Future/No Past"—it's Weezer, it's The Dismemberment Plan, it's the freakin' Get-Up Kids—the best of these sounds, their edges sharpened and packed into eight songs. Long before "alt-rock" became an unfortunate punchline. The obvious highlight is "Stay Useless" a crackling eruption of hooks. Verse-chorus-verse, an interpretive lyric, a perfect, endlessly repeatable bridge—it'd be an anthem if it had any chance of charting. Baldi simply wrote some rawer tracks, grabbed a legendary producer and played his heart out.—Luke Winkie
33. Howler – America Give Up
Howler just wants to have fun. Forget about all the comparisons to The Strokes or the hype-factor that NME and various music blogs have perpetuated. They're just down to have a good time—or at least with song titles like "Free Drunk" and "Beach Sluts," it seems like that's what they want us to think. The album opens with "Beach Sluts," a delightful little tune that goes back and forth between some really chill verses that reminded me of songs off Surfer Blood's 2011 EP and an unexpected high-octane punk-pop chorus that seemingly comes from nowhere. Howler saves the real gems for later on in the album though. "Told You Once" and "Back Of Your Neck" feel like instant singles In particular, "Back Of Your Neck" features a falsetto hook so memorable and confident that it might as well have been taken right out of an Arcade Fire song. Most of the songs on America Give Up come from the same litter of layered guitars, scraggly vocals and fuzzy mixes—and for the most part, Howler really makes the sound likable again.—Luke Larsen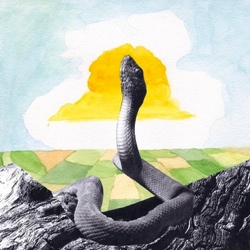 32. Woods – Bend Beyond
On the Brooklyn folk outfit's seventh offering in the last seven years, songwriter Jeremy Earl offers what could be a summation of Woods' career thus far, singing "ain't it hard to say that it ain't easy, looking for different ways to make things stay the same." The song, "It Ain't Easy," may be a solemn reflection on a lost friend, but this line reminds listeners that the subtle polishing of Woods' sound, the slight diversions into unchartered territory, and the band's ability to write four or five songs on a yearly basis that will sweep them off of their feet is not necessarily playing it safe. Yes, Woods is slowly disproving the idea that change and growth are the same thing. Where Bend Beyond is most successful is revealed in the album's final two numbers. You can take away Woods' undeniable chops and the trademark textures created by tape-effects wizard G. Lucas Crane, and Earl could still effectively elate listeners with the immediate infectiousness of a song like "Impossible Sky." And, quickly moving from images of technicolor sunsets and evocations of the possibilities of youth, Earl closes on the haunting "Something Surreal," where his unwavering, wordless falsetto brings the listener back to earth; the songs together run the gamut of human emotion in about five minutes. It's a brief culmination of practice making perfect, with Earl and his band showing why they make a new album every year—because more and more often they are getting it right.—Philip Cosores
31. The Avett Brothers – The Carpenter
Frenzied finger-picking, dueling croons and high drama set to free-spirited pop progressions: these are the components that go into defining any given record by the Avett Brothers, who continue to strike a balance between traditional country sensibilities and the rock and roll of tomorrow with The Carpenter. It provides a return to rudimentary Avett songwriting, in that the most striking moments on the record are born from playful banjo-guitar banter and confessions revealed in 4/4 time. It's the band's penchant for playing with contrast—between light and dark, comedy and tragedy, hard and soft, fast and slow—and their ease with switching gears between the romps and soliloquies that shines on The Carpenter, perhaps stronger than on any of their previous releases. And as monumental as I And Love And You was for the them, a return to their roots for the Avett Brothers only reinforces what we already knew: a banjo lick and a boot-stomp can go a long way, and to move forward you need to take a step back, sometimes, and remember where you came from.—Hilary Hughes
30. David Byrne & St. Vincent – Love This Giant
Love This Giant really doesn't sound much at all like any of the work that either Annie Clark and David Byrne has done in the past; in fact, it's so easily separated from their previous discographies that their distinctive voices are often the only recognizable signposts. Generally, the songs here are more simply built than the thickly layered, deeply textural intensity of the St. Vincent albums, with none of the pan-global quirkiness of Byrne's solo work. Instead, we get little touches like the distorted didgeridoo drone on "Ice Age" (which, really, could have been either party's contribution) that find the two communicating their shared sensibilities. Meanwhile the bulk of the album blooms from weird digital constructions and half-decayed samples, oddly arranged horn blasts and orchestrations, and a percussive sensibility that seems relentlessly dedicated to avoiding traditional rhythms at all costs. It is, in other words, a deeply weird and deeply lovely record.—Jason Ferguson
29. Killer Mike – R.A.P Music
"A no concession policy remains in force," thunders a familiar voice on "Reagan." As the right wing in American politics continues to lionize the 40th president, one Atlanta firebrand and avowed 99 percenter is steaming: Killer Mike. R.A.P. Music finds Mike on the offensive, taking an axe to the banks, the beltway and the history books. Like Occupy Wall Street, the movement that spawned more than a few signs reading some variation of "Ronald Reagan sucks balls," R.A.P. Music is a synthesis of the confusion and rancid despair pervading every vacated storefront and foreclosed home in every corner of today's economically bleeding America. Shoring up that ire is weirdo extraordinaire El-P, who elevates R.A.P. Music to a feral weapon of protest with beats that smoke like ether. The album is all go and no show: Southern-strategizing New York rap flush with the semblances of Cali groups like N.W.A. and Above the Law. El-P's synths could score a spy movie; his drums are vicious enough to call forth the image of an elephant stampede; his drums hurt like last month's jobs report. While the producer's recent Cancer4Cure was funkier than funky, R.A.P. Music is more brutal than brutal. It used to be that Mike's strangely lopsided catalog kept the prodigal talent out of Hottest MCs contention. Here, he crosses the qualification threshold. Even putting aside his berserk, imagination-defying technical skill—he stays deep enough in the pocket to get lost there—there's not a wasted breath on R.A.P. Music.—M.T. Richards
28. Divine Fits – A Thing Called Divine Fits
The band may feature two of the most charismatic indie-rock frontmen working today—namely, Britt Daniel of Spoon and Dan Boeckner of Wolf Parade and Handsome Furs, along with New Bomb Turks drummer Sam Brown—but "supergroup" isn't a word they really like. Divine Fits aren't a one-and-done act like Zwan, or an outlet for egos like Blind Faith, or a retirement community like the Traveling Wilburys. They're just a couple of guys who like each other's music and enjoy hanging out and making music together. "Civilian Stripes" may be the heart of A Thing Called Divine Fits. It's a short song, but powerful. "You can do what you want when the curtain drops and you get tired," Boeckner near-pleads over an insistent acoustic strum. "Early in the night you went walking in your new civilian stripes." He doesn't sound accusatory or damning; instead he comes across as resigned yet newly determined. What gives Divine Fits its spark—what makes it more than a mere supergroup—is the pair's enlistment in rock and roll not as lifestyle but as life. Starting a band doesn't mean simply settling in as a "precious recording act," as Daniel puts it; it means writing and touring and hanging out. It means, to twist a phrase from "Civilian Stripes," living the unquiet life.—Stephen M. Deusner
27. John K. Samson – Provincial
It's hard to say exactly why John K. Samson isn't an instantly recognizable name, why this solo album has to be promoted as "John K. Samson of The Weakerthans." Maybe part of it is that he's just so darn Canadian. Samson takes pride in his homeland, but not the type of pride that makes him the Canadian equivalent of Toby Keith. He's never shied away from the darkened corners and messy characters inhabiting his land. He's just as generous with geographical references on Provincial; perhaps even more so, since this album was inspired by roads in Samson's home province of Manitoba. Provincial is fully formed, not unlike a Weakerthans albums, and with some different collaborators to add some new textures, especially chamber arrangements. But no matter the instruments behind him, it's the stories and images that stick. He doesn't paint vague feelings with pastel watercolors. He revels in the details, placing you in front of the "gleaming knife display" at the Army surplus store, standing before an unresponsive automatic door ("just another door that won't open for me anymore"). Samson gives stage time to seemingly mundane moments. Lightning doesn't flash. It tattoos the sky: "Inky bruises punched into the sky by bolts of light, and then leak across the body of tonight." Brick, drywall, billboards and other typically blurry, drive-by images come sharply into focus before Samson zooms out and sums up the entire "Heart of the Continent" backdrop in two words: "crumpled dark." These roads and highways, these unflinching looks at despair bubbling just underneath the surface: It's all proof that Samson loves his country not in spite of its brokenness, but because of it.—Joel Oliphant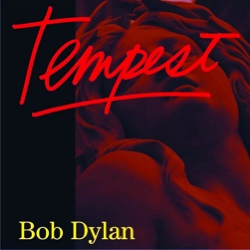 26. Bob Dylan – Tempest
Tempest is one of the most cohesive, musically and lyrically intense records Bob Dylan has put together in years. The songs take the listener on a dark ramble through the back roads of American popular music. Each melody is weighed down with memory, reminding the listener of real and imagined pasts, old struggles, hinting that there's a world rapidly slipping through our fingers, if it's not already long gone. It's easy to hear the echoes of Bob Wills, Hank Williams, Sonny Boy Williamson and ancient Childe ballads from another fallen empire running through Tempest. But, these snatches of melody weren't conjured to provide light entertainments or exercises in nostalgia. They're imbued with intimations of mortality, backward glances and all different kinds of summing up. Dylan's voice sounds more ragged than ever, yet it remains an astounding instrument that can communicate subtle shifts of emotion. There is a kind of perverse joy in every note Dylan sings as he delightfully croons and mangles his way through the lyrics of each of these songs. What he may have lost in range, he more than makes up for with the nimble, winking playfulness that dances underneath the wheezy, rusty bellows his voice has become. What's amazing is that after making music for more than half a century, Dylan's still engaged or has engaged again in creating personal, biting, irreplaceable music. Tempest is one hell of a fiery concoction, a swirling inferno of love gone wrong that always holds out the possibility of redemption coming between falling from the saddle and hitting the ground. There aren't many records like this one, and if you give it time and it catches you, you'll probably still be listening to it when the deal goes down and your own ship comes in.—Douglas Heselgrave
25. Grizzly Bear – Shields
These songs are labyrinths. Ethereal, harmonic, beautiful—but labyrinths nonetheless. Gorgeous and frayed, the wandering begins with "Sleeping Ute," an opener with the waking dream feeling of an all-nighter meeting sunrise, with Edward Droste singing off-kilter and mythic riddles of "those countless empty days left me dizzy when I woke," amongst the slither and slurp of Daniel Rossen's guitar. By virtue of its beauty, Veckatimest became a part of its listeners lives. Shields has a similar opportunity to be integrated, but there's something straining in its seriousness. Though at time reaching heavenly heights, Shields is, as the name suggests, a heavy, protected album, stuffy with an ennui particular to the young and gifted. It's evidence that Grizzly Bear may be one of the great bands of their generation—if only they'd smile a little more. Or maybe, it might be said, that their sadness is our signature.—Drake Baer
24. Justin Townes Earle – Nothing's Gonna Change The Way You Feel About Me Now
Personal struggles with addiction and troubles with the law, not to mention the connection of his folk-royalty father, Steve Earle, have meant that Earle the Younger, gifted as he is, has always had a specific narrative attached to him and his music. He lays it all down for us less than a minute into the album, and beautifully, amid gentle, echo-y electric picking and mournful horns that wind around his words like the Carolina coast he references. The gentle, plaintive beauty of the first track makes the mood whiplash of the next track, the driving sax-and-keys boogie of "Baby's Got A Bad Idea," all the more jarring. Again, Earle recounts his flaws and uses the "I wish I were a better man" line, but this time it's about a woman, and his longing and frustration seems to grow with every growl and wail and admission he watches her while she sleeps. Nothing's Gonna Change… is ultimately the kind of album you can curl up into, let the warm tones surround you and rest easy in a way that makes you feel like, "damn, everything feels right about now." At the risk of sounding like a jerk, Earle's album title is true. Nothing will change the way we feel about him: he will forever be tied to his father, his mythos, his demons, but above all, his ability to make really wonderful music. Nothing will change how we feel about him, and in his case, that's a good thing.—Lindsay Eanet
23. Jens Lekman – I Know What Love Isn't
Jens Lekman's third album begins with a short overture titled "Every Little Hair Knows Your Name," a scene-setting instrumental that lets you know right away that this is going to be his easy listening album. The piano plunks out a simple, melancholy melody; the strings swell bittersweetly; the guitar strums gently. It sounds like the culmination of his career, a record marking his arrival at a sound we knew he would get to eventually. The record sounds crisp, expensive even, but it never sounds slick or soulless. Instead, Lekman treats easy listening like a stray puppy. The world doesn't want it anymore, but that just makes him love it all the more. Thematicallly, the stunted romanticism of easy listening fits his songwriting to a vintage T. Few lyricists have so successfully located the intersection between droll and devastated and clever and poignant, but Lekman has pinpointed it exactly. On the album's best song, Lekman considers the stakes of his sadness: "A broken heart is not the end of the world, 'cause the end of the world is bigger than love." It's supposed to be comforting, reassuring, the lyrical equivalent of a cup of hot tea, but it's clear even Lekman himself doesn't quite believe it. And that's what makes him so relatable and charming: He may not know exactly what love is, but on I Know What Love Isn't, he sure as hell gives himself over to all of love's most ridiculous dreams.—Stephen M. Deusner
22. Hospitality – Hospitality
Hospitality's self-titled debut is crammed to the brim with hooks: Amber Papini sings in a cutesy, faux-British lilt, almost as if she's projecting these songs to herself in a hair brush while bouncing merrily in front of her bedroom mirror. And the music (conjured largely by bassist Brian Betancourt and multi-instrumentalist Nathan Michel) is simultaneously atmospheric and muscular, with superb, bottom-heavy production from Shane Stoneback (Vampire Weekend, Sleigh Bells) that gives the songs a beefy '70s feel, in the mode of Fleetwood Mac's Rumours. Papini's semi-autobiographical lyrics sprout in foggy clusters of detail—depicting the ironic disconnect of New York City's overstuffed metropolis, where lonely, disillusioned souls wander aimlessly through mobs of faces, making plenty of social appearances but never true connections. There's also plenty of heart in Papini's vividly drawn world—New York seems to be an emotional and cultural roller-coaster that leads to an eventual dead-end, but Papini's characters are magnetically drawn to this utopian mirage, just as the singer was in real life.—Ryan Reed
21. The Lumineers – The Lumineers
The Lumineers' debut record is instantly gratifying—and not in the hasty, shallow way often found in pre-fab pop songs. While some records take days or months to properly digest, there's an instant connection here, and that camaraderie is evident both onstage and on the record. Neyla Pekarek's graceful strings, the steady roll of Jeremiah Fraites' on the drums, and the charming twang of lead singer Wesley Schultz generate a sense of warmth and candor that the recent folk revival has been missing. The rustic trio marries uplifting jubilee and poetic earnestness with ease. The foot stomping single "Ho Hey" builds momentum with a tambourine and carries the melody with spirited chants and hand claps, a track so cheerful and exhilarating, it seems built for a live stage. The album is overflowing with upbeat, Americana gems, but the real power here is found in the more somber tunes. Schultz and Fraites formed the band after Fraites' younger brother and Schultz's best friend died of a drug overdose at a young age. The pair picked up the pieces, forged a friendship through their mutual loss, and later found Pekarek and the formula for The Lumineers. They found a way to channel those more dark and vulnerable moments in the heartfelt highlights of their debut record.—Alexandra Fletcher
20. The Mountain Goats – Transcendental Youth
John Darnielle and his Mountain Goats have frequently been at their best while capturing characters in dark situations, usually struggling to get through. Darnielle's direct lyrics can pinpoint an emotion without limiting the utility of sharing that experience. On Transcendental Youth, the band takes us through a series of trials, flickering a light in a pursuit of something more. The album offers plenty of splendid moments, and Darnielle continues to show the strength of concreteness in his writing. His characters think in specific, idiosyncratic ways that allows lines like "I hide down in my corner because I like my corner" to be sources of character development rather than glib comments. Darnielle grounds his songs to keep them memorable and offer entryways back into something that continually seeks the transcendence its title suggests.—Justin Cober-Lake
19. Rufus Wainwright – Out of the Game
Few people twist the opposing aesthetics of lush and stark with the dexterity of Rufus Wainwright, the chanteuse with the steady aim on broken hearts and sumptuous agony. On Out of the Game, Wainwright does not disappoint: whirling string sections and a chorus of women exhale grief behind the brash songwriter who knows no shade of blue that eludes him. Using a Biblical metaphor as centerpiece, "Jericho" illustrates the tug of what one hopes versus how it shall always be; Wainwright's voice is pensive against the brass blasts and slightly faltering rhythms. And all the album's gear-shifting provides as much engagement as the full-frontal emotionalism. With a gentle accordion wheeze, Game concludes with the realization that churches run out of candles, banks won't give you what you need and in the end, all there is is the echo of your own broken heart. World-weary, it makes failure holy and survival a refuge that sustains. In the end, if that's all there is, he tenderly suggests that shall be plenty.—Holly Gleason
18. Kendrick Lamar – good kid, m.A.A.d city
Kendrick Lamar's debut LP opens with a prayer—"Lord God, I come to you a sinner and I humbly repent for my sins," begins "Sherane a.k.a. Master Splinter's Daughter"—and his personal quest for redemption bleeds into the next track (the not-so-piously titled "Bitch Don't Kill My Vibe") as he reminds us that "I am a sinner who's probably gonna sin again." Lamar's bleak candor is highlighted by voicemail messages from his family members that are expertly woven into the album's narrative. His father teaches him the true definition of responsibility; his mother pleads with him to return her car and later, towards the end of "Real," delivers what feels like the album's mission statement: "When you do make it, give back with your words of encouragement."—Bonnie Stiernberg
17. Andrew Bird – Break It Yourself
Andrew Bird follows the same definition of "quirky" that people use for Wes Anderson movies — his interests are idiosyncratic, to be sure, but somehow the definition feels too overreaching, like using Instagram and "hipster" in the same breath. His seventh solo album, Break It Yourself, will likely set itself up for those dreaded descriptors, from the titles onward. There are references to Greek mythology, to horrible international tragedies. There's a fake palindrome (how meta!). There is, per usual, quite a fair amount of whistling. It is, however, a bit more reserved than the earlier Birds. Long gone are the rapturous flourishes of "Fake Palindromes" and even further the weird but awesome swing revival phase in which he participated as a Squirrel Nut Zipper. What we're left with is a guy, with a violin, an embouchure of pure steel, and a set of sweet, gentle jams that will come to you with good intentions. Break It Yourself greets its listener like a friend-turned-lover making the first move: sitting on opposite ends of the couch, inching closer and putting its arm around you and by the end, you're curled up together, sleepy but overall content.—Lindsaey Eanet
16. Tame Impala – Lonerism
Midway through "Nothing That Has Happened So Far," a bulldozer of sublime psychedelia on Tame Impala's sophomore LP, a mysterious voice emerges from the swirl: "You're thinking about everything, aren't you?" it asks, bathed in fuzz, as drums tumble wildly and electric guitars shiver with flange. "I know it's crazy—just don't think of it like that / Nothing has to mean anything." Lonerism expertly balances heady textures with effortless melodicism. "Apocalypse Dreams" is a capital-E Epic, a modern psychedelic odyssey that grows catchier and stranger the longer it plays; "Be Above It" builds from a chanted vocal loop and primal drum pulse into a carnival of giddy hooks and flange. The show-stopping "Music to Walk Home By" sounds like The Flaming Lips re-scoring Magical Mystery Tour, stoned out of their gourds. Saying nothing rarely sounds this profound.—Ryan Reed
15. Jack White – Blunderbuss
It's a good thing the White Stripes broke up. If they hadn't, we'd still be suffering through overblown, overrated albums from a band that hit its peak sometime between 2004 and 2006. Instead, we get Jack White left to his own devices. This is a good thing. In addition to various side projects, opening a brick and mortar record store in Nashville, releasing music from the likes of Ted Leo, Nobunny, Flat Duo Jets, Davila 666, Tyvek—the list goes on for days, really—this year, he delivered the long-awaited solo debut Blunderbuss.It starts off with "Missing Pieces," a jaunty, familiar tune that Stripes fans will warm to easily. Ditto for its follow-up, "Sixteen Saltines," all echoing, distorted guitar riffs and White singing in a falsetto like he's still fronting that duo with the color-coded attire. It's not all a nostalgia trip, though. For instance, the schizophrenic, impossible-to-pin-down percussion of "Freedom at 21" is enough to make a sane man lose his patience. Which, of course, is countered immediately by the imminently listenable, gentle and melodic "Love Interruption" next, its acoustic guitar leaving the confused listener spinning and doubting himself, like when you lose your keys and feel positively insane. At the end of the day, White's still an enigma, and so is Blunderbuss, its mysteries unfolding in odd ways when you least expect it. Kind of like White's career, come to think of it.—Austin L. Ray
14. The Walkmen – Heaven
For a decade now, The Walkmen have cultivated a distinct mix of jangly post-punk guitars, deep bass lines, echoing drums, vintage instrumentation and Hamilton Leithauser's drawn-out, earnest vocals. Produced by Phil Ek, Heaven is fuller and grander, but the band's biggest evolution is reflected in the lyrics. The opening track, "We Can't Be Beat," marks a shift in tone to a more optimistic disposition—a shift that coincides with The Walkmen's 10th anniversary of their debut album. This is an established band. The guys grew up. They started families; all five members are now parents. This isn't the 20-something Leithauser who wailed about his increasing alienation on "The Rat," or who whined at the unfairness of life and gave up hope because others were winning. On Heaven, he reaches a conclusion. A series of cascading notes from a single guitar establish a reflective scene, and one minute and 15 seconds into "Line by Line," Leithauser reveals he knows how the whole thing ends. "The wicked all will die" and "the honest man survives." The Walkmen find some peace. By the end of the album, The Walkmen let disappointment seep back into the music—as if the optimism established in the opener's grand gesture couldn't last for 13 tracks. But Heaven is a testament to The Walkmen's triumph. After a decade, disappointment no longer possesses the power to defeat them.—Sarah A. McCarty
13. The Shins – Port of Morrow
A lot has certainly changed for The Shins in the five years since the band's last release. Frontman James Mercer sent the band through a full lineup change before putting The Shins on hiatus, choosing to focus on Broken Bells, his collaboration with Danger Mouse. Obviously, Port of Morrow came with a lot of hype and expectation. But right from the start, it feels like a Shins record, though with an incredible freshness to it. Mercer has admitted that working with Danger Mouse on Broken Bells alleviated his fears about working with producers, and it's pretty clear, even from a first listen, that the songwriter allowed for production to take a better seat on the new album. However, the production doesn't feel overbearing or intrusive. In that sense, it's a lot like the treatment on Chutes Too Narrow. The songs sound amazing while still retaining a very intimate, organic quality that makes them so powerful. The Shins' pop sensibilities and Mercer's stunning way with words shine brighter on this album than ever before.—Wyndham Wyeth
12. El-P – Cancer 4 Cure
Since Def Jux closed its doors, El-P has been lounging with a different crew lately, bumping bodies with a new generation of slackjaw internet-rappers. But he hasn't changed, really. Cancer For Cure is a shirked, claustrophobic, paranoid clutter of rhyming conspiracy theories. It's Def Jux to the bones, flexing brash, noisy, error-message beats, heavy on beefy, tough-guy rhymes and almost entirely void of pleb-pleasing hooks. The rappers, as usual, sound like they're having a blast pulverizing through chaos. There was something mystical about El-P's reawakening and subsequent return to the fold, like he'd arrive swollen with new angst, anxieties, and stories—but nah, this feels right at home, aligned with environment and eschewing any pacing or tension for a full-blown physical assault condensed into a single, brutal act. You'll hear cyberpunk futurism, evildoer cackle, reckless, antiestablishment ethos on Cancer for Cure, but mainly you'll just hear a lot of chaos—the sort of gritty, tech-savvy cynicism that's been missing from underground rap in recent years.—Luke Winkie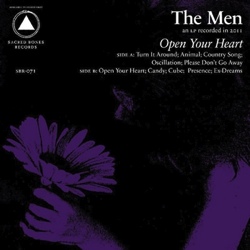 11. The Men – Open Your Heart
It's easy to up the ante in intensity again and again for a band like The Men, who made a name for themselves bashing out brutal garage-punk in 2011 with Leave Home. But their best album to date came from songwriters Mark Perro and Nick Chiericozzi taking a step back with this year's excellent Open Your Heart. We still see the band killing it with fuzzed-out, MC5-inspired riffage, but Open Your Heart shows incredibly sharpened songwriting chops with a super-catchy title track, the country-flavored "Candy" and thunderous opener "Turn It Around." And if the band's recent live shows, which mostly showcase new material, are any indication, we've got another great album right around the corner.—Tyler Kane
10. First Aid Kit – The Lion's Roar
Much in the same way the timbre of Swedish sisters Johanna and Klara Söderbergmakes' voices make them seem older than their years, the songs seem to be born out of lives lived much longer than their own. How is it possible that these young women have had the sort of life experience to write the stories they do? Their songs are filled with wisdom gained from memories that seem to stretch a thousand years or more into the past. These are the words of truly old souls. The Lion's Roar continues much in the same fashion as the folk duo's first record, but the material on the new LP feels a lot bigger due largely to the use of a full band featuring the girls' father as well as producer Mike Mogis and Nate Walcott of Bright Eyes. While the girls hail from Sweden, they have never been shy about their American influences. Their affinity for American folk and country music is clearly evidenced in "Emmylou," a beautiful track featuring swells of a pedal-steel and light taps of wire brushes on the drums. The song is of course named for legend Emmylou Harris and reveres her work along with that of others of her time and genre, including her duet partner, Gram Parsons, and June Carter and Johnny Cash. It's the centerpiece of a gorgeous record.—Wyndham Wyeth
9. Beach House – Bloom
Picking up where Teen Dream left off, Bloom is another solid output from the Baltimore duo, one that's distinctively Beach House—light, whimsical, almost delicate and not unlike an actual blooming flower. Alex Scally masterfully crafts entrancing, methodical guitar arrangements that pair perfectly with Victoria Legrand's gauzy voice to form a dreamy, almost ethereal-sounding pop album that's as sweeping as it is audibly beautiful. But lyrically it's full of painful imagery of unrequited love and letting go of something to which you still feel attached. That's the Beach House's formula: juxtaposing themes of heartbreak, loss and longing with hypnotic rhythms that build upon each other and careen hazily to a sparkling chorus. But the band does it with more force this time around.—Michell Eloy
8. Japandroids – Celebration Rock
With a music landscape that's leaning more and more toward electronics and heavy production, Japandroids turned heads by doing just the opposite with this year's eight-track, zero-percent-fat Celebration Rock. It's an album that's bookended by the triumphant sounds of fireworks, but the real explosions lie in the chemistry of duo Brian King and David Prowse, filling out the record with just guitar, drums and vocals. Celebration Rock exists as a testament that chant-along, simple rock songs still have a place in the greater discussion of music, and you'd be hard pressed to argue otherwise after hearing "The Nights of Wine and Roses" and "The House that Heaven Built."—Tyler Kane
7. Dirty Projectors – Swing Lo Magellan
Dirty Projectors have a history of creating delightfully grandiose records full of complex, sprawling arrangements and bizarre concepts. For the group's sixth album, Swing Lo Magellan, Longstreth decided to take an approach that focused primarily on songwriting. The album certainly features a good amount of the avant-garde stylings the band has become known for (intricate vocal melodies, peculiar guitar lines, skittering time signatures), but Magellan also contains what must be some of the band's most straightforward material. The source of Swing Lo Magellan's charm, for it truly is a charming collection, is that it's a record that doesn't try be anything other than exactly what it is. The album's closer, "Irresponsible Tune," is a haunting ballad that falls somewhere between a roots recording and a hymn. Longstreth sings like an evangelical preacher, but instead of crooning about "marching in the light of God," he proselytizes about music, singing, "In my heart, there is music. / In my mind is a song. / But in my eyes, a world crooked, fucked up and wrong." How's that for unguarded? It's not pretty, but it's direct and honest and unafraid to stand naked for the world to see its scars.—Wyndham Wyeth
6. Alabama Shakes – Boys & Girls
As far as supersonic rises to fame go, Jeremy Lin could stand to learn a thing or two from the Alabama Shakes. Undeniably at the center of Boys & Girls is Brittany Howard's ascendant balladeering, which allows the Shakes to explore a sound made famous by the twin giants of Motown and Muscle Shoals. Her voice races from falsetto to growl to wail so quickly that she often changes direction mid-word, and that dynamism gives even the Shakes' slowest songs a restless, animal energy that is impossible to ignore. Howard's sound contains distinctive elements of Janis Joplin's flint and spontaneity, Aretha Franklin's depth and power and at times even the sweetness of Diana Ross. Despite the tendency of listeners to lump the band squarely into the category of soul revivalists, Boys & Girls is best enjoyed not as an anachronism but as a fresh take on the sounds from a bygone era. The Shakes have said they look to punk and hard rock as much as anything else, and the melding of those influences with the band's rootsy, passionate appeal results in a style all their own, free of cynicism and brimming with vitality.—Eli Bernstein
5. Sharon Van Etten – Tramp
For 47 minutes on her breakout third album, Sharon Van Etten is right there with you, whispering her tortured lullabies into your ear in the most intimate manner. It feels like an artful exchange, a private conversation between artist and listener. Despite vivid, winding melodies; transcendent singing; and a who's who of indie-rock guest stars (including Beirut's Zach Condon, The National's Bryce Dessner and Wye Oak's Jenn Wasner), it's shocking how minimal, how fragile these songs are. Though there are dense instrumental textures rumbling in the distance, Tramp is built mostly on sparse acoustic guitar. Its revelations are fixed in that intimacy, that private conversation Van Etten has designed to share with you, and you alone.—Ryan Reed
4. Fiona Apple – The Idler Wheel Is Wiser than the Driver of the Screw and Whipping Cords Will Serve You More than Ropes Will Ever Do
Ever since Fiona Apple began to comprehend the darkest realities of pop celebrity, she's been on a tear, and all of her eccentricities seem to be intact on The Idler Wheel: the reliance on big words and jumbled phrasing, the delivery that's somehow both intimate and operatic, the seemingly nonsensical poem-as-album-title. But musically, it's gaunt and foreboding, with Apple's voice and piano squarely at the forefront, while tour drummer Charley Drayton adds ambient flourishes of percussion rather than rhythmic propulsion. The fact that she can't get out of her own head—can't even begin to write a song that doesn't build on layers of self-conscious self-absorption and gritty self-loathing—may in fact be one of her greatest and most distinguishing strengths as an artist. And for all her famed prolixity, Apple can also fire off a startlingly concise line that puts her entire life into a new perspective. "How can I ask anyone to love when all I do is beg to be left alone?" may be the most perfect lyric she's ever written, neatly summing up both her neediness and her self-possession. To her immense credit, Apple never flinches at such uneasy insights and insoluble contradictions, which makes The Idler Wheel a tough but rewarding listen. She may work in a form that's notorious for its introversion, but at heart Apple's a pop extrovert: She makes it painfully and gloriously clear that her pain is our pain, that her horrors are universal.—Stephen M. Deusner
3. Titus Andronicus – Local Business
"I know the world's a scary place/that's why I hid behind a hairy face," sings now beardless Titus Andronicus frontman Patrick Stickles in "My Eating Disorder." The eight-minute song is the centerpiece to the Jersey five-piece's third LP, Local Business, which trades in the eccentricity of 2010's Civil War battle cry The Monitor for more unfiltered personal tales set to stein-swaying pub punk. Stickles has the ability to write meat-and-potatoes punk that is smart, unpretentious and fun—even when he's taking on personal topics like… well, an actual eating disorder. This collection is the band's tightest and most cohesive, and they do so without losing any of the grit. Titus Andronicus has emerged over the past seven years as a formidable punk rock unit—both live and on tape. And whether Stickles likes it or not, he's become somewhat of a modern-day working-class hero. With Local Business, he again does us proud.—Mark Lore
2. Father John Misty – Fear Fun
J. Tillman was putting out solo albums long before he was in Fleet Foxes, and his latest, under the moniker Father John Misty, often recalls his old band. But it also recalls John Denver, Neil Young and, at times, The Band. It's also the best realization of that old, forgotten genre descriptor "freak folk"—something a little stranger and more imaginative than his old group, but with the same big-sky atmospherics. Leaving his given name and self-serious songwriting behind freed Tillman to embrace his acerbic wit, and a relocation to Hollywood freed him to embrace a little more theatricality. The result is a collection of a dozen clever, gripping songs that haven't gotten old after countless listens this year.—Josh Jackson
1. Frank Ocean – Channel Orange
As a guest voice on Watch the Throne or a modest presence in the rabble-rousing rap group Odd Future, Frank Ocean tends to leave a calming effect on everything he touches. It's interesting, then, that he seems at his most comfortable when he's making big statements, like the one he made with that letter he posted to his Tumblr on July 4, a response to a music critic who asked about gender pronouns on his new album. The letter, originally intended to be liner notes for the physical copy of Channel Orange, told the story of Frank's first love, who happened to be a male. It was a soft, lovelorn thing that reached for understanding, rejecting labels. "Whoever you are, wherever you are, I'm starting to think we're a lot alike," the letter began. "Human beings spinning on blackness, all wanting to be seen, touched, heard, paid attention to."
That right there, that compassionate understanding of human nature, is the guiding ethos behind Channel Orange, a very beautiful album about not-so-beautiful people. Prostitutes and pimps, drug mules and drug lords, rich kids with too much money to be happy, and at moments, the narrator himself—these are the cast of alienated, paralyzed SoCal misfits swirling around in Frank Ocean's moral imagination.
Restraint is key to the execution ofChannel Orange, a neo-R&B album that, for all its layered beauty, never overwhelms. Ocean's not one to shout his words, so his well-wrought stories reveal themselves as organic, integrated parts of the mix. From "Start" to "End," Channel Orange is a narrative album meant to be heard in the traditional manner. It sounds best when taken in that way.
The whispy "Thinkin Bout You" makes a case for Ocean as an R&B revivalist, while the sunny, Motown-inspired choruses of "Sweet Life" and "Forrest Gump" recall Stevie Wonder for all the right reasons. The dealer on "Crack Rock" is forbidden from attending all his family functions, discovering how "little he matters" when he winds up in the middle of Arkansas with nothing to his name but his crack pipe.
That's precisely the thing, though. In Ocean's imagination, these broken people do matter. The stories of their sad, empty lives have to be told—if, for no other reason than for their capacity to enrich our understanding of people who aren't like us. Across cultural, religious and lingual distances, he's grasping at commonality. Whoever you are, wherever you are, Frank Ocean has been starting to think we're a lot alike.—Lane Billings
Thanks to our 2012 judges: Rachel Bailey, Max Blau, Ryan Bort, Justin Cober-Lake, Philip Cosores, Stephen Deusner, Sean Doyle, Lindsay Eanet, Jonah Flicker, Laura Flood, Jessica Gentile, Holly Gleason, Beca Grimm, Douglas Heselgrave, Geoffrey Himes, Josh Jackson, Tyler Kane, Mark Lore, Laura Medina, Evie Nagy, Joel Oliphant, Dacey Orr, Zachary Philyaw, Hilary Saunders, Jason Schneider, Bud Scoppa, Alex Skidmore, Nathan Spicer, Bonnie Stiernberg, Jay Sweet, Brian Tremml, Dan Weiss