The Ah Announces Sophomore Album, Shares Dreamy Single "Watermelon Tears"
Photo by Jesse Harris
Music
News
The Ah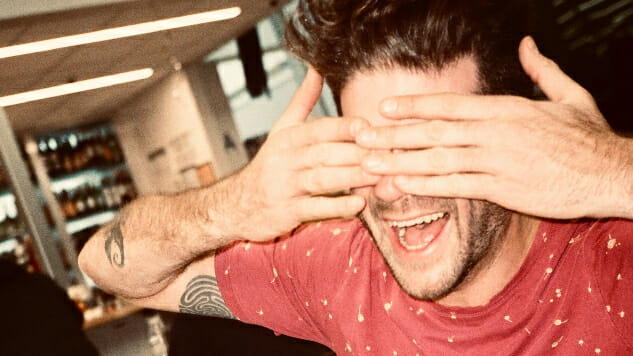 Drummer Jeremy Gustin has often found solace in collaboration. Whether it be working with David Byrne, The Strokes' Albert Hammond Jr. or R&B singer Kimbra, Gustin brings an unorthodox creative prowess to the music he crafts with others. At the same time, the artist has assembled his share of solo material with his enigmatic 2017 debut as The Ah, Common Bliss. Today (Dec. 16), Gustin has announced his sophomore LP, Mere Husk on NNA Tapes, sharing the album's lead single "Watermelon Tears."
"Watermelon Tears" follows the musically adventurous framework Gustin set in his last release, laying down a blissful repetition highlighted by a chorus of vocal samples. The toy-synth melody that opens up the song creates an overall feeling of childhood nostalgia that continues to resonate as the song opens into a wonderful drum pad beat incorporating a bevy of synthetic sounds.
The first half of the track sets the tone before a strange array of samples are released across the melody—people in hysterical states of laughter. From men, women, babies and maybe an Elmo, the song throws laugh after laugh between our ears. It's as joyous as it is unsettling. Without any vocals, these assorted laughs are the only thing tethering "Watermelon Tears" to humanity, displaying the happy energy of life in the midst of synthetic instrumentation.
Gustin, in his own words, explains how he arrived at his decision to accent the song with laughter and the inspiration behind its title:
I knew I wanted to add sounds or samples in the middle section and I experimented a lot with no luck. Ironically, as the song's title has tears in it, laughter seemed the best fit for the track. But having one person laugh wasn't quite right so I started experimenting by adding baby's, old people, and even some animals laughing. Somehow that seemed to work. Perhaps watermelon tears are the kind of tears you get when you laugh really hard. Sweet tears.
As the multi-talented artist he is, Gustin is releasing the forthcoming Mere Husk alongside his book of photography titled Foundscapes. Gustin's photographic ambitions tie into his musical craft as well, with his Bandcamp bio reading, "His eye is constantly drawn to the interplay of color, texture, and shape calling out to him from surfaces the rest of us might pass by without so much as a glance." Listening closely, there's no shortage of texture and geometry across his music, with "Watermelon Tears" standing as the first of the sonic treks to be found across the full project.
Mere Husk will be out Jan. 31, 2020, on NNA Tapes and can be preordered on Bandcamp here. You can listen to "Watermelon Tears" below and find the album details further down.
Mere Husk Album Art: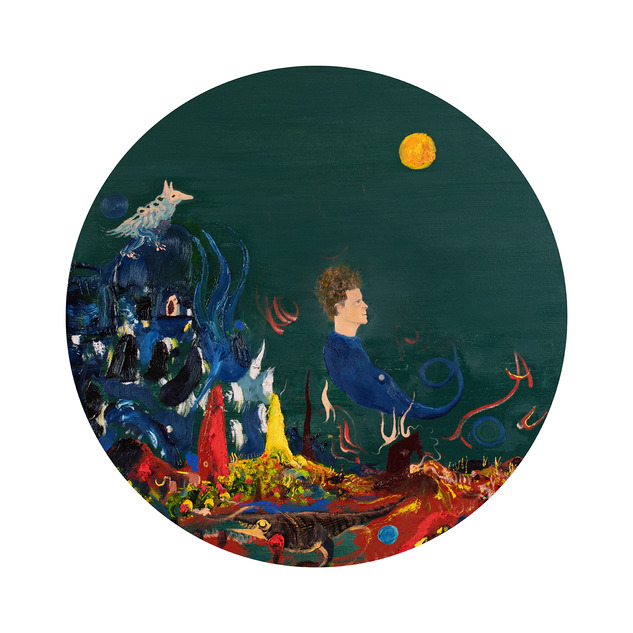 Mere Husk Tracklist:
01. Pepper Pupil
02. The Factory Girl
03. Just Relief
04. Mere Husk
05. Watermelon Tears
06. Frozen Teeth
07. Songs My Mother Taught Me
08. You're A Garden
09. Far Away
10. Herkimer Mohawk
11. The Berries
12. Smiling Lemon Tree