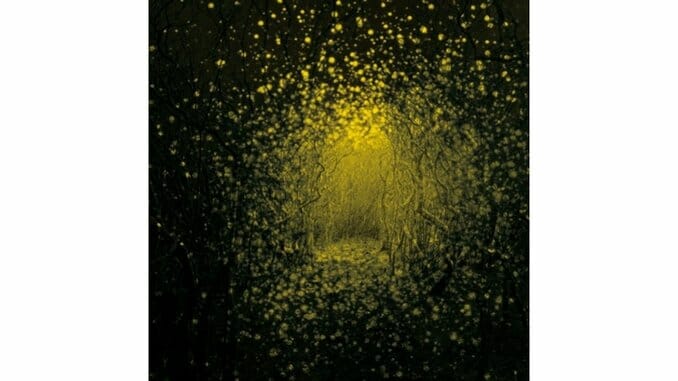 It's not often a band promises to scale down their dramatics on only their second label-released album. But then again, it's not often a band starts a career with an immense, devastating concept record about a dying patient and a beckoning hospice worker as a metaphor for a soured, gothic relationship. After clearing that lodestone from his brain, it actually makes sense that The Antlers' creative force Peter Silberman would want to take a breather. As such Burst Apart distances the band from the cataclysmic proportions of what got them signed, while remaining committed to their trademark atmospheric tension.
The good things I can say about The Antlers are the same as they were last time around. Silberman's feathery voice is still defiantly pure, floating high above the crystalline sounds of his backing band. Opener "I Don't Want Love" is quite an announcement, reaching its natural potency with his soaring, spellbound croon—a crescendo worthy of its earnest melodrama. Foamy washes of texture bridge the band's more tangible melodies with glinting, indistinguishable ethereality. And like last time, The Antlers play with their feet planted on the ends of the Earth—their combustible disposition always proud and ready to skyrocket without irony. They may have dampened their bombast a bit with an added emphasis of singular songs; "French Exit" and the delicate "No Windows" stick out on their own merit rather than the context of the album – but this is a band still using their simple, seductive method of building quiet texture into a crash of energy. They reach for the stars with every chance they get.
And they do hit the stars at the very end. "Putting the Dog to Sleep" might be the best song Silberman has written thus far—like most of his songs, it's wrenching, dramatic and ultimately triumphant. He croons like a soul singer, his voice occasionally cracking under the weight emotion, with each of his heavy admittances punctuated with a clashing guitar. However, the overall make-up of Burst Apart isn't quite as essential as the fiery intensity of Hospice—but then again, it also wasn't birthed from the ashes of an abusive relationship. As it stands Burst Apart is a record of big songs from a band that's good at generating big songs, and we should be relieved that The Antlers can be impressive without an overarching concept behind them.