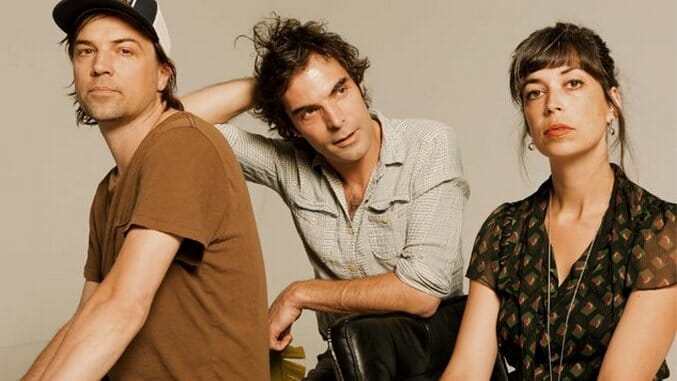 Daily Dose is your daily source for the song you absolutely, positively need to hear every day. Curated by the Paste Music Team.
It's been three years since the last Barr Brothers LP, 2014's Sleeping Operator, but today the Montreal-based group graced us with a new single and a new album announcement. Queens Of The Breakers is due out October 13 and features the nearly six-and-a-half-minute "You Would Have To Lose Your Mind" as its lead single.
As a band that has consistently questioned the limits of folk, blues and psychedelia, "You Would Have To Lose Your Mind" dives right into this swirling, evolving vortex of genre intersections. At once delicate and expansive, the single opens with Sarah Page's trickling harp plucking. Andrew Barr's deep percussion plods, but still with precision, keeping the tempo steady for other instruments and voices and ghosts to float in and out of time. As the song broadens, other strings swell and shake as Brad Barr's vocals lines mimic his guitar riffs in the style of traditional American blues.
Yet, "You Would Have To Lose Your Mind" seems to cling to a sense of humanity, even in its ethereal wanderings. Both Barr brothers became fathers and lost loved ones between albums, and Queens Of The Breakers is subsequently imbued with the reflections on those transitions.
Take a listen to "You Would Have To Lose Your Mind" and look out for the Barr Brothers' third LP, Queens Of The Breakers, due out October 13 via Secret City Records.