Beatles Fan-Club Holiday Records Get Long-Awaited Release
Also on the way: A deluxe anniversary edition of Sgt. Pepper's Lonely Hearts Club Band.
Music
Features
The Beatles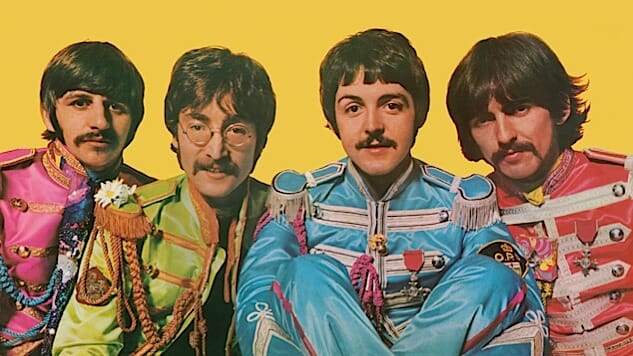 Every December between 1963 and 1969, The Beatles recorded jolly holiday messages onto flexi discs and mailed them to their fan-club members, whom they called "Beatle People." Those recordings have never been released to the public until now.
On Dec. 15, Apple Corps Ltd./Capitol/UMe will unveil The Beatles' seven holiday musical messages on 7-inch colored vinyl singles as part of The Christmas Records box set. The limited-edition set offers each vinyl single with its original artwork, along with a 16-page book with recording notes and reproductions of the fan club's National Newsletters, which were mailed to members every December. You can preorder The Beatles' The Christmas Records box set here.
But that's not all! Also on Dec. 15, the Deluxe Anniversary Edition of 1967's Sgt. Pepper's Lonely Hearts Club Band will get a debut in high-definition digital audio. The new edition includes 18 additional tracks, including alternate takes for every song, newly mixed in stereo. Happy holidays indeed! Check out a trailer for the package below, and read here about The Beatles' follow-up to Abbey Road that never saw the light of day.