This is the fifth time that Paste has named The 20 Best Bands of the Year, and looking back at previous lists, most of these acts have endured. And we have no doubt we'll continue to see names like Alvvays, Sturgill Simpson and Sylvan Esso for years to come. And unless you're a music geek of the highest order, we're also confident that you'll find some others on this list that you didn't know. There's nothing like stumbling across a new group of musicians or solo artists and realizing you're hearing something special. That's what these 20 acts did for us in 2014.
20. Jungle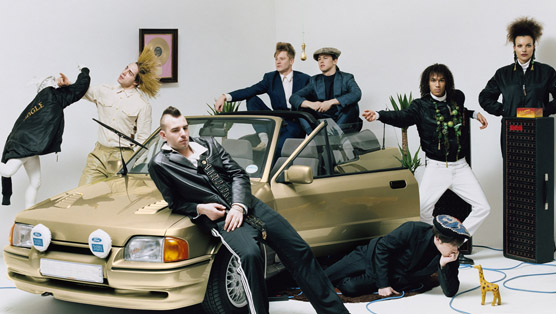 For a band whose name keeps getting brought up in close proximity to the word "anonymity," Jungle's sound sure suggests a strong sense of identity. The two men behind this project, who are going by their first initials J and T primarily, don't view their reclusiveness as a publicity stunt but as a way to keep their art free from egotism.
"One of Jungle's key mantras is that we never self-promote ourselves," they said via email. "The only way that you can ensure that people make an honest connection with your work is by letting them find it themselves or through word of mouth. I can safely say that Jungle will never have a Twitter account. It's just not about that for us. If people want to spread the word on our behalf then that's the coolest thing, and the most humbling."
This view of community and connectivity also colors the way they promoted their debut. Their music videos featured dancers and other talented friends, not J or T themselves. Whether Jungle is best viewed as a musical project or artistic collective is still up in the air, especially considering how much faith the two centerpieces have in their compatriots.
The hip-hop these two must've grown up listening to definitely factors into their sound, given the emphasis on beats and basslines. Add to that a healthy smattering of soul and dance and you're beginning to get a handle on the treat you're in for when you listen to this record for the first time. Jungle's debut definitely sounds like progress. It knows enough about what came before it, both musically and on a more wide-scale level, to be able to take 2014 a few steps forward in the soul, R&B, dance and alternative rock departments. Even though everything is changing, Jungle wants to be on top of the present without giving in to its pretenses and weaknesses. And, with an attitude like that, it's pretty exciting to think of what they're going to come up with next.—Mack Hayden
19. Jessica Hernandez & The Deltas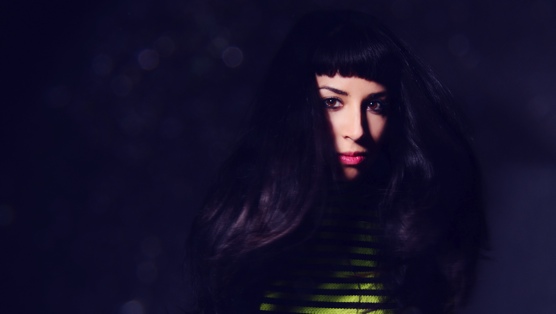 Jessica Hernandez has always been busy. She's been singing since she was three, (her staggeringly beautiful singing voice deceives, as she's had no formal training). She balanced her studies with singing in the choir and performing in every school musical. When she wasn't in school, she helped her parents in the family bakery located in southwest Detroit.
A singer and multi-instrumentalist, Hernandez is self-taught on everything. She started getting serious about music after high school. She taught herself guitar, keys and, more recently, drums, while penning notebooks worth of experimental folk songs through her late teens and early 20s.
"With every recording I've learned more about what I want to do," Hernandez told us earlier this year, "but, then, also, what I should have done. By putting out so many weird E.P.'s by myself early on, it helped me learn what I should be doing for ( Secret Evil)."
Her voice is both smoky and scintillating, and her style is varied. Some songs harken to an old world cabaret only to be kicked up by a meaner, modern indie-rock, while other songs strike a candlelit lounge-pop aesthetic electrified by weird synth effects and danceable rhythms. Hernandez has been consistently expanding her sound, leading into an adventurous amalgam of blues, vocal jazz and neo-soul that ever-sharpens the chip on its shoulder with a ratcheting of rock.
But as tremendous and delicate her singing voice is, she was beginning to just consider music as merely a dream, something she would just do on the side between working at her parents' bakery. But, when she got a call on her cell phone from the iconic jazz label Blue Note Records after they had heard her sing, that was the reassuring sign she was on to something, boosting her to take music from being a dream into more of a reality. Now that dream comes true.—Jeff Milo
18. Angel Olsen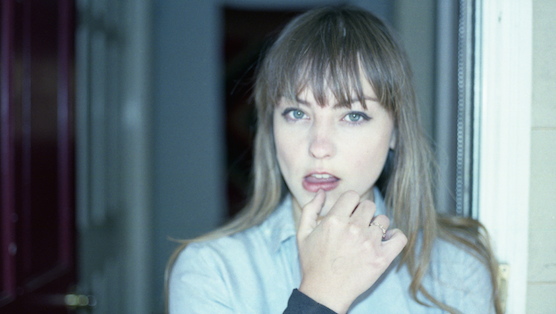 Angel Olsen, the commanding 27-year-old songwriter who cut her teeth in Chicago's music scene for roughly seven years, had grown tired of life in the Windy City. She felt stifled, rather than relieved, upon returning home from tours despite being near her friends in a comfortable place. She needed something to change.
"Everything there was just soaked in memories," Olsen said when we talked to her back in August. "Not necessarily bad memories. … But I couldn't tap into it anymore. I started to feel the harshness of going back to a very busy place where everyone is trying so hard to be unique and trying so hard to be an artist."
Olsen decided to move to Asheville, N.C., where she'd made her latest record, Burn Your Fire For No Witness, with the help of acclaimed producer John Congleton (Modest Mouse, The Roots, St. Vincent). At the time, she joked with Mark Capon, her manager, and Jon Hency, the owner of her former label, Bathetic Records, about making the indefinite move to the west North Carolina city.
Months later, she ended up relocating to the 86,000-person town in the midst of a whirlwind year that included signing a new record deal; the release of Burn Your Fire For No Witness, her captivating, melancholic new record; and a constant string of tour dates. In her weeks off the road, Olsen said she's felt comfortable with the pace of life offered in the town nestled in the Blue Ridge Mountains: "I really enjoy and appreciate a place that isn't about moving constantly and isn't about trying to be distracted with all of these things on a day-to-day basis. It's teaching me that I don't have to do anything quickly. I don't have to write if I don't want to write. Part of my writing is living well."
The album, part of so far has proved successful enough to allow her to travel the world, sell out shows and engage with fans—all with her trusted band that's comprised of guitarist Stewart Bronaugh, drummer Joshua Jaeger and bassist Emily Elhaj.
"There's nothing else I would rather do, of course, but there are eras for everything."—Max Blau
17. Odesza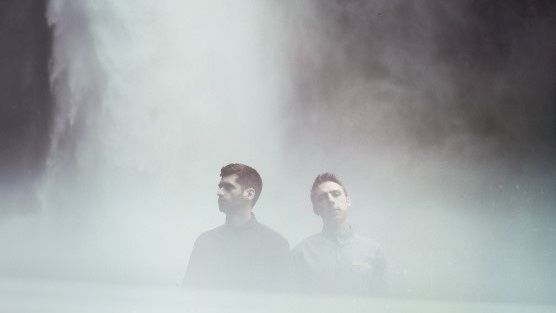 This isn't EDM, yet it makes everyone who hears it want to dance. And throw on our headphones and soak it all in. It's the balance of high energy and relaxation. ODESZA, a production duo out of Seattle, eschew the bubble-gum "gutz-gutz" and robotsex sounds typical of electronic music today. ODESZA arrives instead with "tasteful electronic," as member Clayton (Clay) Knight half-joked to us this fall.
There's a certain finger-on-the-pulse feeling with ODESZA. Their grasp on the direction of electronic music sets them apart and they're becoming the gold standard of acts born from sounds exchanged on the internet. "We take elements from classics and try to blend them into something unique. But we keep it tasteful, to not feel like we're using a trend or taking a piece because we know its popular," ODESZA's Harrison Mills said.
For every headbanger the duo plays live, there's also the chill-out music for the crowd to just have a drink and smile to the beat with a subtle sway. "In Return is a mix of our love for headphones music and how we've been playing lots of shows, getting the crowd moving and adding energy to our set," said Clay.—Adrian Spinelli
16. BANKS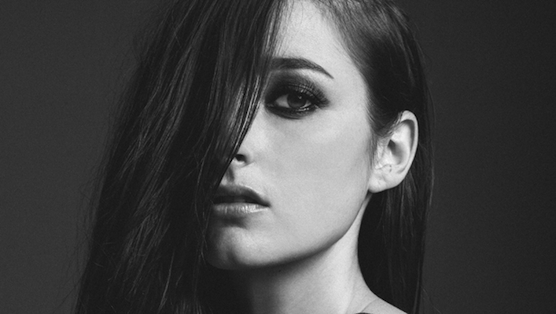 Jillian Rose Banks, known as BANKS, isn't afraid to carefully use voice as her instrument. She switches easily between low R&B and floaty pop, her vocal range the thread that leads us through the 18 tracks on her debut full length Goddess. BANKS uses her distant, vibrating vocals to tell the common tale of failing relationships and reveals more than seems possible through just one thing—the art of singing. Infinitely cool, her voice scratches at the skin.
BANKS brought together an impressive roster of hip producers to propel the music to atmospheric heights. Shlohmo worked on the album's stand-out track "Brain," and Sohn collaborated with the singer on "Waiting Game." The result is complex, modern and uncontrollably hot. It's a debut that dances, ebbs, flows, fuzzes and wraps you in low-lit room with a lover you never liked that much.
—Alexa Carrasco
15. MØ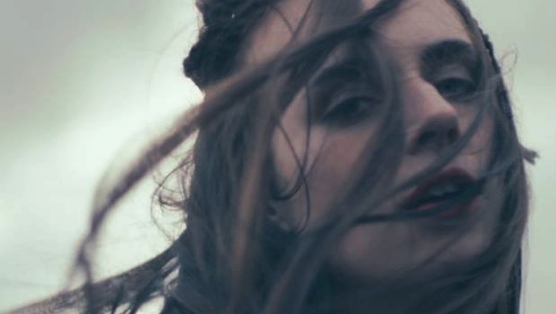 MØ, the Danish pop sensation who gained international attention through her electronic collaborations with AVCII and Diplo, released a debut album this year, No Mythologies to Follow, that's managed to turn heads in both the critical and commercial worlds. Borrowing from Lana Del Rey's aesthetic, MØ has crafted a fun romp that could warm the cold winters of her homeland.
MØ is working in the other fine traditions of pop, too. Single "Never Wanna Know," clearly meant to transition away from the dance scene and show her range as a songwriter, sounds like "Take My Breath Away" as sung by a '60s girl group. The horns and handclaps of "Pilgrim" are vivid and crisp, allowing MØ's playground vocal flutter to float effortlessly over the track, adding harmonies and other thickeners until a tapestry replaces what previously had looked like plain fabric. It's quite lovely, surpassing her bold pop aspirations and achieving a transcendent moment, her potential never looking brighter.
"Don't Wanna Dance" is nearly as strong, its title foretelling the choreographer's dream track for the year so far, the four-on-the-floor snare snaps offering visions of marching band demonstrations, tap recitals and any other peppy, light-hearted activities.
Perhaps, but with Lana hard-pressed to get a clean slate from music writers and more discerning fans and Lykke Li renouncing pop in favor of being a songwriter, MØ has a pretty open lane to the basket after No Mythologies to Follow. Smart money says she'll score.—Philip Cosores
14. Ought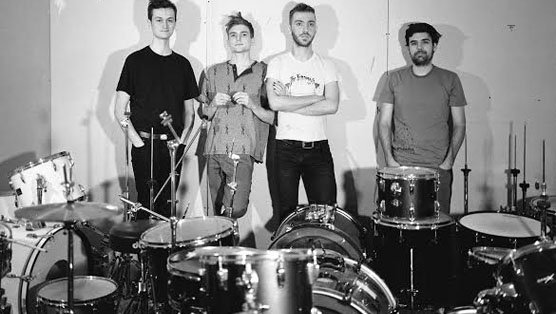 While the three Yanks and one Aussie in Montreal-based Ought were recording More Than Any Other Day, inspiration could be found just by looking out their window. It was spring 2012 in downtown Montreal and tens of thousands of students and supportive demonstrators were protesting considerable hikes in tuition rates proposed by the Quebec Cabinet.
"[Seeing] people marching in the street each night, it definitely felt like something real was happening," drummer Tim Keen recalls. "It profoundly affected the way we make music. I remember this subtle shift. It's hard not to recognize that when we talk about the record or what we are as a band. Not that we are a direct response to that."
Keen is from Melbourne, Australia, and his accent charmingly slants the pronunciation of Ought's name when he meets new listeners (he often has to spell it.) Tim Beeler (vocals/guitar), Ben Stidworthy (bass) and Matt May (keys) are from the States, growing up in New Hampshire, Oregon, and New Jersey respectively—each came to Montreal for school.
The opening track's rhythms set this strangely groovy march—something anthemic, something one could almost dance to—while these rustled guitars clang out tight resonations spurring the vocalist's very first lyric, presented as a forceful grunt, something like the clearing of the band's collective throat. The album's full of questioning lyrics that will get you thinking hard about your own life, even as you're simultaneously grooving to those post-punk inclined rhythms or musing on the intertwining timbres of guitar and violin—Jeff Milo
13. The Family Crest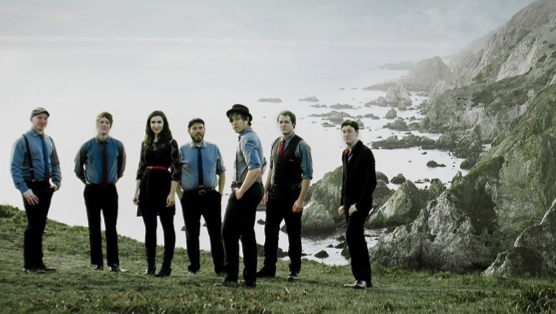 Plenty of singer/songwriters get tired of making music alone, but few if any have responded as thoroughly to that feeling as The Family Crest's Liam McCormick. Since forming the band with John Steerlin in 2009, he's expanded the San Francisco group to a six-piece. Then when it was time to record an EP, he invited all his friends to come play on the record. But that still wasn't enough. He ended up putting an ad on Craig's List inviting musicians throughout Northern California to contribute, getting 80 people to play on Songs From the Valley Below.
This year the band released its first full-length album, and the number of contributors (or the "Extended Family") was up to 400. I joked with McCormick that he's going to need to hit 1,000 next time, and he responded with all seriousness that that was the goal. It all might feel a little gimmicky if the music wasn't so great. Even with just six people on stage, The Family Crest's sweeping orchestral pop can hardly be contained by the small clubs the band is playing. It feels like bigger venues are just around the bend.—Josh Jackson
12. Girlpool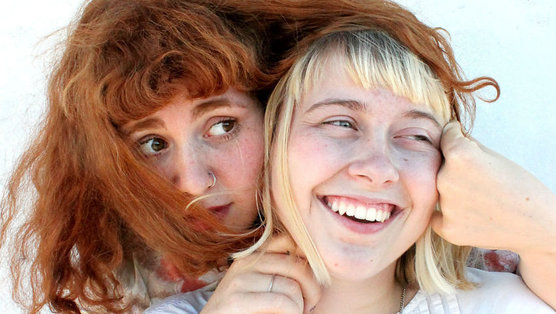 Friends throughout the truly tough part of life—high school—Harmony Tividad and Cleo Tucker are like the baddest girls in school, screaming their girly rage through the hallways. But the duo isn't cutting class just to frolic in the fun and play guitar. No, they have a message and they'll sing it loud and banging. On their self-titled debut EP, Girlpool tackles themes from slut shaming and self expression to Saturday night and drunk boys. It's girl power at its unwavering height—difficult and fun.
Bratty and wild, the Los Angeles duo is relentless. Their voices challenge each other in a back-and-forth battle of scream and song, separately unique and together defiant. It's a magnetic combination that's impossible to ignore. Tividad and Tucker throw a party, lace their boots and stomp their melodies into our brains. And they do it all without a drummer.—Alexa Carrasco
11. Lydia Ainsworth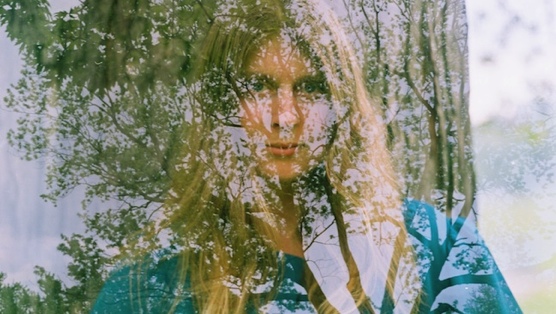 Photo by Jessica Upton Crowe
All it took was encouragement from one of the most courageous vocalists of the 20th century to get a New York University grad student (and Toronto native) to sing. Thus became Lydia Ainsworth, Joan La Barbara protégé, whose fractured-fairytale, electro-etched chamber music skirts, like the Grimm brothers' best, a widening chasm of unspeakable terror. Whether that chasm is an encroaching technological age or something way more personal, naming her influences and guessing at her fears aren't fair ways to describe Ainsworth's debut. Because the lush Right From Real is something altogether so much more immediate: pop with a perfectionist's bent poised irrevocably on the cusp of a complete breakdown.
From first track "Candle," in which a well-made bed of strings gives way to first Ainsworth's confident voice (why she'd avoid singing is anyone's guess) and then the dissolution of the same—her harmonies faulting, flickering like the flame of the light source she names—through a bleeping choral séance ("White Shadows"), unnerving hymns to robot religions ("Malachite"), and certifiably radio-ready hits fringed with face-melting fog ("PSI"), Ainsworth's first album is more than impressive, it's impeccable. And it's all there in the name: she pulls order from chaos; she extracts the "right" from the "real." Not because she feels obliged to temper her more experimental tendencies with pop trappings, but because in the neatness of a traditionally minded song, the more unwieldy, destructive sentiments of her art burn ever fiercer. It is a fierce debut, after all, and being Lydia Ainsworth's first, one wonders where she has to go from here. Like Grimes, who similarly found her voice on Montreal label Arbutus, Ainsworth's gift for melody and effortless arrangements will undoubtedly mean bigger things. But if Right From Real's tendencies are any sign, she's heading face-first deeper into that chasm. Things are about to get really real.—Dom Sinacola
10. Perfect Pussy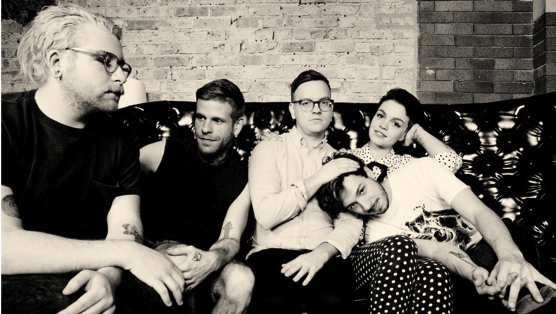 Photo by Drew Reynolds
What's in a name? If you're Perfect Pussy, there's a lot. The Syracuse hardcore band started gathering its members at the top of 2012, right around the time that Pussy Riot rose to international eye level. The Russian punk-rock collective wasn't the first band ever to use Pussy in its name, but it was the biggest, maybe ever, to thrust the reclamation of that negatively connoted, gendered word right into the face of the mainstream. Perfect Pussy isn't anywhere near as political as Pussy Riot, nor is it trying to be. But if you slap the "P-word" on your band name nowadays, you're either trying to make your parents really uncomfortable or, if you're down with feminism, you're aiming to make a statement through re-appropriation.
Frontwoman Meredith Graves opts for the latter with Perfect Pussy. She has claimed that the name is intended as both a body-positive reminder and as a subversion to the word's usage in popular vernacular to define something undesirably soft and feminine. Graves and her bandmates—bassist Greg Ambler, guitarist Ray McAndrew, drummer Garrett Koloski and engineer/producer Shaun Sutkus—offer their rewrite of that meaning with their ferocious debut album, a 23-minute rush of guitar scrawls and noisy tangles out of which the full-frontal lyrics barely manage to escape.
The eight-song release is a runaway train, screaming down the tracks but controlled enough that it never runs off the rails. Graves has got a pretty scream that's more melodic than most, a credit to her background in opera and jazz vocal performance. But it's intentionally buried in the mix, making her less of a lead singer and more of a blended part of the band. Say Yes comes at you in bursts of assault, all fits and starts and high and low extremes. Extended outros that bleed from one song to the next offer moments of repose, like the heartbeat wub at the end of "Bells" and the distant, warped wiggles of guitar notes that take you from "Big Stars" to "Work." These segments give your ears just enough recovery time before Perfect Pussy is on to the next one.
There's a lot of barefaced emotion to Perfect Pussy's music, but Graves is no bleeding heart. "I know nothing lasts forever/ I know that hurt can go on and on," she sings on "Driver." That's about as close as she gets to being forlorn, and then she follows it with, "'Cause I eat stress and I shit blood/ And buddy, I'll tell you, it never gets better." There's nothing undesirably soft about the feminine voice of Perfect Pussy.—Christine Werthman
9. Frankie Cosmos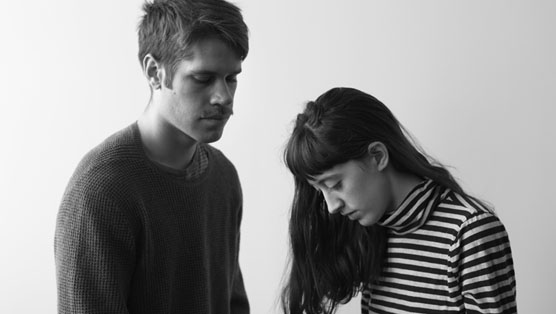 Photo by Brigitte Lacombe
Greta Kline never expected to be here. In 2009, at age 15, Kline began writing and recording music in her bedroom as catharsis, just another way to pass the time following otherwise dreary school days. But five years and more than 40 Bandcamp releases later, the indie DIY singer/songwriter has gone from recording her adolescence online via indie-pop/anti-folk snippets to releasing Zentropy, her first studio album, under the Frankie Cosmos moniker.
Kline is a rapid-fire writer of her songs, few of which stretch to the two-minute mark. She suggests this habit comes from her complete contentedness to forgo the standard verse/chorus/verse structure. If a catchy indie song can leave a listener agonizing for a few more precious seconds, mission accomplished. Zentropy's de facto single "Birthday Song" best showcases how infectious melodies can so satisfyingly blend with the singer's acerbic assessments of city life, all usually in the span of 70 seconds.
"I don't purposefully make them short," she explains. "I think the more stuff life puts on your plate, the less time you have to reflect and think about what you're taking in. That's why I love short stories. I actually did manage to read [Saul Bellow's] Seize the Day, which was really good. But it's hard when you're busy. Everything I do, whether it's reading or thinking of music, I have to base off of how much time I'll be spending in a car or on a subway."
So what's in store for the 19-year-old Manhattan native beyond Zentropy? Kline's true aspirations are in the recording studio, but she makes a special note on the importance of preserving her lo-fi demos along the way.
"I really love the idea of archiving everything I make. It's like a journal for me, so I'm not going to omit anything. I guess I'm kind of embarrassed at [some of my earliest work], but I would never take it down out of shame because I really think it's cool to see the process of how I've changed. It's something I'd like everybody else to see, too."—Nick Petrillo
8. Lee Bains III & the Glory Fires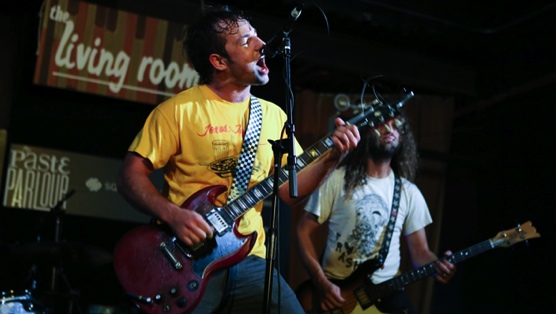 Photo by Laura June Kirsch
Lee Bains caught my attention before I even saw him perform with his band, The Glory Fires. Some guy was out in the audience early for the local openers, and he was really going for it. The place—Atlanta's Earl, which hosts rising acts like Twin Shadow, was empty enough that you couldn't help but notice his dancing and screaming. He sang in a way that made hanging back and timidly sipping a PBR feel kind of embarrassing. An hour later, that same guy took the stage, and it's this contagious authenticity that drove Bains to create music, dating back to DIY shows in high school.
"I saw a bill of four bands, none of which sounded anything alike and none of which sounded anything like anything that was extremely classifiable or popular or whatever at the time," Bains says. "And that was kind of the moment for me when I began to quit thinking about music as belonging to a genre and thinking about music more in terms of its particular mission or more of a philosophical level… A lot of these bands that were really resonating with me seemed to have a solid vision at their core, and that's what I wanted to do."
This devotion to a vision drives Bains and The Glory Fires' music beyond the momentary exhilaration of any single live performance. Lyrically, Bains tackles tough history in the context of his own experiences, acknowledging the negative in a way that begs for another story to be told. "I know the new architecture's largely depressing / and the politics are pretty regressive," Bains sings in "The Weeds Downtown," a Southern-fried rock gem from the band's Sub Pop debut, Dereconstructed. "But ain't shining a light on what's dark / Kinda your thing?"
For now, Bains' honesty is apparent: in his unrestrained lives show, in his wary but boundless appreciation for the city and the region that built him. For music's sake, let's hope that his journey towards expressing that honesty is only beginning.—Dacey Orr
7. Courtney Barnett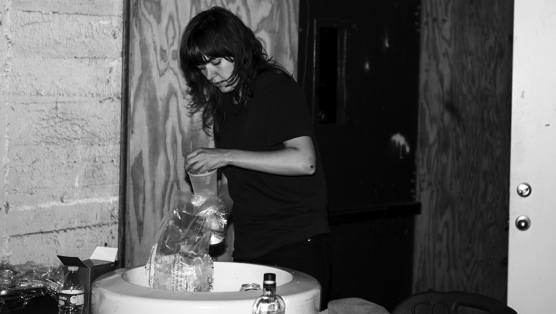 Photo by Philip Cosores
When it comes to storytelling, Courtney Barnett is as clever they come. The Australian singer/songwriter garners her share of giggles and smirks with songs that tackle situations from hilariously unsuccessful amateur gardening (aptly titled "Avant Gardener") to drunken dreams where artists "made their paint using acid wash and lemonade" (in "History Eraser"). For every whimsically stoney lyric on The Double EP: A Sea of Split Peas, there are equally as many moments of sheer shred-ability from Barnett's left-handed tail-spins on the guitar that often feel like she's channeling Kurt Cobain. Barnett's musings are catchy and endearing. She finds ways to loop guitar solos into poppy verses, yet she avoids extremes. On "Are You Looking After Yourself" she opens with a twangy guitar into her isolated vocals that then lead to a full-on-folk implosion that's utterly danceable. She repeats the pattern as it intensifies with the existential proclamation of "I don't need to 9-to-5, telling me that I'm alive!" Lines and song structures like these render Barnett incredibly likable. There's a confidence in place that make her American debut one of the most flat-out-fun records of the year.
And that same slacker-anthem cool that permeated Courtney Barnett's "Avant Gardener" materialized in her live appearances. At this year's Pickathon festival in Portland, Ore., Barnett somehow bridged her heavy-lidded linguist/bard vibe with an effortless affinity for grand guitar posturing and easy-does-it punk-lite mojo in a Kurt Cobain t-shirt. If all her sets were like this (and there's little reason to presume they wouldn't be) then she's got to be one of the most charming, whip-smart performers currently touring the world.—Adrian Spinelli and Ryan J. Prado
6. Tove Lo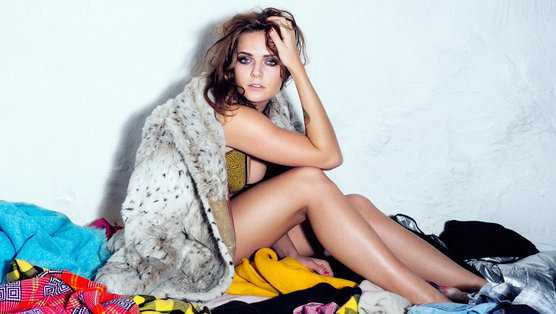 It takes a second listen to realize that Tove Lo is a tortured soul. And if not that, she at least has a knack for hitting listeners right in the gut. Hidden behind a thick veil of club-ready beats and effects lie the Swedish songstress' fears and narratives of dissolved relationships.
Before she broke out with Truth Serum and earworm single "Habits (Stay High)", Tove Lo worked as a songwriter for contemporaries such as Icona Pop. She then pursued a solo career to support songs that were too personal.
And while Lo's material is musically uplifting, there's something that leaves you feeling depressed: her stories. Even her more positive lyrics, like "Baby listen please, I'm not on drugs, I'm not on drugs, I'm just in love," are touched with a tinge of sadness. Lo's killer, though, is "Habits (Stay High)", where she self-medicates with drugs, sex and alcohol to distract – not even heal – her broken heart: "Spend my days locked in a haze/ Trying to forget you babe/ I fall back down… Gotta stay high." Listen to Queen of the Clouds without getting bummed out – we dare you. —Sarra Sedghi
5. St. Paul & The Broken Bones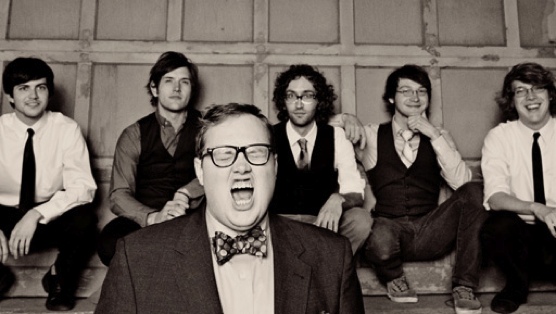 St. Paul & The Broken Bones is not a band that's easily ignored. The Birmingham-based sextet gets in your face—literally—during shows, and manages to transfer that that intensity to each of the 12 songs on their debut LP Half The City. With strong roots in the Pentecostal church, frontman Paul Janeway seems to deliver entire sermons in three-and-a-half-minute opuses throughout record. He narrates entire parables like "Grass is Greener" and "Like A Mighty River" in his emotive tenor that evokes both preacher and crooner. And the built-in, two-man brass band arrangements add depth, rhythm and soul to Half The City, especially on tracks like "Broken Bones & Pocket Change" and "Sugar Dyed."
Inspired by funk and R&B acts like Prince, Sam Cooke and Otis Redding, St. Paul & The Broken Bones understands the power music has to make you weep, dance and rejoice, sometimes all at the same time; each track on Half The City serves one or more of those roles. So while the band released its first EP, Greetings from St. Paul & The Broken Bones, in 2013, it's this full-length debut that serves as the ultimate conversion for believers and heretics, alike.—Hilary Saunders
4. FKA twigs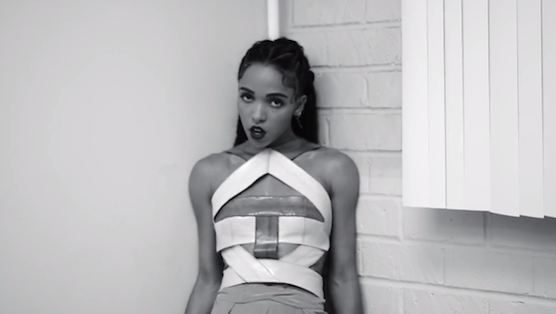 Since FKA twigs slipped into culture behind a mutated face, disembodied and spinning nervously in the surreal video for "Water Me," nearly all of the visuals accompanying her music have focused on the body. "Papi Pacify" stitches together loops of the 26-year-old songwriter submitting to a male partner in cinematic black-and-white. In "How's That," a virtual body shivers and deflates, the human form reduced to its surface area and then glitched past recognition. On the cover of her first full-length album, Tahliah Barnett appears twisted, her features subtly distended. A glossy bruise blooms over her face. Elsewhere in the album art, she appears to have caved in completely. She's mutilated, broken, but never seems to be in pain.
On LP1, twigs works nuance back into a genre that over the past five years has been exposed, flattened and drained of life by The Weeknd and his imitators. Even How to Dress Well gave up on it this year, trading in his sexless, sentimental R&B for broader pop strokes. "PBR&B," as it was sardonically dubbed, became a channel for white male melancholy, for vague sadness instead of the active desire of its early '90s inspirations. LP1 flips the script. It's a record that drips with sensuality and, yes, sex in all its dynamics and complications.
But the steamy details in the lyrics might not reveal themselves until the third or fourth listen. That's the trick twigs pulls: Her outer layers hint at innocence. At first glance, that record cover might look like a cartoon character, an anime girl with a tooth gap. Give it a few more glances, and it starts to resemble nothing more than Rihanna's battered face in doll form: a candy-colored wound.
These tensions—between desire and pain, lust and satisfaction, sanctity and profanity—percolate through her music. With both immediate appeal and density that demands long-term digestion, LP1 is one of those rare debuts that manifests a fully-grown, deeply engaging sound. Rather than align herself on one side of the dichotomy between crude sexuality and neutered sentimentality, twigs allows herself to be complicated. She thrives because of it.—Sasha Geffen
3. Sylvan Esso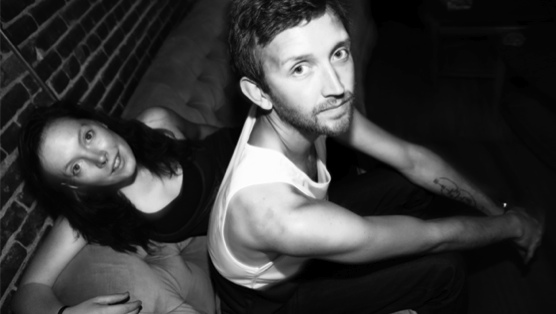 Photo by Jeffrey Delannoy
Mountain Man's Amelia Meath and Megafaun/Made of Oak's Nick Sanborn represent a study of contrasts. Together as Sylvan Esso, they create synthy pop songs falling somewhere between Poliça, tUnE-yArDs and Autre Ne Veut.
Starting off as part of the Appalachian-inspired trio Mountain Man, Meath brings a strong folk influence to Sylvan Esso. Her melodies are unwavering; she conjures a new one in each song using her soft and soothing voice against Sanborn's beats and production. And Sanborn, who played bass with Megafaun and recently started experimenting with electronic music and producing under the name Made of Oak, juxtaposes her vocal purity with deep dubstep, jarring counter-rhythms and the kind of buzzing that household electronic devices seem to emit before they explode and sizzle in defeat. Under Sanborn's direction, her voice becomes malleable—sometimes an echo of itself and other times a wordless source of harmonic veneer.
As a result, Sylvan Esso's self-titled debut is as cerebral as it is sexy. "H.S.K.T.," the most uptempo on the record, works equally well in a club as it does through headphones. The opening "Hey Mami" serves as commentary on neighborhood catcalling; each time Meath adds another verse or repeats a chorus, Sanborn layers on another bubbling rumpus beneath her clear soprano. "Could I Be," with Meath's delay-pedal addled voice creating triplets against itself, coyly alternates between soft subtlety and bold advances.
And so the whole album feels like jigsaw puzzle of disparate genres fitting together in strange and lovely ways. In fact, it might just be the greatest crossover sleeper success of the year.—Hilary Saunders
2. Sturgill Simpson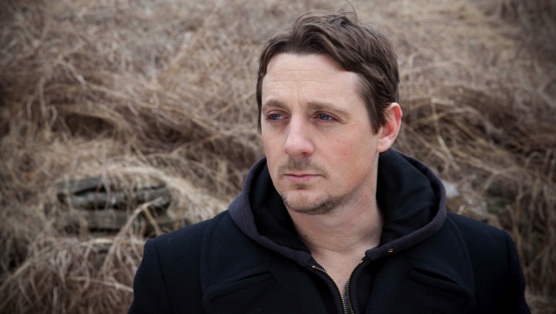 Photo by Crackerfarm
With the exception of a few artists, modern country has taken a hard left turn for the worse over the past two decades. Ask some people, and they might even say country's become a shell of its former self. Sturgill Simpson is not one of those people—mostly because he doesn't seem to care what is happening within the confines of the country music world. Instead the Kentucky-born singer looks to more far-out places.
One of the first things you'll notice is Simpson's voice, which conjures the ghost of Waylon Jennings. In fact, that's how I discovered him. I was walking outside a small venue at Portland's Pickathon music festival last summer, and Simpson's burly baritone stopped me in my tracks. Once I saw the stripped-down trio—Simpson on acoustic guitar, Kevin Black on electric bass and drummer Miles Miller—I was immediately on board with their classic leanings, but also with how unforced and real it sounded.
Those same musicians, with the addition of spitfire guitarist Laur Joamets, are the building blocks for this collection. But 2014's Metamodern Sounds In Country Music expands on their live performances with the help of producer Dave Cobb. The songs owe as much to Carl Sagan as they do Merle Haggard, most notably on the almost seven-minute "It Ain't All Flowers," which takes '70s outlaw country on a sizzling acid trip. Chemicals have their place on this record. "Every time I take a look inside that old and fabled book/I'm blinded and reminded of the pain caused by some old man in the sky/Marijuana, LSD, psilocybin, DMT, they all changed the way I see/But love's the only thing that's ever saved my life," Simpson sings on opener "Turtles All the Way Down," a song inspired by psychiatrist and psychedelic drug proponent Rick Strassman.
f you don't like country music, don't bother. But if you do have an ear for Waylon and Willie and the boys, then you'll find plenty to love. Simpson may reside in Nashville these days, but he's operating on a completely different plane. Here's hoping his own mind-expanding experiments will expand the minds of listeners as well.—Mark Lore
1. Alvvays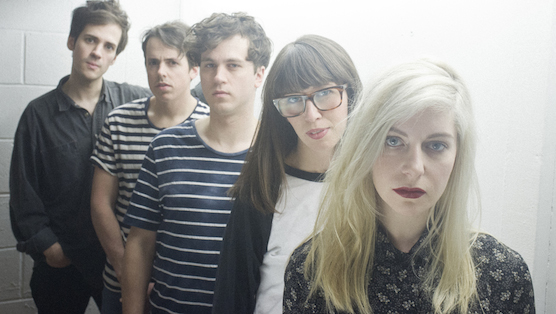 Why some music remains perpetually relevant and some seems outdated from its inception is a mystery, one whose answer could be anywhere from objective quality to cultural bias. But, somehow, the C-86 sound crops up again and again, with bands often not being particularly concerned with breaking the formula or putting a unique spin on the music of their heroes. Sounding like the Jesus and Mary Chain or the Pastels or Primal Scream is not frowned upon, nor is emulating the jangle pop of R.E.M. or The Smiths, or even the next wave of indie pop in Belle and Sebastian. Not that they are simply replicating what has been done, but as you will also see within folk or punk, sometimes it is less about the ingredients and more about the chef.
Or chefs, in the case of Alvvays. Molly Rankin, one of two women in the five-piece, Toronto-based outfit, shares the songwriting credits with guitarist Alec O'Hanley, and even seems to credit him with a lot positive feedback that is being bestowed upon the band's self-titled debut LP. When we spoke with her earlier this year, Rankin cited O'Hanley for editing her lyrics, saying "he's much more well-read than I am," and informs her of her writing errors.
Rankin and childhood friend Kerri MacLellan grew up as neighbors on Cape Breton, Nova Scotia, while O'Hanley, Brian Murphy and Philip MacIsaac all grew up on Prince Edward Island ("PEI" as Rankin calls it). These are places that most people never visit, the sections of the map that most never closely inspect, as it neither exists on the way to or from anything of likely destination. "PEI is a flatter landscape, and because of Anne of Green Gables and Lucy Maud Montgomery and the potato industry, it has a lot more funding. So it is maintained, where Cape Breton is more of a wild, Scottish, hilly landscape. There isn't a whole lot of industry there. Fishing has been dwindling, and the laws are tightening up. So, there is no boom there right now, and you can tell. It's sort of romantic the way things are there, just unkempt and natural. … We didn't have a lot to do,"
This might explain some of Rankin's lyrical themes. On single "Archie, Marry Me", romance is signified as much by solitude as it is by making noise on the hard streets of Northeastern Canada. "We spend our days locked in a room content inside a bubble," Rankin sings, "And in the nighttime we go out and scour the streets for trouble." On another highlight, "Party Police," Rankin is in a similar frame of mind, singing "you don't have to leave, you could just stay here with me, forget all the party police, we can find comfort in debauchery." These may seem like insignificant details of youth, but for many, they are the defining elements, the moments where they decide to live outside the dictated lines and create their own definitions of entertainment, stimulation, and meaning. It's not surprising that these characters might wind up in a band.
Sure, these lines are fantasy. "Cinematic" as Rankin calls them, but eventually their small islands couldn't hold the band, and they started trekking more and more often to play shows in Toronto, a 19-hour drive. Eventually, each member relocated to the metropolis, and once there began taking Alvvays more seriously, securing jobs that would allow them to tour and come back weeks later to find they still had a place to work.Rankin is cautiously optimistic when talking about the future.
"We haven't really set many goals," she said, "because once you do that you are setting yourself up to be disappointed. We've been really happy with anything that has taken flight whatsoever, probably because we come from such a small place and literally have no expectations. We just want to be in the van for a really long time, and play often. We probably will have to leave our jobs."—Philip Cosores