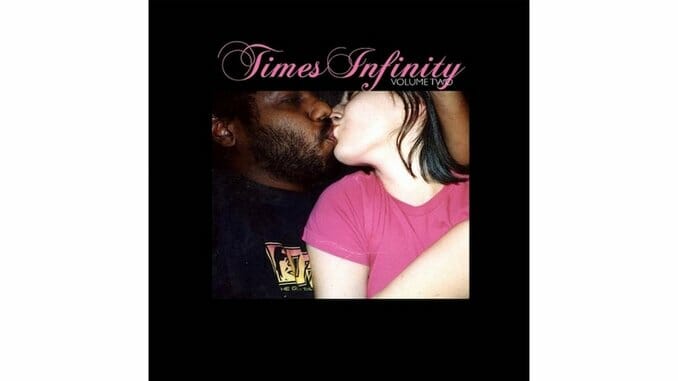 Murray Lightburn has never suffered from a lack of ambition. His tenure at the helm of The Dears, a role he shares with wife and co-conspirator Natalia Yanchak, has found him steering the band through an ever-shifting array of soundscapes over the past 20 years, making them one of Montreal's most intriguing, if not always easily accessible, outfits. They made rapid headway from the beginning, courtesy of early efforts that went by exotic titles like Orchestral Pop Noir Romantique, No Cities Left, Degeneration Street, and Gang of Losers, recordings that suggested more than a hint of exoticism, ambition, posturing and pretension. One astute observer described them as "the sonic equivalent of seeing the face of God," and while that's an elusive metaphor at best, it does tend to illuminate Lightburn and Yanchak's grand designs.
Two years on from its predecessor, Times Infinity Volume One, this new album, clearly intended as a sequel, offers a moody collision of sprawling yet succinct melodies, all driven by Lightburn's irrepressible croon, didactic rhythms and arrangements that are measured and articulate. Despite suffering from a steady ebb and flow of musical contributors over the course of their collective career, the music still taps into a cinematic style, turning songs such as "1998" and "All the Hail Marys" into narratives full of arched drama and concerted deliberation. All that is evident at the outset, given such oddly perverse song titles as "Nothing In It For Me Nothing In It For You," "Until Deathrow" and "I'm Sorry That I Wished You Dead." "You don't care if I'm a sinner or a massive soul," Lightburn wails on the latter. "I have another story and it's far from told."
In fact, it's clear here that Lightburn has no shortage of discourse and diatribes to lay bare before The Dears' fans, and while they're not nearly as dark and morbid as the overall ambiance often suggests (the lithe, ethereal "Taking It To The Grave" being but one major exception), he and his colleagues do have an innate ability to create an unusual aura, flush with glamour and solemnity all in the space of a single song. Their aural precedents are obvious—Bryan Ferry, Leonard Cohen and Nick Cave often come to mind—but Lightburn and Yanchak's searing, soaring designs suggest an apocalyptic encounter where a faint glimmer of light may still have room, and reason, to exist.