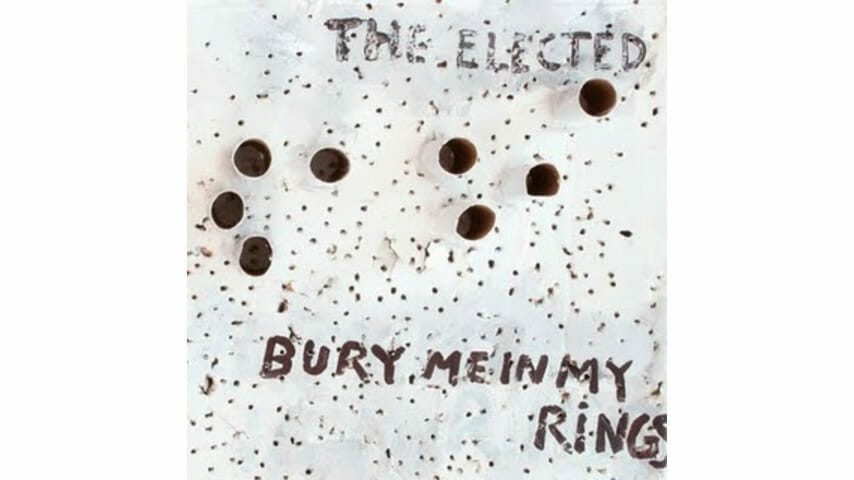 What sucks about having a bandmate as genuinely talented, charismatic (and, yes, physically attractive) as Jenny Lewis, lead singer and co-songwriter of Rilo Kiley, is that when you step out for a side-project, it's tough for listeners to not automatically be a little disappointed by the lack of star power. But that's no slight to Blake Sennett, the former child star of shows like Boy Meets World and Nickelodeon classic Salute Your Shorts (Where you at, Nickheads?) who has been the co-brains behind Rilo Kiley, one of indie-rock's finest and most reliable bands, since day one.
It just means that, at first, his tunes with The Elected feel like they're missing something. Sennett's always been the smoother songwriter of the Rilo Kiley duo, the pop classicist to Lewis' hard-nosed poet, the romantic McCartney to Lewis' sharp, headier Lennon. Listening to his previous albums under the The Elected moniker (which also includes guitarist Mike Bloom and an assortment of bassists and drummers) is initially akin to jamming with Oates without the Hall. But with The Elected, Sennett's found an appropriate outlet for indulging in his slickest pop desires, and once you're able to simply appreciate the music for what it is (and not what it isn't), you'll realize that nothing's missing at all.
Bury Me in My Rings is Sennett's most gushing, romantic, effervescently pop moment to date, touching on everything from solo McCartney to Fleetwood Mac, from flamenco to yacht rock to classic Hollywood film scores. Some critics will ultimately find Sennett's quest for the ultimate pop song a bit sterile—and they wouldn't necessarily be wrong; this is music so studied, so refined, polished to such a blinding sheen that it often sounds mathematical (Cut to: shot of Sennett at Kinko's with a copy of Rivers Cuomo's famed songwriting thesis project). But Sennett's perfectionism is what sets him apart from his peers.
Opener "Born To Love You" shimmers with a modern, glossy production and drifts by with a dreamy chord progression that equally recalls Roy Orbison and Jim James' ballady moments in My Morning Jacket. There are twinkling keys, rhythm guitars, a crisp rhythm section, and what sounds like liquified steel drums, all supporting one of the year's strongest pop melodies thus far. In fact, it's such a perfect opener, perfecting the style Sennett started on Rilo Kiley's last album, Under the Blacklight, on highlights like "Dreamworld." "Babyface" and "Look at Me Now" are lightweight-yet-quite-terrific '80s-style dance-pop numbers, fleshing out the album's first half as things gradually relax from tight, catchy pop-rock to daydreamy folk and flowery balladry.
"This Will Be Worth It" is the album's most divisive moment—a crawling six-minute ballad, outfitted with effects-drenched guitar arpeggios, sweeping piano strokes, an arena rock-style guitar solo, and a gospel Hammond coda. It's a bit heavy-handed, Sennett nearly emoting to death with a silly balladeer vocal style that undercuts the dreaminess. Its over-the-top nature proves one thing—Bury Me in My Rings is at its best when Sennett and company stick to their specialty: breezy, sturdy, meticulously crafted pop. More often than not, they do just that.
Turns out, if you have hooks, star power's just fluff.