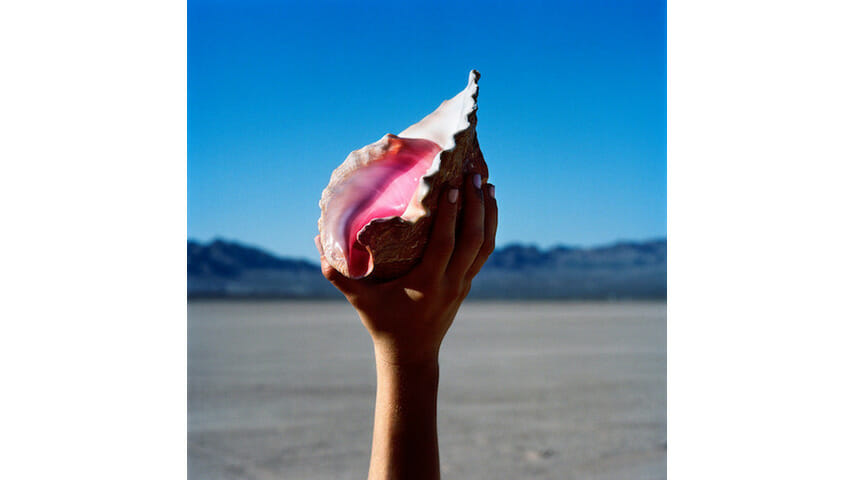 The Killers have a formula that works for them. Every album has a handful of tracks that are the greatest thing you've ever heard, a perfect arrangements of chords and guitar licks and magic that sets off all the right vibrations in your brain, pillowed by a few tunes that eventually grow on you and the rest as little more than forgettable melodrama.
Wonderful Wonderful carries on this tradition, with "The Man" and "Tyson vs. Douglas" as the standouts, a pair of unshakable songs that join "Smile Like You Mean It," "When You Were Young," and "Miss Atomic Bomb" as moment-defining soundtracks. Admit it, you know where you were when these songs first landed on your ears, the soaring in your heart when the chorus hit.
"The Man," the album's first single, is a bona fide dancefloor hit, a reminder that while many impersonate, only The Killers have successfully recreated that '80s sound, while still making music that is wholly their own. Sweat-drenched and somehow cool, distant and somehow sexy AF, it's an immediate multi-play that will turn wherever you're listening—the subway, the gym, your kitchen—into the hottest club in town, even if you're the only one dancing.
But it's "Tyson vs. Douglas" that is the real standout. It's got a driving majesty that gets better with every listen, the guitar and drums working in perfect concert to create a melody with movement like the open road, and Brandon Flowers unmistakable voice is vulnerable and edgy and dizzy and tender all at once. It's pure The Killers, the exact kind of raw power that elevated them beyond mid-2000s contemporaries like Franz Ferdinand and The Strokes.
Risking a terrible sort of uncoolness, "The Calling" opens with a reading from Matthew 9:10-12 and slides into a funk-country hymn that makes God seem hip in a way he hasn't since Michael McDonald and James Ingram called upon Him in "Ya Mo Be There." Flowers is a devout Mormon, but it's always risky to put your faith on full display, but if Christian rock was this badass, maybe more people would listen to it.
However, the title track is a strong contender for "Most Frustratingly Painful Song of 2017." Like an Oingo Boingo record slowed down to try and hear a Satanic message, the song is all feedback and distorted yelling that, unless you're really into that sort of thing, will force you question any and all affection for the Killers that you previously had. Luckily, "The Man" immediately follows it and saves the day.
To answer the band's final question, "Have All The Songs Been Written?" Yes, they have. Barry Manilow wrote all of them; we've known this for awhile. Kidding aside, it's a cheap and cheesy way to sign off an album, and The Killers are at their weakest when they're trying to be romantic. "Life to Come" and "Some Kind of Love" fall into this trap, slow poetry of the 11th grade variety, trying too hard to be Springsteen, who, naturally, gets an embarrassing name-drop in "Out of My Mind."
The beauty of The Killers is that you can start at any point. Each album is as good as the last and those that came after it. To that end, Wonderful Wonderful works as a perfect introduction or a delightful continuation.