The National Respond to Sleep Well Beast Grammy Win
The Best Alternative Music Album Grammy win was the band's first
Photo by Graham MacIndoe
Music
News
The National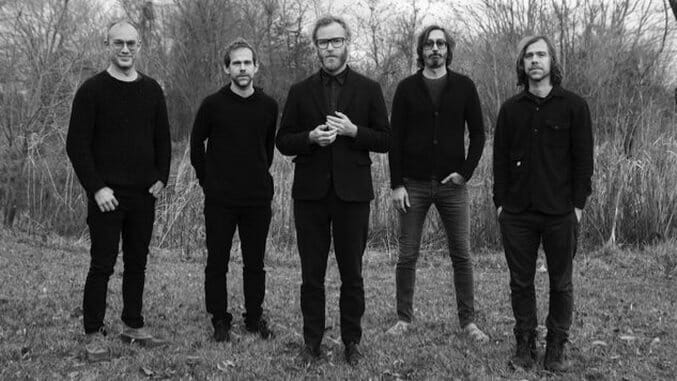 The National took home their first-ever Grammy at the 60th annual awards show on Sunday night, with their 2017 release Sleep Well Beast winning Best Alternative Music Album.
Guitarist and producer Aaron Dessner had this to say about the band's win:
We are honored and grateful to be recognized by the Recording Academy. The National started 19 years ago and has grown into a large extended family and community of artistic collaborators. This award is for our whole family and everyone who has helped us and listened along the way. We could never have accomplished what we have just the five of us. We also want to recognize all the incredible music that was not nominated and awarded this year, and every year. The National lived in the shadows for many years, outside the spotlight of commercial success and accolades. There is so much vital and important art and music being made in every corner, whether it's put up on a pedestal at year end or not. Thank you.
The band was nominated in the same category for their previous album, 2013's Trouble Will Find Me, but lost to Vampire Weekend's acclaimed third LP, Modern Vampires of the City.
Sleep Well Beast was also nominated for a Best Recording Package Grammy in recognition of the fine work by designers Luke Hayman and Andrea Trabucco-Campos of Pentagram, though that award went, in a tie, to both Father John Misty's Pure Comedy (Deluxe Edition) and El Orisha De La Rosa by Claudio Roncoli & Cactus Taller.
Read Paste's review of Sleep Well Beast here, see the full list of 60th Grammys winners here, find out how we thought the awards show fell short here and listen to The National's 2007 Daytrotter Session below.