EXCLUSIVE: Watch a Mini-Documentary Exploring the Replacements' New Tim: Let It Bleed Edition Mix
The 22-minute feature includes an interview between Bob Mehr and Ed Stasium, along with an intimate look at how Tim: Let It Bleed Edition came to life
Photos courtesy of Megan Kor/Rhino
Music
Features
The Replacements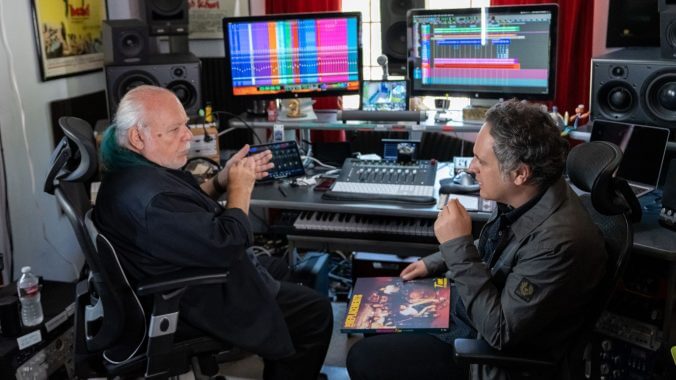 Tomorrow, The Replacements and Rhino Records will unveil the highly anticipated Tim: Let It Bleed Edition, a boxed set collection exploring the Minnesota band's revered and complicated fourth album. The 4 CD/1 LP collection is built around a brand new mix of the album from Ed Stasium, who was initially supposed to handle the gig 38 years ago. Also included a bevy of previously unheard tracks (50, to be exact), a concert from Chicago's Cabaret Metro in 1986 and an improved mastering of the original 1985 mix.
Tim: Let It Bleed Edition was spearheaded by Bob Mehr, the author of Trouble Boys: The True Story of the Replacements. Mehr co-produced the set with Rhino's Jason Jones and penned its liner notes, which arrive in a stunning, intimate picture book. Now, to celebrate the forthcoming release, Rhino and Mehr have unveiled a mini-documentary that is focused on an interview between the author and Stasium.
Mehr says of the doc: "It was such an incredible opportunity to sit down with Ed Stasium and really get into the Tim multi-tracks. I think fans are going to be thrilled at this very rare opportunity to peek into the band's creative process and hear the elements that make up one of the great rock records of all-time—and fully appreciate the sonic revelation that is Ed's remix of Tim."
There's a really great moment around the six-minute mark where Stasium plays Paul Westerberg's isolated vocal tracks from "Bastards of Young," and you can hear just how gritty his singing was in the studio. It's otherworldly and haunting, and Mehr's own reaction on-camera speaks volumes.
Stasium was supposed to mix Tim while Tommy Erdelyi (Ramone) was set to produce it. The two had worked together on all of the Ramones' iconic records. When Stasium returned to revisit the Tim tapes almost 40 years later, he hadn't lost sight of Erdelyi's contributions and brilliance. The late Ramone was, according to Stasium, "over my shoulder the whole time I was working on this. I had him in my ear."
Earlier this week, we published a 5,000-word story on Tim, which included an interview with Replacements bassist Tommy Stinson. You can read that feature here. Today, we are pleased to premiere the mini-documentary exclusively here at Paste.