Listen to The Rolling Stones Cover Eddie Cochran in 1981
"Twenty Flight Rock" is one of the most under-appreciated songs in the history of rock 'n' roll.
Music
Features
The Rolling Stones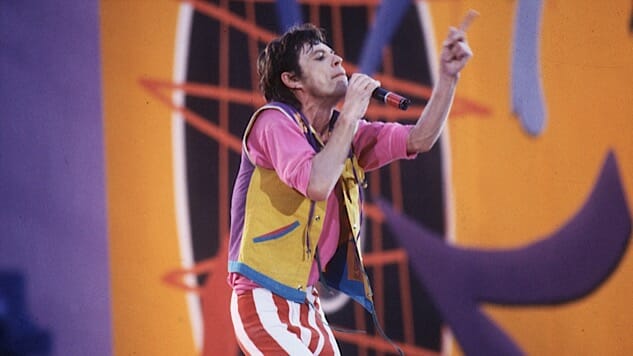 Did you know that Paste owns the world's largest collection of live music recordings? It's true! And what's even crazier, it's all free—hundreds of thousands of exclusive songs, concerts and videos that you can listen to and watch right here at Paste.com, from Louis Armstrong to The Who to U2 to Wilco. Every day, we'll dig through the archive for the coolest recording we can find from that date in history. Search and enjoy!
American rockabilly music of the 1950s was basically the bridge connecting the original blues masters to the British rock monsters of the '60s, and one of the great under-appreciated songs of that era was Eddie Cochran's "Twenty Flight Rock." It first appeared in the 1956 Marilyn Monroe flick The Girl Can't Help It, and it's impact on the course of rock 'n' roll is actually pretty staggering. As Paul McCartney has explained many times, it was the song that he first played for John Lennon when the two were teenagers and he was trying to prove to Lennon that he was good enough to start a band with. The song has been covered many times by many vintage rock artists. On Dec. 19, 1981, The Rolling Stones busted it out during their show at the Hampton Coliseum in Hampton, Va. They liked it so much they included it on their 1981 live album Still Life.