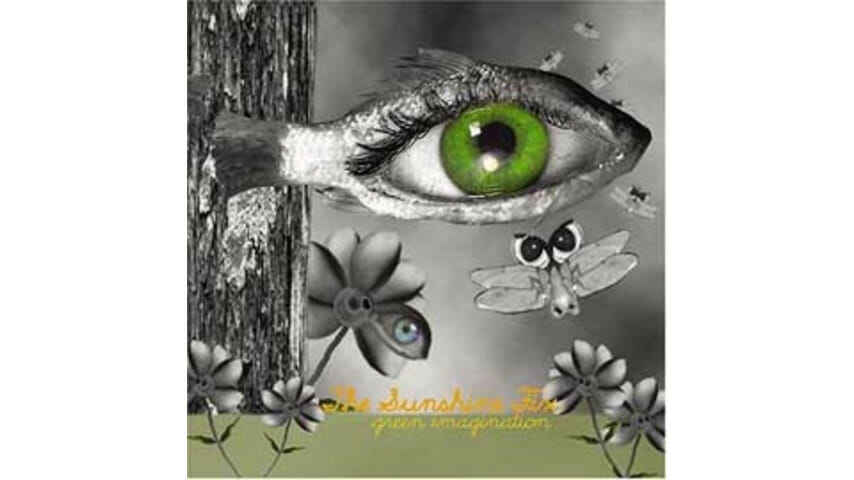 It might be wildly flattering or utterly damning to say Green Imagination left me hankering for The Beatles' Magical Mystery Tour and Lennon's Imagine. Olivia Tremor Control veteran Bill Doss clearly intends The Sunshine Fix to serve as an affectionate paean to his Summer of Love favorites, but the project frequently trips over the notion of tribute, approaching outright mimicry. Listening to Green Imagination becomes an exercise in spotting song or production quotes—like listening to Eric Idle and Neil Innes' Beatles satire project, The Rutles. The Rutles, however, capitalized on overt parody and Innes' satirical wit and mastery of the form, which was mind-bogglingly brilliant on songs like "Cheese and Onions."
Doss' "Runaway Run" plods along by comparison, while actually sounding more akin to contemporary Knack (that is to say, not nearly as much fun as the old stuff) than middle-period Beatles psychedelia. The song uses The Georgia Children's Chorus for the same reason that vocals are flanged on "What Do You Know;" not because they enhance the song, but because they were available. "Papers Fall" begins with a dialed-down "Paperback Writer" riff, moves into a "Got to Get You Into My Life" groove, and sports an "If I Needed Someone" vocal arrangement. "Face the Ghost" blends T. Rex's "Bang a Gong" with ELO's "Rock and Roll is King." "Extraordinary/Ordinary" begins with a hiccupping B-52's vocal. If there are substantial songs lurking here, they're obscured by ear candy and too-familiar motifs.
Despite the harsh critique, Green Imagination is hardly a painful listen. It's surely a treat for fans of Olivia Tremor Control. But while interesting in its own way, the album is an inessential psychedelic-pop diversion for most everyone else.