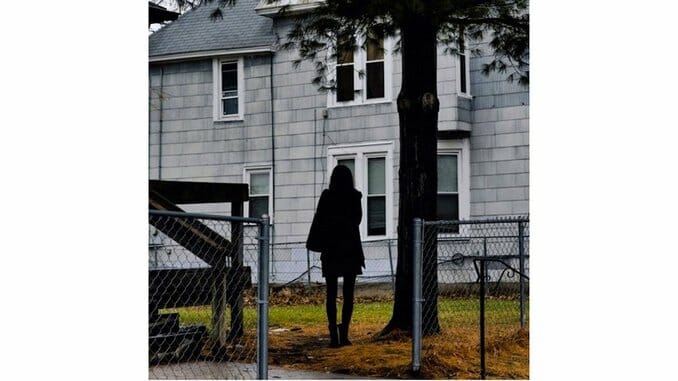 When Kristian Matsson?better known as The Tallest Man on Earth?first touched down with his scrappy debut full-length in 2008, he was seen as a Swedish Dylan composite, and for not unfounded reasons.
Replete as he is with a lyrical arsenal worthy of launching protests or lamenting insomnia-induced hallucinations, Matsson's talents were firmly rooted in an American tradition of finger-picked folk anthems. Subsequent releases post-Shallow Grave furthered Matsson's introspective poetry, forging an uncanny symbiosis between his gravelly tenor and his six-string.
For his fourth LP, Dark Bird is Home, Matsson's built upon the more rootsy sonic alcoves of his full-band arrangements on 2012's There's No Leaving Now, issuing an urgent-sounding about-face from most semblances of a quiet folk record and instead positing bold instrumentations, and even more anthemic compositions.
Beginning with "Fields of Our Home," a modest guitar strum ditty is accompanied by Matsson's more steadied vocals, then slowly, methodically, horns, piano, keys, synthesizers, and shadowy vocal harmonies join the tune. It's a subtle introduction into the more experimental woodshed the Tallest Man now finds his creative armaments hiding. By the second track, "Darkness of the Dream," a full rhythm section, piano and various other stringed accouterments have joined the party, and Matsson's suddenly crafted himself a hymnal of angelic-sounding acoustic pop.
Deftness of that wizardly fingerpicking rumbles in reverb-filled resonance on "Singers," a classic Tallest Man track if there is one on Dark Bird, pecking out melodic acoustic guitar flurries with bassoon and strings. Matsson's lyrics opine the plight of the songsmith, as he sings, "Guess we're only in beginnings of our silence to return/I rise above it and I feel a little lighter/Guess we're always in destruction of the little things we'd learn/But we're only gone like singers." Here, the opaqueness of the theme accentuates its darkness. Even buried as it is in a more vibrant soundscape of an album, Dark Bird is a devastatingly personal listen, much more so than his stripped-down efforts.
If Side A is the coming to terms with the darkness, Side B is Matsson confronting and attempting to overcome, his dark bird making that final turn toward the safety of home. "Sagres" is a gorgeously arranged pop song, lunging at understanding the demons, each verse a kind of plea for help, bookended by a sweeping retort of "come on, come on."
Matsson questions, "Was I ever going to be more than these savages in me/As they will sing into silence, just to silence tears/Now what is left in here?/It's not the sting of cities flickering in life, no/It's not me knowing there's a deeper in the dust, no/It's not the reasoning with shadows that are gone, no/It's not me knowing I'm yet to see fire/It's just all this fucking doubt…," the last line of which is practically cried. "Sagres," then, is the magnum opus, the magma core bubbling beneath the otherwise craggy patina of Matsson's disposition. It's here he identifies the ruse and begins to fight back.
The beautifully plotted "Timothy" is another opportunity to gush at Matsson's sudden affinities for radio-worthy folk-pop akin to the Decemberists before a return to the back porch pickin' of "Beginners," the On the Road-styled wanderlust romances of "Seventeen," and the plaintive guitar/vocal bookend title track.
Of course, the grandiose nature of Dark Bird yearns for the perhaps hyperbolic assessments certain to be thrust upon it. Such is the plight of any poet: the inevitability of being misunderstood. One thing is for sure, though—as charismatic as Matsson's Tallest Man on Earth has become over the last decade, he's showing even more signs of timelessness as the fruits of his craft ripen.