The xx Release Three Excellent Tracks With Deluxe Version of I See You
Images via Young Turks
Music
News
The xx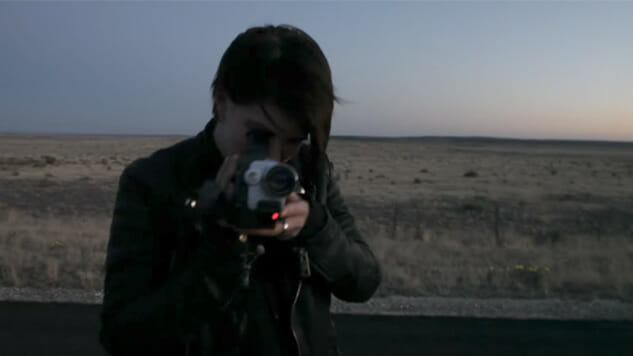 The xx have shared a deluxe version of their critically acclaimed album I See You, available to stream today.
The digitally released version has two new tracks, "Naive," which samples Drake's "Doing It Wrong" from his 2011 album Take Care, and "Seasons Run." An acoustic version of "Brave For You (Marfa Demo)" also accompanies the two new songs; the indie-pop trio released a music video for the song as well, which you can watch below.
The acoustic version of "Brave For You" has a considerably shorter run time with Romy Croft's enchanting vocals feeling much more personal without the swelling synths and heavy drums that follow her voice in the original version. It's almost surprising how well The xx sound acoustically. The music video features home footage of Croft and Oliver Sim performing the song before Jamie xx joins them to trudge down a barren highway.
The group completed spring tours in Europe and North America, and recently announced fall tour dates with Perfume Genius.
I See You already made our list of best albums in 2017 (so far), and these three songs are on par with the best of the album's tracks. Listen below and take a look at some photos of The xx's recent sold-out show at Forest Hills Stadium here.