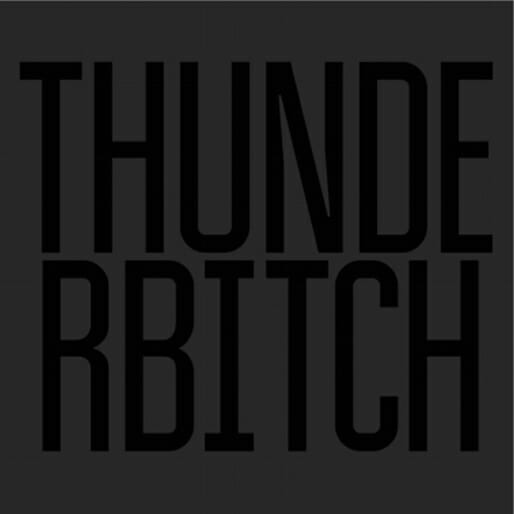 Last week, Alabama Shakes frontwoman Brittany Howard secretly dropped a new LP under the absurdly badass name Thunderbitch. The side project, which also includes members from Nashville rock bands Fly Golden Eagle and Clear Plastic Masks, emerges fewer than five months after the Shakes' sophomore effort Sound & Color, but Thunderbitch tracks actually started surfacing as long ago as 2012. Like with her main gig, though, Howard's commanding presence and inimitable vocals propel the quasi-supergroup's debut.
The entire premise of Thunderbitch can be summarized in the third track, "I Just Wanna Rock n Roll." In 10 songs, Howard and company (who are only listed online under the nicknames Thunderbitch, Matt Man, B Bone, ThunderMitch, Char Man and A Man), explore all of the most beloved clichés of the genre, half of which barely clock in around two minutes. Opening "Leather Jacket" indulges in aesthetics and wardrobe choices, as Howard yelps about "all those years that I spent looking totally fucking awesome," before declaring, "I ain't ever gonna take it off!" "Eastside Party" is like a crunchier, fuzzier Chuck Berry song punctuated by handclaps that could have been recorded in Berry Gordy's Hitsville U.S.A. attic. "My Baby Is My Guitar" sounds like what would happen if Deer Tick (circa Divine Providence) wrote The Beatles' "While My Guitar Gently Weeps;" it's a classic rock song trapped in a modern casing.
Thunderbitch represents the ideal side project—low-pressure and made purely for fun. The record is consciously straightforward and unapologetically so. And there ain't nothing wrong with that.