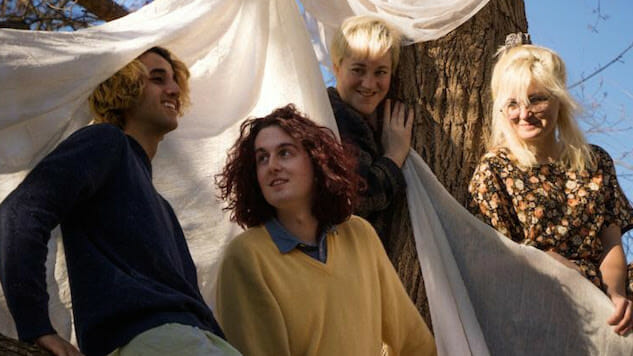 Daily Dose is your daily source for the song you absolutely, positively need to hear every day. Curated by the Paste Music Team.
Raleigh quartet Truth Club have signed to indie label Tiny Engines for the release of their debut album Not An Exit, out on May 3.
With "Not An Exit," Truth Club do more with less. The wiry track starts bare and snappy, but concludes with a rickety, fuzzy rock bang—collapsing in on itself like the walls of lead vocalist Travis Harrington's mind. With a chime-y post-punk twinge, the song bemoans the hurtful truth that people can never truly escape themselves or their flaws. Harrington (formerly of Astro Cowboy) delivers the final crushing blow: "Safe from the world / For how long / I don't know / There is not an exit from a form / And there's never gonna be."
According to a press release, the band's new album pivots "between a vocal-focused minimalism and a more traditional, energetic full band sound, the group's distinctness is in their exploration of dynamics and movement."
Listen to "Not An Exit" below, and check out the album artwork and tracklist further down. You can preorder Not An Exit here.
Not an Exit Album Artwork:
Not an Exit Tracklist:
01. I Know There Is
02. Student Housing
03. Path Render
04. No Planned Sequel
05. Luminescence
06. Naesha
07. Not An Exit
08. Tethering
09. Dry Off