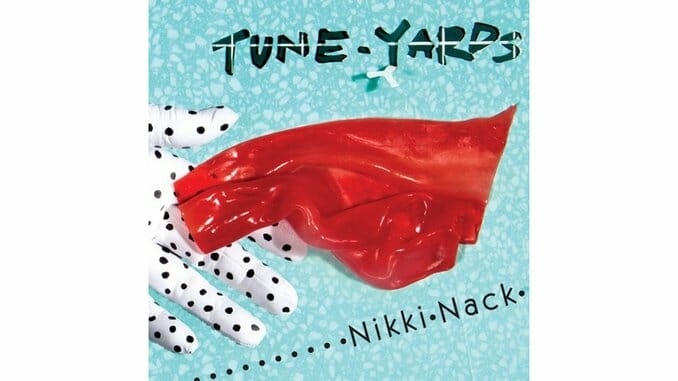 Merrill Garbus, armed with a ukulele, an assortment of brass and percussion instruments and looping pedals, has performed with bassist Nate Brenner under the tUnE-yArDs moniker since 2009. It was 2011's W H O K I L L, however, that gave tUnE-yArDs the indie recognition that it deserves. The seemingly odd musical aesthetic drew part of the intrigue and created some of the charm. On Nikki Nack, tUnE-yArDs' third LP, Garbus forgoes the accessibility of W H O K I L L for a complexity that surpasses even 2009's debut BiRd BrAiNs.
So many other sounds contribute to the layered chaos on Nikki Nack that shifts the focus of the record away from Garbus' spectacularly varied vocal prowess. Percussively, Garbus internalizes both Haitian dance rhythms (the wacky mid-album "Sink-O," which was originally going to be the album's title track), as well as synthesized drum tracks ("Wait for a Minute"). She also employs spoken word-like tactics on tracks like "Real Thing" just to throw rhythms in unexpected places.
The self-harmonization superimposed over extreme syncopation and electronic looping on Nikki Nack sometimes teeters on too heady. But when Garbus finds the sweet spot between these experimentations and melodies that can be sung along with—like the reinterpreted blues of "Rocking Chair" or lead single "Water Fountain"—it proves tUnE-yArDs is one of the most boldly imaginative acts today.