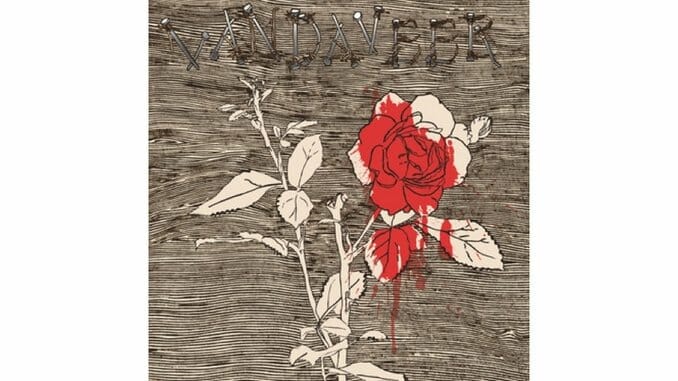 New folk revival bands like Mumford & Sons, The Lumineers and The Avett Brothers reimagine old-time music as uniformly fervent and life-affirming and white, but there's some fucked-up shit in the American songbook: odes to deviant sex that would make E.L. James blush, descriptions of crimes so brutal they make Grand Theft Auto look like Super Mario Brothers and existential crises so bleak they give new meaning to the term "Great Depression." To their credit, the DC-via-Kentucky folk act Vandaveer understand how dark this old, weird America can be; their new album, Oh Willie Please…, is a collection of "traditional murder ballads and songs of self ruin" that have more in common with that new Evil Dead remake than with "I Will Wait."
Murder ballads are difficult to pull off so many decades later. They have to sound sincere, yet never perverted; remorseful, yet never whiny; violent, but not misogynistic. In 1996, Nick Cave's Murder Ballads set the gold standard by exaggerating every act of violence, sodomy and regret, interpreting American folk as Grand Guignol. Others have been less successful: the Lemonheads recorded a drowsy version of "Knoxville Girl" that sounded like he was singing from the point of view of a Romero zombie.
Oh Willie Please… is almost too pretty, with Duane Lundy's crisp production making room for dulcimer, fiddle, cello and the gorgeously textured vocals of Mark Charles Heidinger and Rose Guerin. Yet, the album succeeds because the prettiness of the music only heightens the ugliness of the actions. There's a matter-of-factness that makes the slicings, stabbings, stranglings, suffocatings, drownings, hangings and shootings all the more grim. Heidinger doesn't shy away from the horror of "The Banks of the Ohio" or "Down in the Willow Garden" nor does he wallow in their gruesomeness. Singing about stabbing his lover and drowning her in the river—on both songs even—he trusts the material to deliver its shock.
It helps that, unlike other attempts to revive these ballads, the violence on Oh Willie Please… is not an exclusively masculine. Guerin turns out to be a secret weapon, and not simply because she is female and therefore offers a counterpoint to Heidinger. She possesses a grand voice, full of expression and dignity, so when she takes lead on a song like "The Drunkard's Doom" or "The Railroad Boy," she sings with an almost accusatory inflection. Her protagonists take their own lives when jilted by men, but she gives their suicides a powerful and defiant agency.
Vandaveer's only misstep is the too-slick "The Knoxville Girl," a song made famous by the Christian country act The Louvin Brothers in the 1950s. It's by far the most popular murder ballad of the 20th century, but the band don't do much with it except quicken the tempo and turn it into a duet with Heidinger and multi-instrumentalist Phillips Saylor. How much better it would have been to put the song through the folk process and rewrite it for Guerin to sing. She could deliver a truly chilly "Knoxville Boy" and exact revenge for decades of Tennessee women mistreated by callous balladeers.