Listen to Vince Staples' Surprise New Album, FM!
The album is Staples' third full-length release
Images via DeShaun Craddock, Blacksmith/Def Jam Recordings
Music
News
Vince Staples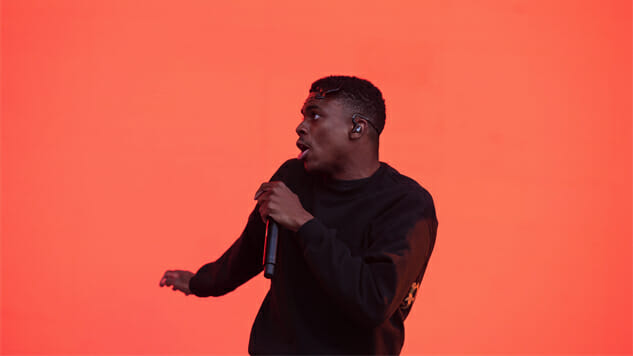 Vince Staples has surprise-released his new album FM! today, Nov. 2, via Blacksmith/Def Jam. FM! is Staples' third album, the follow-up to his acclaimed 2017 release Big Fish Theory. Accompanying the album is a video for new Staples single "FUN!"
FM! finds Staples keeping things short and bittersweet. At 11 tracks and 22 minutes, the album is closer to the brief Prima Donna EP than the expansive Summertime '06 that brought the rapper into the mainstream. Staples describes FM! in a statement as "no concepts, no elaborate schemes, just music. Because nowadays, who needs more bullshit?"
FM! was produced by Kenny Beats and Hagler. The album features appearances from Earl Sweatshirt, Jay Rock, Tyga, Ty Dolla $ign, Kehlani and others, as well as brief cameos by various Los Angeles radio DJs and personalities.
The release of FM! coincides with the release of Staples' collaboration with Japanese designer Verdy, who also designed the album's artwork. Their collaboration can be found on Staples' web store. Also premiering is Staples' new weekly live radio show, Ramona Radio, on Beats 1 Radio. In addition, this weekend marks Staples' return to his hometown of Long Beach, Calif., where he will be a second-bill headliner at Complex-Con on Saturday, Nov. 3.
Stream FM! here, watch Staples' video for "Fun!" below, and find the FM! album art and tracklist further down.
FM! Album Art: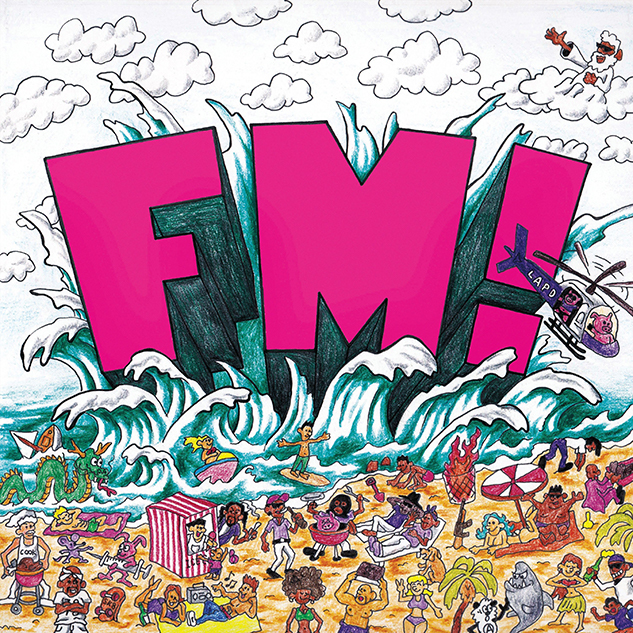 FM! Tracklist:
01. Feels Like Summer
02. Outside!
03. Don't Get Chipped
04. Relay
05. New earlsweatshirt (Interlude)
06. Run the Bands
07. FUN!
08. No Bleedin
09. Brand new Tyga (Interlude)
10. (562) 453-9382 (Skit)
11. Tweakin