Wilco Demonstrates Ranges of Abilities on Ode to Joy
Title is a fitting description of an album with a subtle sense of buoyancy
Music
Reviews
Wilco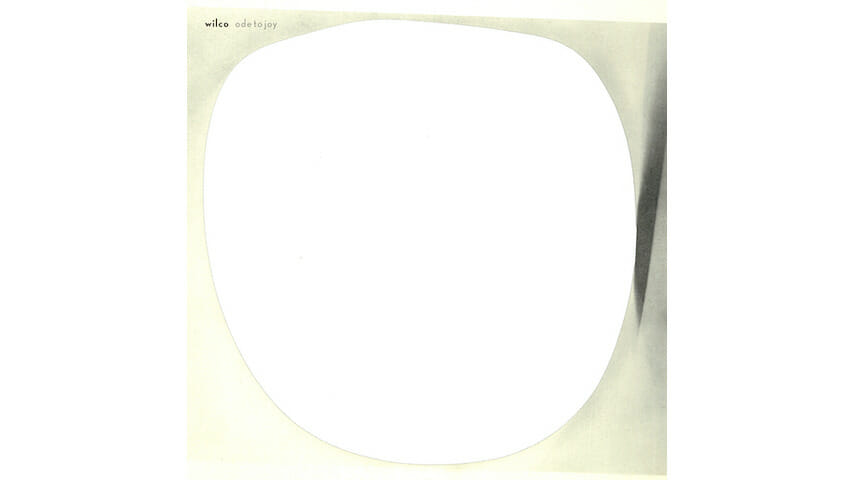 Jeff Tweedy has never been coy about his lyrics. "There are certain obsessions that have recurred throughout most of my songs," he said, with a touch of wry understatement, in an interview nearly a decade ago with now-defunct publication, Spinner. Little has changed since, apart from the musical vehicles that Wilco constructs to deliver those lyrics. Over the past 25 years, Tweedy & co. have roamed through three-chord country-rock songs full of turned-up guitars, vibrant power-pop, dense experimentation with tape loops and effects and, more recently, dense avant-rock songs full of, well, turned-up guitars. All the while, Tweedy has been exploring themes of alienation and uncertainty, examining them from various angles and perspectives, from "Misunderstood" on Being There in 1996 to "Everyone Hides" on Ode to Joy, the band's latest—and plenty of songs in between.
Wilco has long since reached the point where each new album is competing against a handful of its predecessors, and there's a sizable segment of the band's fanbase that would be satisfied with another Summerteeth or Yankee Hotel Foxtrot every time out. Ode to Joy isn't much like either of those records, which shouldn't come as a surprise: Although these 11 songs dig into many of the same ideas, Wilco in 2019 is, and ought to be, far removed from the creative impulses that propelled different versions of the group in 1999 or 2001. An earned wisdom has accrued to the band over the years, manifesting in songs that can be virtuosic but not self-serious, and lyrics that are generally less acrid than in the past. With wisdom has come weariness, too: Schmilco in 2016, and Tweedy's solo albums, WARM and WARMER (in 2018 and 2019, respectively), sometimes had a subdued, almost insular feel to them.
Ode to Joy starts off that way as well, with a handful of hushed songs that center around the murmuring vocals that have characterized much of Tweedy's recent music, like he's singing late at night and trying not to wake up anyone who might be sleeping nearby. Though the first few tracks on the album are deceptively quiet, there's plenty going on: the subtle layers of vocal harmony on opener "Before Us," for example, or the interplay on "Citizens" between an assertive electric guitar, steady keyboards and what sounds like a chiming mallet instrument, all mixed behind Tweedy's voice, strummed acoustic rhythm guitar and a prominent drum part.
The album opens up on "Everyone Hides," the first single. With a jaunty ascending bassline, cascades of jangling guitars and a sinewy guitar solo from Nels Cline, the song may well be the band's most upbeat track since "The Whole Love" in 2011. "Everyone Hides" somehow clears the air, as if the musicians all took a deep breath, held it for a second and then let fly with a rush of melodicism. The next song, "Hold Me Anyway," starts with a simple acoustic guitar part and restrained vocals from Tweedy, then turns a corner into a sprightly sing-along refrain and a dual-harmony guitar solo that spins up with whirlwind force. One track later, corkscrews of bold electric guitar turn in tight circles above waltz-time accompaniment from an acoustic guitar and piano on "Love Is Everywhere (Beware)," as Tweedy identifies an antidote to feelings of sadness and doubt, available for nothing more than mustering up the willingness to accept it.
The rootsy vibe on the second half of the album gives way to a more industrialized feel on "Quiet Amplifier," where drummer Glenn Kotche's rhythm sounds like a machine operating in a distant room, while the thudding beat and snarls of untamed guitar on "We Were Lucky (Atmosphere)" recall the band's noisier, knottier musical forays on Star Wars in 2015. By the end of "White Wooden Cross," Wilco has come full-circle with a tender meditation on loss, set against an ambling musical arrangement at once airy and restrained.
With such a cross-section of song styles, Ode to Joy demonstrates the range of Wilco's abilities, from quiet and folky to turbulent and cathartic. The title is also spot-on: There's a subtle, but detectable, undercurrent of joy here—not in the subject matter, but in the music itself, as if each song represents a little burst of gratitude shared among the musicians who made it. That Wilco can still summon that sense of buoyancy on their 11th album should be gratifying to listeners, too. It's a sign that the band continues to grow and evolve, which makes these songs a fitting ode indeed.