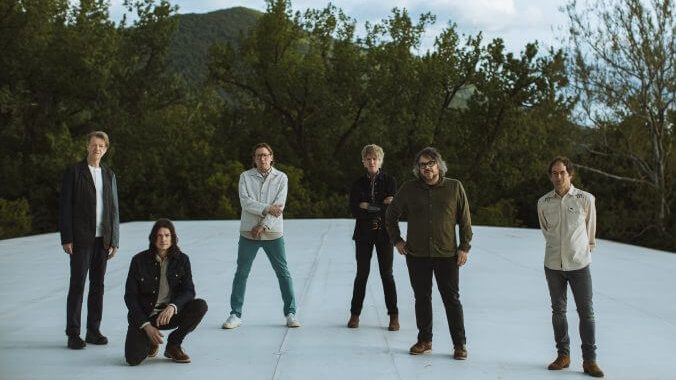 The indie-folk legends tease the next taste of their upcoming album Cousin, scheduled to release on September 29 via dBpm Records, with the devastatingly breezy title track. Following lead single "Eviction," "Cousin" continues to explore the fractured, fragmented nature of the world in relation, the forces that pull people into each other's personal space, towards and away from the shroud of each other's loving.
If Wilco is a rock band, "Cousin" is a drone track, with acoustic pluckings coming through over and over and over again. Cate Le Bon's production brings forth a sharp transcendence, while Jeff Tweedy's gravel vocals send us back down to earth. The arrangement is deceptively simple, allowing us to listen closely to Tweedy's storytelling, as he grasps and tries to find the words to express his love. "It never hurts to cry," is the note he finishes on. "The dead awake in waves," waves drawing us into each other. As the band continues to explore new and uncharted territory, "Cousin" begins to mark a future for them that is both familiar and excitingly novel.
Check out the lyric video for "Cousin" below.