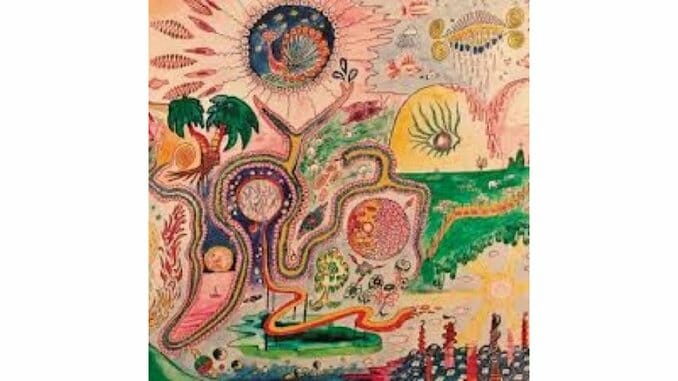 Youth Lagoon's Trevor Powers snuck onto the scene a year and a half ago, a quiet but brilliantly talented composer. He impressed us all with his first release, The Year of Hibernation. But on his sophomore record, Wondrous Bughouse, the whispery, barely-there 22-year-old that we came to know on his last record has been replaced by someone slightly more confident, albeit a bit more confused.
It's not the timid work of a younger man. It's full-frontal pop music with abrupt transitions and dramatic breakdowns. Powers sings less, but his music says volumes. Instrumental tracks such as somber opener "Through Mind and Back" say more than words could. Powers worked with producer Ben Allen, known for his work with artists such as Animal Collective, Givers and M.I.A. The record was recorded in a studio in Atlanta, much unlike Year of Hibernation, which Powers recorded at his home in Boise, Idaho. The difference is audible: Youth Lagoon seems to have a lot more sound effects to play with, and he uses all of them. Five-minute "Sleep Paralysis" starts out as slow-moving, creepy-as-all-hell threnody where Powers tries to determine whether or not he is seeing someone returning from the dead. It quickly moves into a much more, upbeat, high-tempo and almost gleeful track before slowing down again for the finish.
Wondrous Bughouse is the soundtrack to an anxiety attack. Powers alternates between personalities throughout. Moments of chaos and panic intermix with eerie calm and occasional joy. It's a journey through the human mind. Powers has said that an obsession with the inner workings of the human psyche and the intersection of the spiritual and physical world inspired much of the work on the record. And it's clear: most every track on Wondrous Bughouse makes some reference to death, the afterlife, murder, sickness or illness. Even the title itself is a reference to mental institutions. But the album is not a heavy listen. If you aren't paying attention, it comes across as seamless pop record and could even accompany a nice, cheerful summer drive. Songs such as "Dropla" will get stuck in your head, even though most of the lyrics are unintelligible. The fast-chanting chorus proclaims "You'll never die, you'll never die," over and over again, as a distorted piano plays atop a four-four beat.
Powers has turned "bedroom pop" into a visceral and emotional experience. While Wondrous Bughouse may not be for everyone, it certainly pushes new barriers.