Olympics Ratings Boost: Trampolining
Get ready to scream your bouncing face off for Olympic trampolining
Photos courtesy Getty Images
Olympics
Features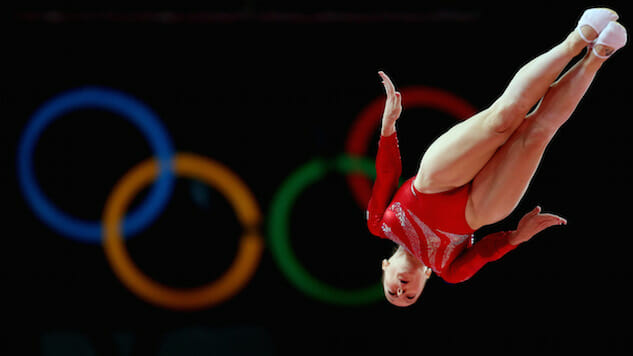 The trouble with the word "trampolining" is the image it conjures up: barefoot children jumping up and down, their shouts of delight echoing down the street. Such a picture explains why the idea of trampolining as an Olympic sport is sometimes met with surprise, or even outright disbelief. "It's not a competitive sport," some might say. "It's child's play!"
But Olympic trampolining calls for gruelling training and the constant threat of grievous injury. Trampolining calls for flexible gymnasts of remarkable discipline. Trampolining also calls for athletes who have the courage (or sheer recklessness!) to fling themselves up to eight meters in the air on a regular basis. Child's play? Not really.
The Sport
Olympic trampolining involves one individual with an allowance of ten jumps to prove their talent to the judges. Each competitor is judged on the difficulty, execution and flight time of their routine.
This means that, from the (literally) dizzying array of moves to choose from, elite athletes must perfectly execute moves such as the Barani to the Rudy Out to the particularly challenging Full In Full Out, the last of which involves a double somersault with a double twist.
The last thing they are judged on is flight time, which means competitors should aim to carry out these twists and turns as high up as they can go.The combination of all these factors results in stunning aerial acrobatics that are reminiscent of trapeze artistry.
The History
There's a good reason for this similarity – the creator of trampolining, George Nissen, was partially inspired after watching circus trapeze artists. Seeing the way they would drop into the mesh net at the end of a performance, and bounce back up with twists and somersaults, planted the idea in his head.
In addition, he was inspired by the somersaults of divers. His only problem with them was the wasted time between dives, as athletes had to be towelled off before rising back to the top.
Consequently, he devised the first trampoline, whose name came from the Spanish word for "springboard". This new invention allowed for the graceful movements of diving to continue without break, leaving the audience as breathless as they might be watching death-defying trapeze artistry.
The Risks
Unfortunately, like trapeze artistry, trampolining comes with more than its fair share of danger. With the constant pressure to rise as high as possible, as well as to perform the most difficult formations, significant injuries are an unfortunate possibility. American competitor Brian Sternberg, for example, correctly performed the double somersault with a half twist – but his awkward landing on his neck left him quadriplegic.
However, perhaps due to the short history of Olympic trampolining (the sport was only introduced in the 2000 Sydney Olympic Games), there have fortunately been no major, lasting injuries on Olympic trampoline athletes. Nonetheless, one cannot deny that it takes a courageous individual to decide to take on such a dangerous sport. So who are these brave athletes?
The Competitors
The Olympic trampolining event showcases the 16 best men and women from around the world, based on their respective performances in regional and other global tournaments, such as the annual Trampoline World Championships. Here are some of the favourites:
Gao Lei, China
The 23-year old gymnast began training at age seven, when he was handpicked by recruiting trainers. Although these scouts examined potential athletes for a wide variety of characteristics, such as height, weight, muscle mass, posture, and psychological strength, Gao jokes that he was only chosen because his "academics were pretty poor".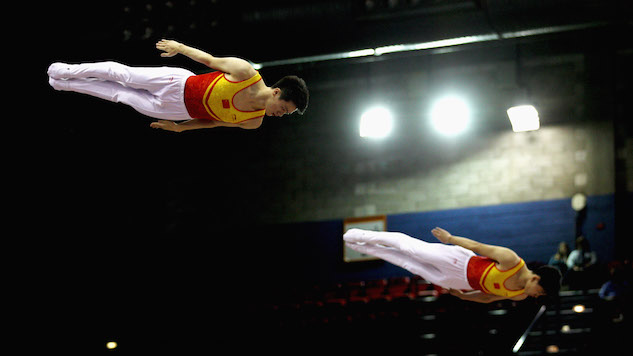 Whatever his grades might have been, there is no denying his incredible performance in trampolining; having already scooped first place in the qualifying Trampoline World Championships in 2015, Gao now has his eyes set on Olympic gold.
Uladzislau Hancharou, Belarus
This 20-year old is one of the youngest competitors in the Rio 2016 Olympic Trampoline, but he has already achieved a great deal.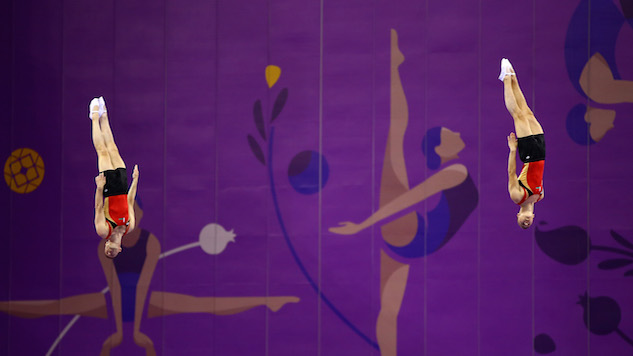 With the help of training stretching back to age 6, he managed to beat 2012 Olympic heavyweights Dong Dong and Dmitrii Ushakov in the 2015 Championships, and came in second place. His hope is for a silver in Rio, and perhaps a gold in Tokyo.
Li Dan, China
China's Li Dan has had a long career in trampoline gymnastics, having first garnered world attention with her gold-medal performance at the 2010 Trampoline World Championships. While her career has had its ups and down, it seems she is back on track since winning 1st again in the 2015 World Championships.
Tatsiana Piatrenia, Belarus
This 34-year old gymnast has been competing internationally for over 12 years. Her experience seems to be paying off – she came 4th in the 2014 World Championships, and scooped bronze in the Championships this year, displacing the 2012 Olympic Champion Rosie MacLennan.