Rio Paralympics Get Less than Half of Promised Budget
Photos courtesy Getty Images
Olympics
News
Rio 2016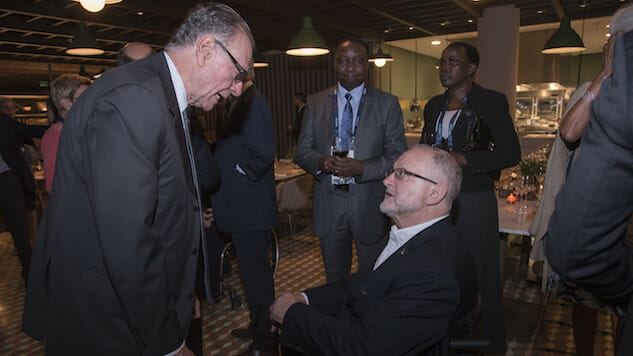 The 2016 Paralympics are set to begin Wednesday in Rio de Janeiro, featuring 4,300 athletes from all over the world—with the glaring exception of Russia, whose 267 disabled athletes have been barred due to allegations of state-run doping.
But according to an AP report, financial mismanagement by the Rio 2016 organizing committee has left the Paralympics with an enormous budget gap. The local organizers burned through their $2.3 billion operating budget before notifying Paralympics executives that they were out of money.
A last-minute bailout by the Rio's city government and the Brazilian federal government—both mired in a deep recession—has come up with less than $80 million—less than half of the $170 million originally promised in Rio's successful 2009 bid for the Games.
Oh, and then there's this:
The Brazilian newspaper Estadao reported last month that the top eight executives of the Rio organizing committee were each paid an average of $25,000 per month in 2015.
(And don't forget those $900 per diems!)